JEFF NELSON – OWNER, LIQUID FARM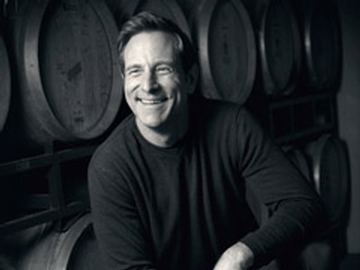 Our Story
Why We Started Liquid Farm
Before Liquid Farm, our glasses were often filled with old world wine. We preferred the lower alcohol, cooler climate, and more earth-driven characteristics of European wines compared to their more ripe, fruit-focused, more alcoholic Californian counterparts.
We were eating local, supporting mom and pop restaurants and farmers markets. In trying to support California wines, we typically didn't finish those bottles as eagerly as the old world wines on our table. That's when we decided to make wine from our own backyard in a style we craved.
Our Mission
We seek to support local viticulture and honor our palates' love for old world wines that have naturally high acidity and are not masked by many of the modern day manipulations.
To do so, we selfishly decided to make what we most love to drink: Chardonnay that is earth and mineral driven from cool climates with little or no new oak. To achieve these qualities we were drawn to one of the coolest of all California AVA's, Sta. Rita Hills. Located in Santa Barbara County, it is home to some of the most Chardonnay-suited, unique, ancient soils in North America.
From the climate and soil, to the people and their wines, the Santa Ynez Valley is certainly one of the most special regions we have ever come across. We are truly honored to be a part of it.
The Name & The Label
Above Ground. Below Ground.
Is it a kohlrabi? Is it the world? Is it a beet? Here's the story:
The name Liquid Farm was thought of long before there was wine in barrel. Our goal was to create awareness about what happens above ground and below ground, and tell the story of how both are inextricably linked to wine. Wine is, after all, a product of the earth and the human touch. It is Liquid from Farming.
In 2009, the first four barrels filled with wine and the name Liquid Farm already in place, the label itself was still a huge blank. We had a fascination with dandelions; the way they develop from pod to flower to the white fluffy thing we all made wishes on as kids. You can also make wine out of dandelions in the spring (something we have been meaning to get around to) and loved the irony that dandelion leaves and roots have been used as a tonic for wine-drenched livers for centuries.
While poking around online for botanical or da Vinci-type sketches of dandelion roots we came across a black and white drawing - it appeared to be a beet root that had been mislabeled, but there was a haunting faint line running through the center that kept us coming back to it.
After a little research, we were able to track down the talented artist: Val Littlewood, a gifted nature illustrator from the UK. She was able to transform her fatefully misnamed beet root into our Liquid Farm image by adding color to the bulb, and adding in the flower (figuratively, the grape) that transports what is found below ground, "above ground."
When developing the image into an actual wine label, we wanted to remain dedicated to telling the Above Ground/Below Ground story. The vintage, placed above the line, pays homage to the particular year's influence on the wine, while the AVA of Sta. Rita Hills that lies below, honors the soil's unmistakable impact, which also ends up inside the glass.
WWW.LIQUIDFARM.COM
PATRICIA RAVITZ - PRESIDENT OF THE CALIFORNIA ASSOCIATION OF MARRIAGE AND FAMILY THERAPISTS - GOLDEN STATE CRISIS: HALF OF CALIFORNIANS WHO NEED MENTAL HEALTH SERVICES ARE NOT GETTING TREATMENT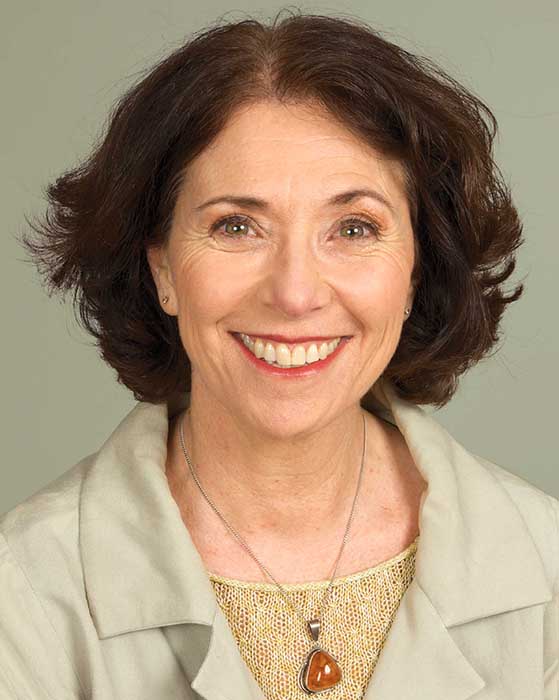 Golden State Crisis: Half of Californians Who Need Mental Health Services Are Not Getting Treatment
In California, the incidence of mental health issues closely mirrors the national experience. Nearly 1 in 6 adults in the state has a mental health need. The rate for children is even higher. A mental health need does not always mean serious mental illness; it might be depression, anxiety, eating disorders, or addiction. Any number of issues can disrupt daily life and activities. Even more alarming is the fact that about half of adults and two-thirds of adolescents with mental health needs in California do not get treatment.
Research published within the mental health community has examined the reasons why people avoid seeking help for mental health problems, showing there are significant barriers. The most prevalent factor is social stigma: fear others will view a person negatively if he or she seeks help. There is also the fear of sharing one's emotions with someone outside the family and friends circle. Additionally, some cultural or ethnic backgrounds can be less open to therapy and the notion of "seeking help" to feel better.
On Friday, May 5th, Patricia Ravitz is available to you and your listeners to talk about how prevalent mental illness is in the state of California and what its residents can do to seek help. She'll also discuss how a marriage and family therapist can help with many issues ranging from depression, addiction, and eating disorders and matters beyond couples counseling.
STEVE EVANS – THE MOVIE GUY
GREAT MOVIES OPENING THIS WEEKEND AND BOX OFFICE PREDICTIONS AND HOPES. FIND OUT WHAT MOVIES ARE WORTH YOUR HARD EARNED MONEY. GET SET FOR THE WEEKEND.