CHEF WILLIAM CARTER - FORMER EXECUTIVE CHEF, AND FOOD AND BEVERAGE DIRECTOR FOR THE PLAYBOY MANSION - REMEMBERS HUGH HEFNER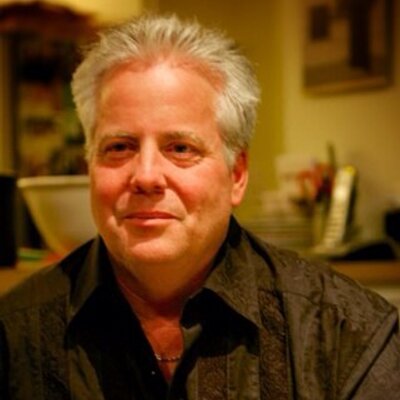 Chef William S. Bloxsom-Carter previously worked as the Executive Chef, and Food and Beverage Director for the Playboy Mansion West for over two and half decades. A frequent wine judge he constantly looks for wines to pair with his foods for the multitude of foods he presents. Chef Carter has prepared winery dinners in Sonoma County, Napa Valley, Paso Robles and the Santa Ynez Valley as well as special events for high-profile clients throughout the United States, focusing on the importance of food and wine pairings and extraordinary hospitality service. Additionally, Chef Carter is a recurring featured guest on numerous radio shows syndicated nationwide describing and promoting California wines and foods.
ABOUT THE CANYON VILLA:
An Internationally Recognized Award-winning Bed & Breakfast
The Canyon Villa, where weary wine lovers revive
Like an Italian villa perched on a Tuscan hillside, the Canyon Villa bed and breakfast pampers wine lovers touring Paso Robles wineries or couples seeking a charming retreat. The Canyon Villa offers an intimate setting, lavish amenities, fine food and an ideal location. At the Canyon Villa, we offer only four guest rooms, each uniquely decorated and each appointed with luxurious extras such as spa tubs and lush towels. You can enjoy your gourmet breakfast in the courtyard or our dining room. We also offer a cozy great room for relaxing with other guests, and a wine tasting with hors d'oeuvres every afternoon between 5 p.m. and 6 p.m. In the summer, enjoy your wine and appetizers in our lovely shaded courtyard, with its trickling fountain and evening breezes. Beyond the elegant setting of our inn, take a leisurely stroll through our eleven acres while admiring the views. Visit the local wineries, and then enjoy an evening meal at one of Paso Robles' fine restaurants. The Canyon Villa is also the ideal bed and breakfast for day trips to other locales, such as Hearst Castle or Cambria's art galleries. Indulge your love of wine or your love of each other. Plan a romantic getaway to charming Paso Robles, and plan to indulge in the intimacy and luxury of the Canyon Villa.
The Canyon Villa Bed & Breakfast
1455 Kiler Canyon Road
Paso Robles, CA 93446
805-238-3362
WWW.THECANYONVILLA.COM
WWW.BEACONVATEL.COM
CHEF AND RESTAURATEUR GINA STIPO CHATS RAGU, THE NUANCES OF FOUR DISTINCT SAUCES
NOT YOUR TYPICAL RAGU: RECIPES OFFER A VIRTUAL TOUR OF ITALY
Just back from Italy, Chef Gina Stipo shares authentic recipes & more from her Italian cooking school
Ragu is the generic name for a meat sauce served with pasta throughout Italy, yet the recipes are as varied as the regions of Italy themselves. Join executive chef, restaurateur, and culinary tour guide Gina Stipo for a conversation on Ragu. Gina will discuss the nuances of four distinct sauces, offering pairing ideas with four different hand-made pastas. Learn how even a beginner can craft these dishes that taste like they were imported direct from the motherland.
Recipes suggestions:
Ragu Bianco di Anatra (white ragu of duck) – from Piedmont and Veneto (Northern Italy)
Ragu Bolognese – from Emilia Romagna (Northern Italy)
Ragu Toscano – from Tuscany (Central Italy)
Ragu Napolitano – from Naples (Southern Italy)
WWW.ATTHEITALIANTABLE.COM
STEVE EVANS - THE MOVIE GUY
GREAT MOVIES OPENING THIS WEEKEND AND BOX OFFICE PREDICTIONS AND HOPES. FIND OUT WHAT MOVIES ARE WORTH YOUR HARD EARNED MONEY. GET SET FOR THE WEEKEND.