CELEBRITY CHEF ROCCO DISPIRITO BASED IN NEW YORK CITY TALKS ABOUT HIS NEW COOKBOOK, "ROCCO'S HEALTHY + DELICIOUS"
The James Beard Award-winning, #1 New York Times bestselling author, chef, and healthy living expert gives his fans what they have been clamoring for—a beautiful cookbook featuring more than 250 flavorful, mostly plant-based recipes for eating well every day.
Over the last decade, Americans have become increasingly aware of the health benefits of eating whole foods. But while we're all looking to reduce our reliance on processed foods and eat fewer animal products, one thing has been missing: a cookbook that makes it easy and affordable (not to mention, delicious) to live a plant-based lifestyle.
Enter celebrity chef and health crusader Rocco Dispirito. He knows firsthand that a plant-based diet can deliver real results for weight loss and overall health, and he's on a mission to make healthy eating accessible to everyone once and for all. In Rocco's Healthy and Delicious, he offers more than 250 recipes featuring wholesome dishes that use fresh, local, organic ingredients.
In Rocco's Healthy and Delicious, readers will find simple, everyday recipes for meals, snacks, desserts, smoothies and more. Start your day with Pomegranate Chia Oatmeal or a Strawberry Pistachio Breakfast Bar. Power up with a Chopped Salad with Avocado Crema or Coconut Cilantro Chicken Soup. Feast over Cauliflower Rice Risotto or Thai Curry Veggie Burgers. Indulge in Coconut Macaroons and No Bake Chocolate Chip Cookies. All of these recipes are plant-based, and most importantly: delicious.
With beautiful photography, no-nonsense nutritional guidance, a pantry overview, and more, Rocco offers a real-life guide to eating real food.
DR. CAROLA LEUSCHNER - AVIE NUTRACEUTICAL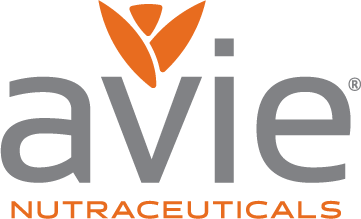 The Avie brand of curcumin products is the "brain child" of a leading scientist who helped develop some of the most popular and highly effective pharmaceutical drugs on the market today. To evaluate the effectiveness of leading curcumin products, Avie scientists conducted tests and found that these products do not easily dissolve making it difficult for them to pass through the intestinal tract with the vast majority of curcumin leaving the body, unused. So, with our industry leading scientists, we focused on the creation of an ultramicronized formula, which provides an extremely effective delivery mechanism to the body. Avie's ultramicronized formula allows our curcumin to be absorbed into the bloodstream and carried to where it is needed most at the cellular level for maximum benefit. Avie Nutraceuticals® was founded on the basis of a dual commitment: to offer products proven to help support human health, and to uphold the priority of helping those in need. Our company was conceived in the hopes of providing sustained capital to support relief projects including the relief project in Mika, a tiny village in northwestern Tanzania, allowing the Mika Foundation to operate separately from solicited donations. Avie's® operation is guided by principles of altruism and fair business practices, as well as the dedication to maintaining exceptional supplement and nutritional quality. Avie® donates 10% of all pro?ts to help those in need.
STEVE EVANS - THE MOVIE GUY
GREAT MOVIES OPENING THIS WEEKEND AND BOX OFFICE PREDICTIONS AND HOPES. FIND OUT WHAT MOVIES ARE WORTH YOUR HARD EARNED MONEY. GET SET FOR THE WEEKEND.