CELEBRITY CHEF ANNE BURRELL TALKS ABOUT THE NEWEST SEASON OF WORST COOKS IN AMERICA AND HER AND PHIL CASACELI'S GOOD TIME LOUNGE
CHEFS ANNE BURRELL AND TYLER FLORENCE ARE BACK TO TRANSFORM KITCHEN DISASTERS INTO FOOD MASTERS IN RETURN OF FAN-FAVORITE SERIES WORST COOKS IN AMERICA
Renowned chefs Anne Burrell and Tyler Florence return to whip a fresh crop of bumbling cooks into culinary shape in a new season of Worst Cooks in America, premiering Sunday, January 7th at 9pm (all times ET/PT) on Food Network. In the ten-episode series that transforms kitchen disasters into skilled cooks, Anne and Tyler each lead a team of cooking-challenged recruits in an intense culinary boot camp designed to improve their food skills. In the end, only the one contestant who makes the most impressive transformation wins a $25,000 grand prize and bragging rights for their team mentor.
PHIL & ANNE'S GOOD TIME LOUNGE
196 Smith Street | Brooklyn NY 11201
Phil & Anne's Good Time Lounge is the first-time collaboration between celebrity chef Anne Burrell and legendary bar owner Phil Casaceli. As the name implies, this hip and funky neighborhood joint is simply about having a good time. The friendly and comfortable atmosphere at Phil & Anne's Good Time Lounge is immediately welcoming when you enter the long classic bar. An open kitchen creates an interactive experience for diners and encouraging a community of neighbors and visitors alike. Reflective of Burrell's "cook like a rock star" motto, there's tangerine wallpaper brushed with electric gold leaf in the dining room, which is amped up with flying V guitars and old school mics.
One size plates (appetizer size) intended to encourage grazing will be divided between light, medium and heavy sections (rather than the usual apps, entrées and sides). Look for reimagined classics alongside inspirations from Anne's travels such as Roasted Cauliflower Steak with Mushrooms and a Poached Egg; Grilled Pizzetta with Stracchino Fennel Sausage; and Pickled Hot Cherry Peppers with Arugula. Also featured is her take on Pigs in a Blanket; Farrotto with Shrimp, Lemon and Herbs; and Harissa Crusted Lamb Chops with Chick Pea Fries. You can also get a killer burger and an amazing steak!
SERGEANT FIRST CLASS RICHARD BARCUS - TALKS ABOUT THE 2018 U.S. ARMY ALL-AMERICAN BOWL AND HOW THEY WILL MENTOR TOMORROW'S LEADERS DURING BOWL WEEK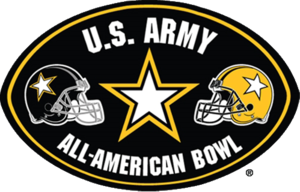 This week the U.S. Army All-American Bowl will kick off at the Alamodome in San Antonio, Texas. As the premier East versus West high school football all-star matchup, the game serves as the preeminent launching pad for America's future college and NFL stars.
The nearly 100 football players and 125 band musicians and Color Guard members chosen to participate in the Bowl do not just excel on the field or in music, but also mirror the strengths of Army Soldiers—strengths like dedication, determination, loyalty, integrity and adaptability. In interviews on Jan. 3, you can talk to U.S. Army Soldiers about the upcoming game and Bowl Week activities, their interactions with the players and band members, as well as their own Army careers and what it's like to be a part of the Army Team.
STEVE EVANS - THE MOVIE GUY
GREAT MOVIES OPENING THIS WEEKEND AND BOX OFFICE PREDICTIONS AND HOPES. FIND OUT WHAT MOVIES ARE WORTH YOUR HARD EARNED MONEY. GET SET FOR THE WEEKEND.