GARY MURPHY - VP OF SALES, AMA WATERWAYS
AmaWaterways operates the finest fleet and provides all-inclusive river cruise vacations on the great waterways of Europe, Russia, Vietnam and Cambodia. With an innovative product and rapidly-growing fleet of custom-designed ships, the line enjoys a reputation as the leader in river cruising. AmaWaterways was founded in 2002 by Rudi Schreiner, Kristin Karst and Jimmy Murphy. All Three brought tremendous experience, knowledge and dedication to the venture. Rudi was one of river cruising's pioneers, having introduced the modern-day river cruise concept to the market. Kristin brought with her vast sales and customer service experience. And Jimmy Murphy is the founder and former owner of Brendan Vacations. Their combined expertise and passion for the river cruise business results in a river cruise vacation experience that will exceed expectations. With more than 20 different itineraries to choose from, the river cruise vacation of a lifetime awaits with AmaWaterways!
WINE CRUISES IN EUROPE
AmaWaterways offers exclusive wine cruises that showcase the acclaimed wine regions along Europe's Danube, Douro, Mosel, Rhine, Rhone and Seine Rivers. These unique sailings are hosted by top wine experts and feature complimentary lectures, wine tastings, exquisite cuisine with paired wines, and excursions to historic vineyards and wine cellars. Guests learn about centuries-old wine traditions, sample one-of-a-kind vintages and enjoy private wine-themed excursions. Other highlights include: music and newly pressed wine at a rustic Austrian tavern; Alsatian wines in Colmar, the French "Capital of Alsatian Wine"; and a German "Oktoberfest" in the village of Vilshofen, held year-round exclusively for our guests. Love wine? These are the perfect cruises for you!
MORE INFO ON AMA WATERWAYS
Award-winning AmaWaterways continues to lead the river cruise industry with a fleet of custom-designed vessels in Europe, Asia and Africa. With innovative ship designs, spacious and stylish staterooms, premium amenities, exceptional cuisine and impeccable service, AmaWaterways sets new standards in river cruising year after year.
Four beautiful new ships will soon join our flagship European fleet – AmaSonata and AmaReina in 2014, and AmaVista and AmaSerena in 2015. Sister ships to AmaPrima and AmaCerto, these technologically advanced vessels will feature Twin Balcony staterooms and suites, a choice of dining venues, a heated pool with swim-up bar, a stunning glass elevator, an onboard fleet of bicycles and much more.
Whether it's on the legendary waterways of Europe, the Mekong in Vietnam and Cambodia, the Ayeyarwady in Myanmar, or the Chobe River in southern Africa, world travelers will have the trip of a lifetime aboard an AmaWaterways river cruise.
WWW.AMAWATERWAYS.COM
JANET TAYLOR MCCRACKEN - CULINARY EXPERT & TEST KITCHEN DIRECTOR FOR EVERY DAY WITH RACHAEL RAY - FRESH TWISTS ON FAMILY FAVORITES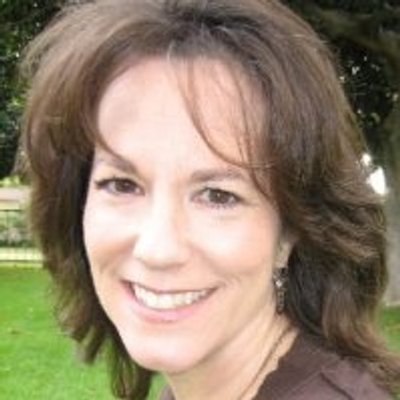 While the term 'spring cleaning' is often associated with cleaning out our closets and attics, spring is also the perfect time to clean up our dinner menus. But making over those popular family meals does not have to be stressful! From entrees, to side dishes, to desserts, a simple swap out can shake up a family favorite, and make something a little different. Bonus points for getting the kids involved in the kitchen!
Some of Janet's favorite swaps include:
Macaroni and cheese is an absolute staple for many families. This time, why not do something different and swap out a conventional bowl of mac for one made with organic ingredients? Plus, you can add in some fresh broccoli to give it an extra twist.
When making mashed potatoes, swap out heavy cream for cashewmilk to lighten up those spuds!
What family doesn't love cookies? Applesauce is a perfect (and delicious!) substitute for sugar in oatmeal raisin cookies.
Culinary Expert and Test Kitchen Director for Every Day with Rachael Ray's Janet Taylor McCracken will share some simple swaps that families can make to change up their spring menus. She'll encourage families to take advantage of all the fresh ingredients available, as well as share fun ways that kids can get involved in the cooking process.
MORE ABOUT JANET TAYLOR McCRACKEN:
Janet Taylor McCracken is Test Kitchen Director for Every Day with Rachael Ray. After beginning her food career in the test kitchens at the Los Angeles Times Food Section, Janet worked for 10 years at Bon Appétit magazine, ultimately as the Deputy Food Editor, where she became an expert recipe developer and tester, and became hooked on putting together food magazines. She is now with Every Day with Rachael Ray, running the test kitchen to ensure recipes are delicious and work easily for readers. She also participates in conceiving stories and developing recipes for accessible, fun, and delicious food and story content, then helps guides the story from an idea to the published page. She is experienced in participating in live cooking demonstrations and television segments and enjoys working outside of the test kitchen to represent the Rachael Ray brand at various events.
GARY CANTER – CANTERS DELI
Since 1931, Canter's has been serving up LA's finest deli cuisine. Voted the best pastrami by the LA Times and LA Weekly, Canter's prides itself on delivering the amazing experience that has kept its clientele returning over-and-over again for decades. This culinary landmark is lovingly managed by the third- and fourth-generations of the Canter family, who take a hands-on approach to ensure the highest quality in every aspect of the restaurant. Whether it's the freshly-baked breads, or the famous house-made pickles, Canter's always goes the extra mile to provide the authentic, traditional Jewish deli experience, which helped grow the restaurant from a small storefront to the massive operation that it is today. As inviting as its food, Canter's is also known for its welcoming ambiance, a perfect blend of contemporary comfort with the nostalgic charm of its stylish 1950's decor. Canter's continues to stand out as a unique dining experience that transports patrons back to the golden age of delis.
Canter's Deli is one of California's oldest delis. Located in Los Angeles' Miracle Mile District -the heart and soul of the entertainment industry - Canter's Delicatessen is a third-generation family-run business whose owners have an intense pride in their deli and a hands-on work ethic.
It all began in Jersey City, New Jersey in 1924. After losing a deli in the 1929 stock market crash, Ben Canter and his two brothers moved to California with just $500 in their pockets.Eager to succeed, they opened up a Canter Brother's Delicatessen in 1931 in Boyle Heights, the Jewish center of Los Angeles.
When the character of the neighborhood changed, Ben Canter's daughter, Selmo Udko, and her then husband, Harold Price, partnered with Ben Canter and his wife, Jennie, to purchase a prime location at 439 North Fairfax Avenue. And instead of calling it Canter's Brothers they called it Canter's Fairfax.
In 1953 this new team purchased the old Esquire Theatre at 419 North Fairfax and moved Canter's Deli just up the street to the larger location.
For over seventy-five years now this third-generation family-owned business has served food to locals, tourist, and celebrities alike. With its Art Deco décor and its trademark autumn leaves ceiling, this hangout has hardly changed in its over half century at its current location.
Canter's has also become a favorite whistle stop for hot political contests. Mayor Bradley, Governor Deukmejian, Rudy Giuliani, and Bill Simon have gone from booth to booth introducing themselves to our customers. And with CBS studios just up the block, celebrities frequent Canter's every day. Our catering department caters to many television shows and movies, as well as catering their wrap parties.
Over the years, many celebrities have passed through our doors. In the 50s Marilyn Monroe and Arthur Miller ate here, as did Jack Benny and Elizabeth Taylor. Other celebrity noshers include Sydney Poitier, Mel Brooks, Wilt Chamberlain, Charlene Tilton, Brooke Shields, Jacqueline Bisset, Catherine Oxenberg, John Travolta, Prince, Stevie Wonder, Buddy Hackett, Olivia Newton John, Muhammad Ali, Monty Hall, Bill Cosby, David Brenner, Rodney Dangerfield, Dick Van Dyke, Shelly Winters, Elizabeth Montgomery, The Cars, Henry Winkler, and Greg Morris. The producer of Miami Vice, Michael Mann, wrote here for hours at a time when he was writing for Vegas. The Neil Simon movie, "I Ought to be in Pictures", with Walter Matthau was filmed here. Many celebrities who prefer to go "incognito" sneak in around 3:00 am for a late night nosh!
Canter's is also part of the larger Los Angeles community having received numerous awards from such institutions as the City of Hope, appreciation letters for outstanding and dedicated service, and letters from Jerry Lewis and the Muscular Dystrophy Association thanking Canters for donating food.
Canter's Delicatessen continues to be a Los Angeles landmark and late night hot spot, and, with the 2003 addition of Canter's Deli at Treasure Island in Las Vegas, we are committed to bringing the best delicatessen food to our noshers on the famed Las Vegas Strip and to Dodger fans at Dodger Stadium.
WWW.CANTERSDELI.COM