DANIELLE BROWN – Marketing Manager "OREO"
FINAL FACEBOOK PROMOTION FOR 100TH ANNIVERSARY OF AMERICA'S FAVORITE COOKIE! Oreo is a popular sandwich cookie where the U.S. version is made by the Nabisco division of Kraft Foods. Since its 1912 introduction, Oreo has become the best selling cookie in the United States, through the 20th century and into the 21st.
JAIME PRESSLY - Actress
Jaime Elizabeth Pressly (born July 30, 1977) is an American actress and model. She is best known for playing Joy Turner on the NBC sitcom My Name Is Earl, for which she was nominated for two Emmy Awards (winning one) as well as a Golden Globe Award and a Screen Actors Guild Award. She has also appeared in films such as Joe Dirt, DOA: Dead or Alive and I Love You, Man. Pressly was born in Kinston, North Carolina, the daughter of Brenda Sue (née Smith), a dance instructor, and James Liston Pressly, a car salesman. She has two siblings: sister Jessica and brother James Liston Pressly, Jr. She spent 11 years studying gymnastics and dancing.
GREG LINT - Oregon Pinot Gris Symposium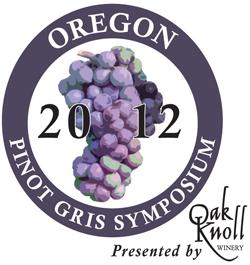 What individual Oregon wineries can do to market the benefits of their own Pinot Gris Windsor, CA: At the Second Annual Oregon Pinot Gris Symposium presented by Oak Knoll Winery, Paul Gregutt was asked to return as the keynote speaker. The reason for this is multilayered. First and foremost, Paul's been writing about Northwest wines for over 25 years. He's tasted Oregon Pinot Gris during that time, now understanding them better than most as to style and how they're presented from a critical perspective. Secondly, besides being a preeminent wine writer, being published in Wine Spectator, Wine Enthusiast, and Seattle Times (and many other publications), Paul Gregutt also has a background in marketing. He's worked with a wide range of technology companies with the highest level of people... the CEOs and CFOs... to determine how to market their products, doing this for many years outside of the wine industry. That kind of expertise is very helpful, even when looking at the wine industry. Marketing concepts are - when it's all said and done - marketing concepts.