RAY KERINS - SENIOR VICE PRESIDENT, CORPORATE AFFAIRS, BAYER - GUINNESS WORLD RECORDS™ TITLE ATTEMPT FOR THE HIGHEST LAUNCH OF AN ALKA-ROCKET®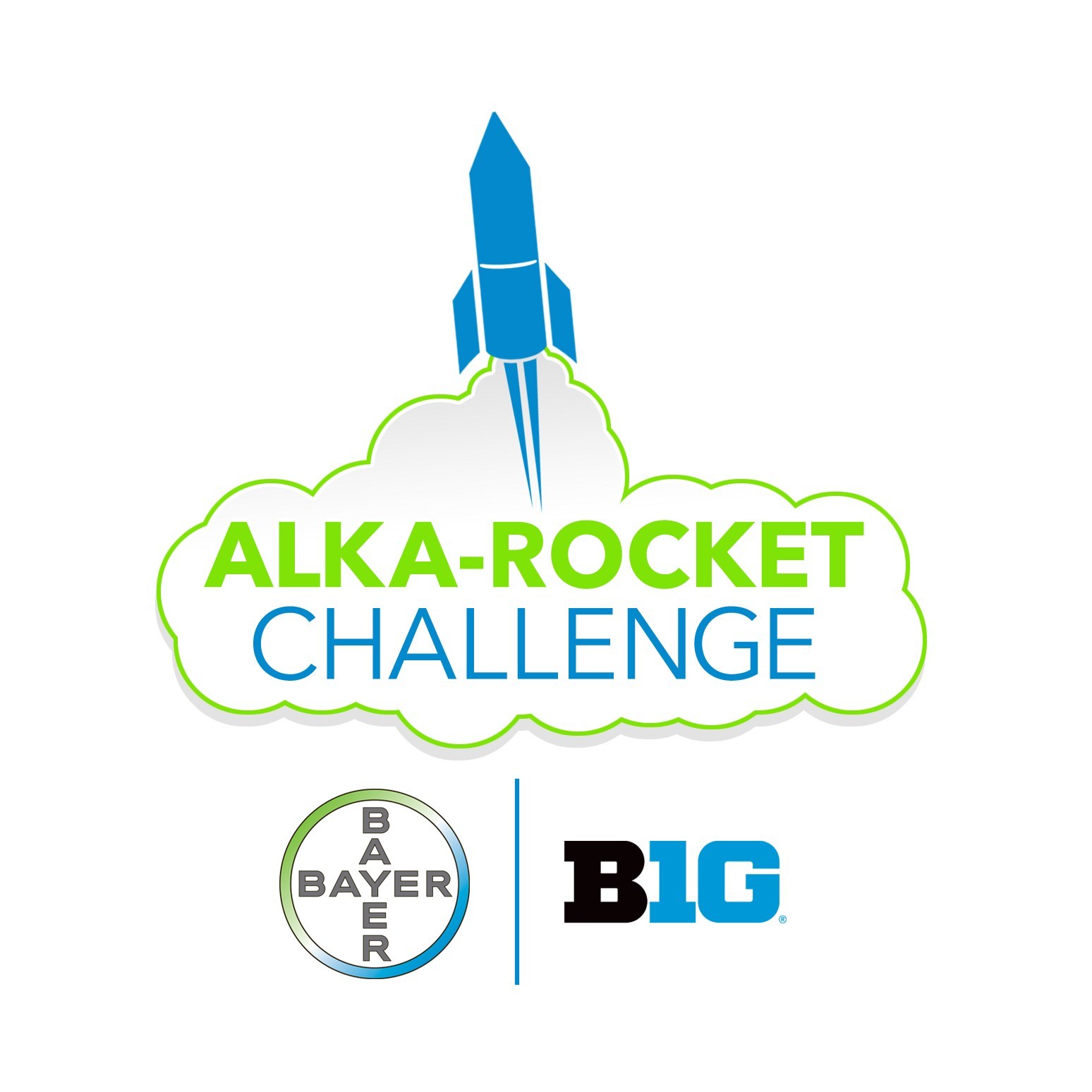 Earlier this year, Bayer, a global leader in health care and agriculture, and the Big Ten Conference announced a partnership to advance Science, Technology, Engineering, Mathematics (STEM) education, a subject of great importance to both organizations.
As part of this STEM education partnership, Bayer and the Big Ten are teaming up to launch the Bayer-Big Ten Alka-Rocket® Challenge which will attempt the GUINNESS WORLD RECORDS title for the Highest launch of an Alka-Rocket. An Alka-Rocket is a model rocket often built using a 35mm film canister and propelled by the chemical reaction that occurs when effervescent tablets are mixed with water. The Bayer–Big Ten Alka-Rocket Challenge is open exclusively to teams of students from each of the 14 universities in the Big Ten Conference.
Teams have until September 29, to submit their design. Dr. Mae C. Jemison, NASA astronaut and the first African-American woman in space and science literacy leader; Cliff Ransom, Executive Editor of Scientific American Custom Media; and Dave Brown, Space Center University Coordinator of Space Center Houston, will judge rockets based on design, execution and creativity. Four teams will be chosen to compete on November 8 at the Space Center Houston in Houston, Texas. The winner of this challenge will win $25,000 and be recognized on December 2 at the Big Ten Football Championship Game in Indianapolis, IN.
Bayer created the Alka-Rocket Challenge and partnered with the Big Ten Conference to further generate awareness around the country's need for more scientists, engineers and innovators. Science, technology, engineering, and mathematics are the foundations of our modern world, and foster innovation, economic competitiveness, and national security. The Big Ten leads all athletic conferences in PhD completion in the fields of Mathematics, Engineering and Science. Additionally, the Big Ten footprint includes six of the nation's top 10 agriculture-producing states.
The Big Ten universities are: the University of Illinois, Indiana University, the University of Iowa, the University of Maryland, the University of Michigan, Michigan State University, the University of Minnesota, the University of Nebraska, Northwestern University, the Ohio State University, the Pennsylvania State University, Purdue University, Rutgers University and the University of Wisconsin.
Moreover, Bayer has been reaching students, teachers and parents through Making Science Make Sense® (MSMS), its company-wide initiative that advances science literacy through hands-on, inquiry-based science education, employee volunteerism and public education, for more than 20 years. Alka-Rockets are a staple experiment in MSMS presentations, and are often used in science classes throughout the United States to demonstrate principles of chemistry and physics.
WWW.ALKAROCKETCHALLENGE.COM
VICENTE DEL RIO - OWNER, FOUNDER, AND CEO, FRIDA MEXICAN CUISINE
FRIMEX HOSPITALITY GROUP
The origins of FRIMEX HOSPITALITY GROUP date back several decades, to the cooking and traditions of the central valley of Mexico. It is from here, where its founder, Vicente Del Rio, was born and raised, and where he learned and obtained an appreciation of the spices, sauces and condiments that form the basis of traditional Mexican cuisine.
"Mexican gastronomy is an art", it's the perfect combination of textures, rich flavors, colorfully ingredients and culinary methods. Vicente Del Rio has been working with passion for more than 15 years to transmit this message through his restaurants, adding to these traditional recipes the freshness of the CaliMex culture.
This is how FRIDA RESTAURANT was born, with the influence of the authentic Mexican food to offer the best of this traditional cuisine with a modern, fresh touch. FRIDA RESTAURANT is now considered an ambassador of the Mexican cuisine in southern California with its three locations: its flagship Beverly Hills location, the Westwood location and its all new Del Amo location.
FRIDA TACOS offers a quick and affordable alternative to lovers of authentic Mexican cuisine. FRIDA TACOS has five locations: Westside Pavilion, Brentwood, East Pasadena, Old Town Pasadena and Melrose.
TACO LIBRE is the newest FRIMEX HOSPITALITY GROUP concept. It taps into the pop culture of Mexico, with masked lucha libre warriors and colorful art symbols strewn across the walls. TACO LIBRE offers the same authentic flavors as FRIDA TACOS, with an emphasis on healthy bowls and seafood.
Each one of these establishments is very different in terms of its physical shape and location, but they all share the same concept and goal; to serve high quality, authentic Mexican cuisine, with the best costumer service possible. For FRIMEX HOSPITALITY GROUP, its customers are the top priority, and its commitment is to provide them with a memorable and unique dining experience.
ABOUT VICENTE DEL RIO:
Born and raised in Mexico City, Vicente is a business man and entrepreneur, CPA by profession and chef by heart, since he was young he stated to get involved in the industry by opening taquerias in Mexico City until he got an opportunity to move to LA for his job as an accountant, Vicente left everything behind. Realizing there here no good Mexican food offerings in LA, Vicente decided to open the first Frida Restaurant in Beverly Hills where everything started. One year later The Frimex Group was born and since Vicente has worked in growing this enterprise to what it is today, a fully incorporated hospitality group, nationally and internationally acclaimed.
WWW.FRIDARESTAURANT.COM