DR. TRAVIS STORK - EMMY AWARD-WINNING DAYTIME TALK SHOW THE DOCTORS
The Emmy Award-winning daytime talk show The Doctors, is hosted by ER physician Dr. Travis Stork and co-hosted by plastic surgeon and reconstructive surgery expert Dr. Andrew Ordon; along with recurring co-host, urologist Dr. Jennifer Berman.
Tune in Monday through Friday for the most up-to-date information regarding your health and wellness, as well as news-making medical stories that may affect you or your family. The Doctors strive to enlighten viewers with simple ways to attain and maintain good health. Watch, and get empowered about your well-being!
WWW.THEDOCTORSTV.COM
CHEF ELIZA GAVIN - 221 SOUTH OAK IN TELLURIDE, COLORADO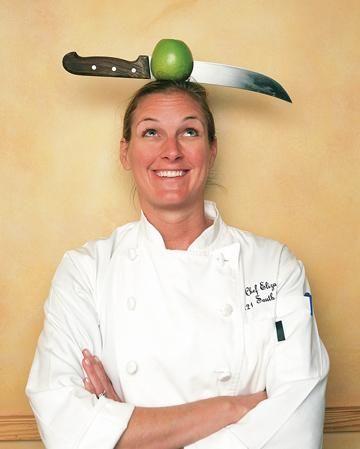 221 South Oak Street
Telluride, Colorado
970-728-9507
221 is set in a tastefully refurbished historic home nestled in the trees on South Oak Street, just steps from the Gondola. For years, 221 South Oak has been renowned for its intimate atmosphere, incredible food, extensive wine list, friendly service and uncompromising quality.
Fresh ingredients and an abundance of hard work, make our meals great. 221 South Oak prepares fresh, quality ingredients together skillfully. We offer Beef, Game, Poultry, Seafood and have a full Vegetarian Menu. We prepare each dish at the time of your order and are happy to accommodate any allergies and dietary preferences. Homemade is 221's Specialty. Sausages, Soups, Sauces and Salad Dressings, Pastas, Pastries and Pickles, Beignets, Brown Rouxs and Breads, Ravioli, Reductions, even Ice Creams, Candied Treats and Cheese are made on the premises. Each dish is prepared with thought and care. There is a blending of styles and flavors on our menu. There is something for everyone!
Our staff is both professional and personal, they are here to help you along your culinary journey. They have an in-depth knowledge of the dishes and are here to assist in any way. Please do not hesitate to ask, we are here to make your dining experience perfect.
WWW.221SOUTHOAK.COM