CLEAN EATING EXPERT TERRY WALTERS SAYS YOUR DOG CAN EAT CLEAN AND LIVE WELL, TOO!
Terry Walters is at the forefront of CLEAN EATING, the lifestyle movement that encourages you to make informed choices about what you eat while trying to move closer to the source of natural ingredients. Multiple studies have shown that many life-threatening conditions and diseases can be curbed or prevented by healthier diets - but is it the same for dogs and cats? A recent survey reveals that 90% of dog owners are including clean foods in their own diets, and 75% say it's making them reflect on the quality of food they give to their dogs. Terry believes that eating clean is about improving your entire family's health, and that includes your four-legged family members.
ABOUT TERRY:
Terry Walters is at the forefront of the clean eating lifestyle movement and is dedicated to sharing her knowledge and passion to eat clean and live well. Her work inspires and empowers us to make positive changes for our health and the health of our environment. She is the author of three best-selling cookbooks; EAT CLEAN LIVE WELL, CLEAN FOOD and CLEAN START and the author of the popular blog Eat Clean Live Well. She is a James Beard Foundation Award finalist and recipient of the Nautilus Gold and Silver Book Awards. She works extensively as an educator, consultant, clean food chef and advocate for healthy change in the way we eat and live, and serves as Advisor to the Board of Directors for Urban Oaks Organic Farm. Terry is an avid runner, cyclist, skier and gardener—living what she teaches; doing the best she can to embrace good health for herself, her family, her community and the environment.
DR. RAJ DASGUPTA - HOW TO TELL THE DIFFERENCE BETWEEN SLEEPY AND SLEEP DISORDER
FACTS & MYTHS OF NARCOLEPSY
How to Tell the Difference Between Sleepy and Sleep Disorder
For many, exhaustion is a part of everyday life. So is fighting to stay awake during the day. If that urge to sleep is overwhelming and irresistible, it may be narcolepsy, a condition approximately 1 in 2,000 people in the U.S. has. It is one of the most frequently diagnosed primary sleep disorders in sleep clinics.
Narcolepsy can be hard to recognize. There are, five major symptoms. Many of them can be confused with other medical conditions such as depression or epilepsy, making a narcolepsy diagnosis somewhat tricky. In fact, about half of the people affected by narcolepsy remain undiagnosed.
During Sleep Awareness Week, Dr. Raj Dasgupta, is raising awareness of narcolepsy to expedite the diagnosis process for patients. He's available to share 3 things your viewers need to know:
The difference between life making you sleepy and having narcolepsy
Fact, fiction, and common misdiagnosis of narcolepsy
Where to go for more information
TODAY'S HOMEOWNER HOSTS DANNY LIPFORD & CHELSEA LIPFORD WOLF - SIMPLE STEPS TO SUMMER PREP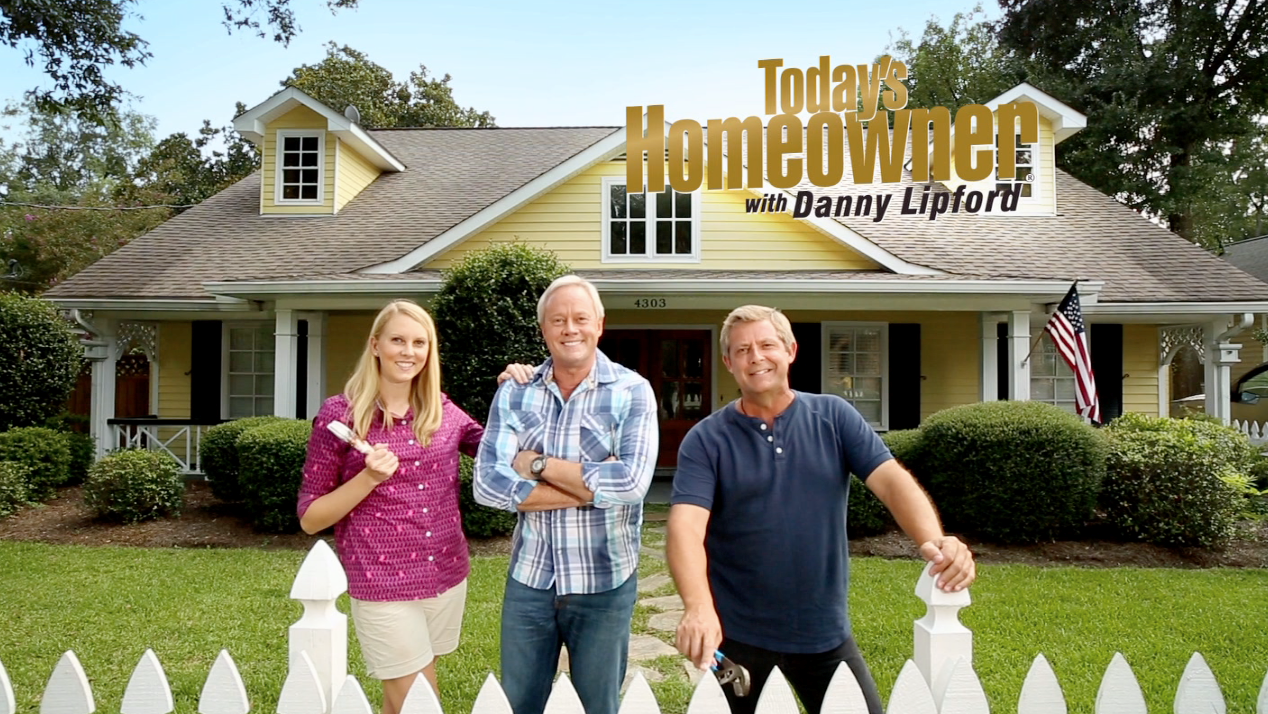 SIMPLE STEPS TO SUMMER PREP:
Your Ultimate Guide to Get Your Home Ready for Summer Fun!
Summer is just around the corner and with it comes outdoor barbeques, swingin' soirees, and wacky weather! There's no better time than now to prepare your home and yard for the season's summer fun & unpredictable weather patterns.
In order to embrace those lazy, hazy days of summer you need to do a few simple chores that, done in advance, will make your summer a warm, leisurely breeze. Today's Homeowner Hosts Danny Lipford & Chelsea Lipford Wolf are here with their best tips and tricks for the best summer yet!
NUTONE.COM
CHAMPIONPOWEREQUIPMENT.COM
TORO.COM