REBECCA MADSEN - CCO, UNITEDHEALTHCARE - TIPS ON HOW TO SAVE $$ ON HEALTH CARE EXPENSES
APRIL IS NATIONAL FINANCIAL LITERACY MONTH
EXPERT MONEY SAVING TIPS TO FIND THE BEST HEALTH INSURANCE PLAN FOR YOU AND YOUR FAMILY
April is National Financial Literacy Month and with national health care spending exceeding $3.2 trillion annually. There's no better time than the present for people to evaluate their financial well-being and take crucial steps to become educated and savvy healthcare consumers.
Over the last 10 years, out-of-pocket health care costs for Americans have increased, with medical expenses now accounting for 8 percent of annual household spending, according to the Consumer Expenditure Figures.
Did you know only 7 percent of Americans could define all four basic health insurance terms: premium, deductible, co-payment and co-insurance, according to the recent UHC Consumer Sentiment Survey? Understanding these terms ensures consumers can maximize their health benefits and help avoid unnecessary or surprise medical bills. Many online tools are now available in English and Spanish help people learn or review health insurance terms including thejustplainclear.com glossary.
REBECCA P. MADSEN, Chief Consumer Officer of UnitedHealthcare, provides your listeners with money-saving tips to help consumers better navigate their health care system, save money and improve the health for themselves and their family members.
SCOTT MCGILL, CORPORATE EXECUTIVE CHEF, T S RESTAURANTS
Scott has lived in Hawaii for over 20 years working with TS Restaurants at multiple locations on Oahu, Kauai and Maui. Throughout his tenure at TS Restaurants, Scott McGill brings innovation to menu development while respecting the traditions and successes of each restaurants concept.
Prior to TS Restaurants, Scott opened many restaurants in the famous Gas lamp District of San Diego. One of 63 Level III Certified Executive Chefs by the American Culinary Federation at the Culinary Institute of America in New York.
Formally chef trained at the California Culinary Academy in San Francisco with additional certifications from The Greystone Culinary School in Napa Valley California.
He is married to wife Amy and has two sons Jake and Sheamus. They live in Kahana, Maui with their two dogs Kimo and Makena. Scott enjoys racing Ironman Triathlons, swimming, biking, running, surfing and scuba diving.
WWW.TSRESTAURANTS.COM
TV HOST & ENTERTAINMENT JOURNALIST NANCY O'DELL - NEW SERIES FOR REELZ…NANCY O'DELL REMEMBERS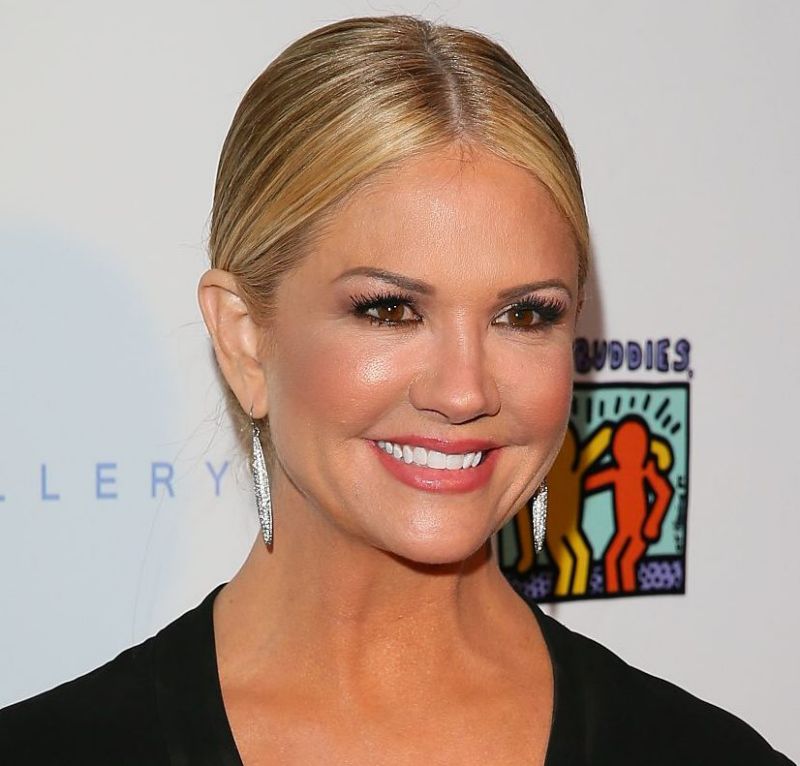 NANCY O'DELL REMEMBERS ON REELZ MONDAYS AT 9ET/PT
O'Dell presents her intimate first-hand accounts of monumental celebrity stories including the passing of Princess Diana, Michael Jackson, Robin Williams and Joan Rivers. With more than 20 years of reporting on celebrities and Hollywood, O'Dell will share her personal stories, photos and archive footage as well as her own interviews on her new REELZ show. Nancy also serves as one of the executive producers.
Nancy O'Dell has co-anchored Entertainment Tonight since 2011. Before that she served as co-anchor of Access Hollywood and is a well known face as a host of several television events.
WWW.NANCYODELL.COM
WWW.REELZ.COM/NANCY-ODELL-REMEMBERS