SHAWNA DAWSON – LA FOOD FEST IS ALMOST HERE!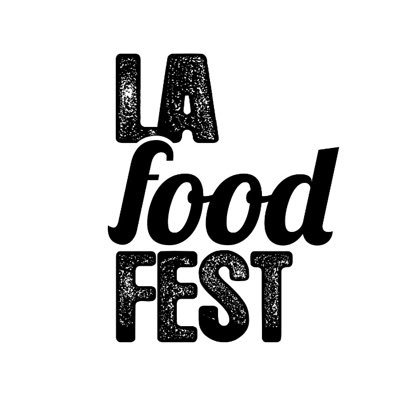 MARK YOUR CALENDARS & DUST OFF YOUR STRETCHY PANTS!
JULY 8TH, 9TH AND 10TH
Exposition Park - 800 Exposition Park Drive, Los Angeles, CA 90037
Established 2010 // 100+ chefs + beer/wine + cocktails + music + more…
LA's largest and most affordable tasting event just got even better! The LA Food Fest–TIME OUT Magazine's #1 Reader Voted Event in Los Angeles–returns for its seventh consecutive year with a new location and expanded schedule!
The event kicks off on Friday, July 8 with a Dinner in the Rose Garden celebrating the Food Fest's past and present. The main event spans Saturday, July 9 and Sunday, July 10 at Exposition Park beginning at 11:00AM for the all inclusive VIP "Golden Hour." The general admission MRKT opens at 2:00PM where attendees can choose their own adventure with food, drink and more for purchase from 100+ food, beverage, beer, wine and craft cocktail vendors each day.
Saturday and Sunday will also feature intimate, chef-driven "long table" events in the Food Fest Rose Garden Pop-Up Restaurant for a "hangry brunch", lunch and dinner.
LAFOODFEST.COM
TRONG NGUYEN – PRESIDENT, FOODS 2.0 & FOUNDER, SUGAR 2.0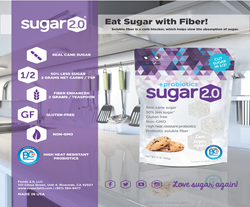 Trong van Nguyen, Southern California Food Product Developer is the President and principle food developer for his company Foods 2.0, whose mission is to enhance everyday food products. Foods 2.0 develops "clean label" foods using just a few main natural, non-GMO ingredients — no byproducts or fillers.
Nguyen immigrated from Vietnam with his family at the age of 5, settling in the Los Angeles area. After graduating from high school, Nguyen joined the U.S. Armed Forces.
A health enthusiast, Nguyen found his passion in health foods and nutraceutical products. Currently, Nguyen develops and exports health foods overseas.
In 2015 Nguyen introduced the game-changing Sugar 2.0, a non-GMO cane sugar product with half the sugar, a third less calories yet with the same familiar taste and mouth feel as real sugar. Born out of Nguyen's concern over how much sugar his children were eating every day, Nguyen used his knowledge to address the issue in a simple yet innovative way.
Nguyen was born in the year of the ox, a sign synonymous with diligence and determination in the Chinese Zodiac. Unsurprisingly, Nguyen is a workaholic. He enjoys solving problems and sharing new ideas with others. When Nguyen is not working, he enjoys designing gadgets for fun and hopes to one day bring some of his ideas to market.
Nguyen currently lives in the Greater Los Angeles area. He is a soccer dad who shuttles his four children to football and cheerleading practice. He is enjoying watching his children grow up to become healthy and productive individuals.
SUGAR 2.0 CUTS SUGAR IN HALF!
Sugar 2.0 is simply better sugar. Sugar 2.0 has 1/3 less calories than regular sugar with the benefits of soluble fiber.
Sugar 2.0 is made from non-GMO real cane sugar and non-GMO soluble prebiotic fiber. There are no artificial ingredients or high intensity sweeteners in Sugar 2.0. Sugar 2.0 is a 1:1 replacement for table sugar. 1 cup of Sugar 2.0 = 1 cup of sugar.
Recipes do not have to be adjusted when cooking or baking your favorite meals or desserts. Use it in your coffee and tea. It's great for baking, cooking, soups and marinades. Now you can love sugar again!
Trong Nguyen developed Sugar 2.0 in hopes of addressing the World Health Organization's call in 2015 to reduce sugar consumption in half. What if you could cut your sugar intake by half? Would it make a difference in your life and the lives of your family? Now you can, with Sugar 2.0!
WWW.SUGAR2PT0.COM