LIFESTYLE GURU AND TRAVEL EXPERT AMY E. GOODMAN - HOLIDAY TRAVEL SURVIVAL GUIDE
TRAVEL EXPERT SHARES TOP TIPS ON EVERYTHING FROM PLANNING TO GIFTS ON THE GO
Successful winter travel is all about successful navigation of winter weather and the holiday crowds. Preparedness and safety are key. Whether it's a two-hour drive or a two-hour flight, traveling can be one of the most stressful parts of the holiday season. And while there are some things you can't control, there are ways to make the most of your holiday travels this year.
SOME OF AMY'S TIPS WILL INCLUDE:
Research: Comparison shopping has never been easier than it is right now. During holiday travel season, do your homework and understand all your options before booking.
Protect yourself: Winter weather can be unpredictable so it's important to protect yourself against trip cancellation or interruption to avoid losing out on a substantial amount of money
Shop and ship: During the holidays, consider sending unwrapped gifts in advance to your destination to lighten your load and wrapping them upon arrival.
On the go games: The best kid games on the go are the ones without small pieces and that don't make a lot of noise: cards, coloring, reading books and car games that require rider participation.
VEGAN TV HOST AND EXPERT NAFSIKA ANTYPAS - ALL THINGS VEGAN FOR NATIONAL VEGAN MONTH
Antypas is an "olive oil expert" who promotes the health benefits of a plant-based nutritional plan. She believes, however, that veganism isn't a diet; it's simply a way of life. This would be an excellent tie-in with National Vegan Month
She's currently the host of Plant-Based by Nafsika begins on A&E's FYI. The half-hour episodes engage viewers with cooking demonstrations, interviews with doctors and nutritionists, and guests from the worlds of entertainment and fashion.
Even if you're not vegan, chances are that you know someone who is or you've seen vegan items on the menu at your favorite restaurants. The world is waking up to the fact that products derived from animals not only involve immense suffering but also can cause illness and are completely unnecessary given today's modern cruelty-free options.
WWW.PLANTBASEDBYNAFSIKA.COM
SARAH HARRISON SMITH - EDITORIAL DIRECTOR, AMAZON.COM BOOKS AND KINDLE - AMAZON TO ANNOUNCE THE BEST BOOKS OF 2017!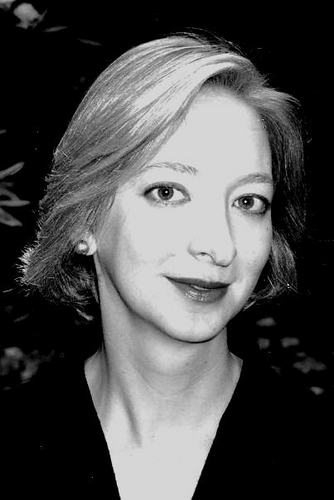 The reviews are in! If you're looking for a book to read on the commute to work or on your couch during the holidays, Amazon will release its best books of the year on November 8th.
In interviews on Thursday, November 9th, Editorial Director, Amazon.com Books and Kindle, Sarah Harrison Smith will talk about the Amazon Editorial Team's list of the ten best books published inof 2017 . She can also share more on the book the team chose as the best of the year in various categories such as Literature & Fiction, Mystery & Thrillers, Comics & Graphic Novels, Romance, Science Fiction & Fantasy, Cooking, Food & Wine and kids and teens.
The Best Books of the Year are chosen by the Amazon Books Editorial Team who read hundreds of thousands of pages throughout the year—choosing the best books every month and their top picks make up the best books of the year.