KATE WINSLOW - AUTHOR OF ONIONS ETCETERA: THE ESSENTIAL ALLIUM COOKBOOK
WHAT CAN HELP YOU PEEL BACK THE LAYERS OF FLAVOR IN RECIPES?
ONIONS ETCETERA: THE ESSENTIAL ALLIUM COOKBOOK
Whether you delight in the hunt for scapes, your favorite heirloom Cipollini, the spice of raw garlic, or the sweetness of caramelized onions, you'll love Onions Etcetera.
This book is for the Allium lovers--those home cooks who can't imagine cooking dinner without their beloved, versatile, seasonal and flavorful onions. As a matter of fact, you'd be hard pressed to find a savory recipe that doesn't start with this "unsung hero" of the kitchen.
Onions Etcetera goes beyond its "coffee table looks" to deliver recipes full of warmth and simplicity.
From classics to family favorites to more surprising recipes, you'll find onion-centric dishes from Classic French Onion Soup to Za'atar Onion Petals with Beets and Labneh,
HAPPINESS EXPERT SHAWN ACHOR SHARES WAYS TO FIND HAPPINESS DURING HECTIC HOLIDAY TRAVEL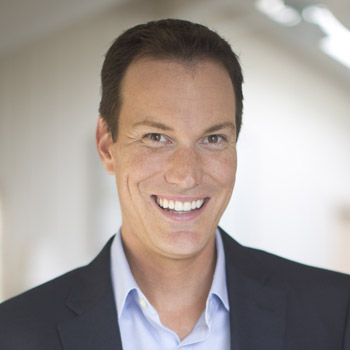 FINDING JOY DURING STRESSFUL HOLIDAY TRAVEL
Travel during the holiday season can often be described in one word: stressful. Crowded airports, expensive fares and congested roads make navigating the ins and outs of trips chaotic. However, there are ways to alleviate stress and focus on the season's true intentions.
Happiness expert and author of New York Times best seller, The Happiness Advantage, Shawn Achor is available for radio interviews to discuss tips on how to trade the stress of holiday travel for the joy of the season – from disconnecting from work to managing poor weather and making last-minute travel changes.
RUSTY ROBERTSON & KAREN TAPHORN -CVS HEALTH FUNDRAISING CAMPAIGN TO SUPPORT STAND UP TO CANCER RESEARCH
CVS HEALTH ENGAGES CONSUMERS IN FOURTH ANNUAL IN-STORE FUNDRAISING CAMPAIGN TO SUPPORT STAND UP TO CANCER GROUNDBREAKING RESEARCH
CVS Health recently launched the fourth consecutive in-store fundraising campaign at locations nationwide to benefit Stand Up To Cancer (SU2C) and its ongoing efforts to accelerate the pace of cancer research. More than $15 million for Stand Up To Cancer has been raised by CVS since 2014. These critical funds have helped SU2C to develop new effective treatments such as the immunotherapy CAR T therapy which was recently approved by FDA for treatment of a type of pediatric leukemia, known as acute lymphoblastic leukemia (ALL). This first success could lead to similar treatments for acute myeloid leukemia (AML) and other cancers. SU2C has supported developments of treatments that received an FDA "breakthrough therapy" designation for advanced breast cancer as well as an FDA approval for pancreatic cancer.
Customers can support cancer research by donating $1 or $3, or more, at the pinpad at their local CVS store. Funds raised October 29th through November 19th will support cancer research programs that get new therapies to patients quickly and save lives now.
When CVS customers capture a selfie and post on their Instagram and/or Twitter with the hashtag #ValueOfADollar and #Promotion, they'll be entered into sweepstakes for a chance to win the Ultimate Hollywood Experience! One winner and guest will get a trip to Los Angeles to attend the World Premiere of Jumanji: Welcome to the Jungle, the upcoming action movie starring Dwayne Johnson, Jack Black, and Kevin Hart. Flights & hotel for two are included.