NATIONAL GEOGRAPHIC EXPLORER AND LONGEVITY EXPERT DAN BUETTNER - EATING AND LIVING LIKE THE WORLD'S HEALTHIEST PEOPLE
THE BLUE ZONES SOLUTION
For more than a decade, National Geographic explorer and longevity expert Dan Buettner has traveled the globe in search of the world's longevity hot spots, communities he's identified as "Blue Zones" (Ikaria, Greece; Okinawa, Japan; the Ogliastra region of Sardinia; Loma Linda, California; and Nicoya, Costa Rica). These are places with high concentrations of 100-year-olds who have grown old without preventable diseases such as diabetes, heart disease and obesity. Buettner's first book based on his research, "The Blue Zones," was a New York Times best-seller and media sensation, sparking intense curiosity and conversation around the world about the secrets to living longer, healthier lives.
Since then, Buettner has committed himself to using his findings for a bigger purpose — to help Americans get healthy. In 2009, he launched the Blue Zones Project, the largest preventive health care project in the United States, which has improved the health of more than 5 million Americans. And THE BLUE ZONES SOLUTION: Eating and Living Like the World's Healthiest People reveals how to transform your health using the smart eating and lifestyle practices of the world's longest-lived people and shows how large-scale community changes — focused on improving the health environment rather than individual behavior change — can replicate Blue Zones in America.
BLUEZONES.COM
HAPPINESS EXPERT SHAWN ACHOR - TOP TIPS ON MAKING YOUR SUMMER TRIP RELAXING AND MEMORABLE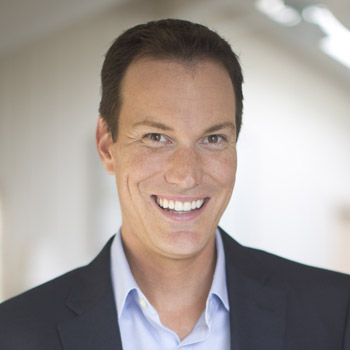 HAPPINESS EXPERT SHAWN ACHOR SHARES TIPS ON MAXIMIZING THE JOY IN YOUR SUMMER TRAVEL
Research shows there is a strong connection between traveling and happiness. So how can you experience the maximum amount of joy when traveling this summer?
Bank of America partnered with happiness expert, Shawn Achor and Condé Nast Traveler to uncover the unique "happiness factors" that make travel joyous. Together, they have uncovered the 10 most joyous destinations in the world for 2017.
CHILD LIFESTYLE EXPERT AND TOY INDUSTRY'S PREMIER PLAYER ELIZABETH WERNER - FAMILY FUN IN THE SUN
FAMILY FUN IN THE SUN
Summer is here, and your viewers are looking for tips and tricks to fill their kids' appetites for fun! A combination of quality family time, good nutrition along with lots of outdoor and indoor play is a fabulous way to spend a fun day.
SPECIFICALLY, HERE IS WHAT WE ARE "PLAYING WITH"…
Snacks that make sense – Elizabeth will discuss nutritious (& delicious) treats and summer snack ideas
Outdoor Play – Elizabeth will show and demo ideas to keep the kids outside this summer
Rainy Day Activities – Elizabeth will show and demo ideas to encourage family time on a rainy day