THE KING OF ROSÉ BODVAR HAFSTRÖM (CEO, BODVÁR HOUSE OF ROSÉS) - NATIONAL ROSE DAY
Wine expert and innovator Bodvar Hafström, the founder of the national celebration is hosting a star-studded event in Hollywood to celebrate. Bodvar is also the originator of Bodvár House of Rosés, which counts such celebrities as Malin Akerman and Kelly Rutherford as fans.
Recognized throughout the world as the King of Rosé, Bodvar is not only able to talk about National Rosé Day, but he can suggest original rosé cocktail recipes perfect for the upcoming summer season, and he can expertly speak to the different types of the trendy wine, including the three varieties that make up his Bodvár House of Rosés collection:
• N°1 - This pearly sparkling Rosé is dry, fresh and fruity with smooth notes of red berries
• N°5 - The heart of Bodvar, this wine is pale in color with an aroma of citrus and white flowers as well as exotic fruits
• N°7 - Dry, fresh and elegant with a deliciously intensive scent of raspberries, orange and citrus
The Hafström family has been in the tradition to explore the world in search of unique, high-quality alcoholic beverages and other luxury products with over 160 years in providing the connoisseurs of the world with the best the world has to offer. Bodvar's great-great grandfather started one of the largest cigar brands in Sweden. Today, Hafströms of Sweden has an exclusive assortment of hand-rolled premium cigars. In addition, Bodvar's family founded the legendary Grönstedts Cognac in 1846, and it is still one of the top brands in the world.
A man of great spirits, Bodvar continues his family's legacy by launching Bodvár of Sweden No.5 Rosé which is a massive international success and is now available for order in the U.S. and around the world.
WWW.BODVAR.SE
THE MAGICIAN IN THE KITCHEN MARLENE KOCH - COOKBOOK, EAT WHAT YOU LOVE - "EAT ALL THE DELICIOUS FOODS YOU LOVE – GUILT FREE!"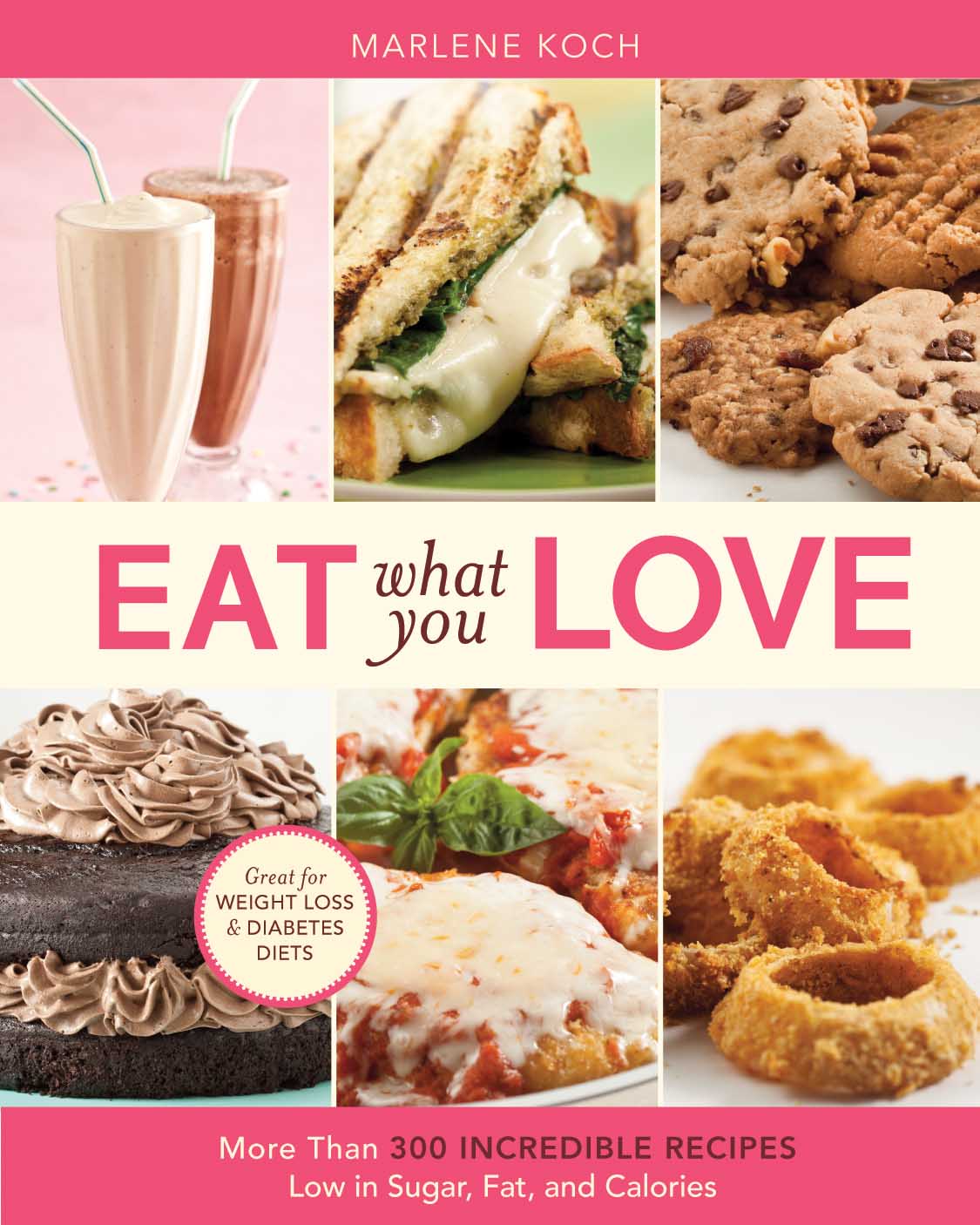 EAT WHAT YOU LOVE
"Eat all the delicious foods you love – guilt free!"
New York Times bestselling author Marlene Koch is back with her much anticipated, updated and revised paperback edition of this groundbreaking cookbook EAT WHAT YOU LOVE.
Since 2010, Marlene Koch, registered dietician and culinary wizard, continues to give her fans even more to love, now with the much anticipated updated and revised paperback edition of EAT WHAT YOU LOVE: More than 300 Incredible Recipes Low in Sugar, Fat and Calories (published by Running Press). Today, there are more than 800,000 copies and four cookbooks in the Eat What You Love series.
A dynamic media personality and regular television guest, Marlene is the master when it comes to creating crave-worthy recipes that are deceptively decadent. Her extraordinary ability to slash excess sugar, fat and calories from everyone's favorite foods without ever sacrificing taste has earned her legions of amazed fans (and television hosts), proclaiming her with the heralded title "The magician in the kitchen."(Her spot-on version of Panda Express® Orange Chicken has 50% less fat, sugar and "points," yet double the protein.)
With over 300 expertly crafted flavor-packed recipes for everyone's favorite foods, from classic dishes, comfort foods and restaurant favorites, to today's most popular trends (Coffeehouse Chai Latte, BAJA Fish Tacos, No-Bake Peanut Butter Oat Bites),
In a time when many are struggling more than ever with concerns about waistlines, diabetes, and feeding families healthier (not to mention food allergies), Marlene's beloved top-rated recipes and realistic nutrition advice is timely. EAT WHAT YOU LOVE is the perfect kitchen companion for today's food loving health conscious families and cooks.
WWW.MARLENEKOCH.COM
STEVE EVANS – THE MOVIE GUY
GREAT MOVIES OPENING THIS WEEKEND AND BOX OFFICE PREDICTIONS AND HOPES. FIND OUT WHAT MOVIES ARE WORTH YOUR HARD EARNED MONEY. GET SET FOR THE WEEKEND.