CHEF CLAUD BELTRAN OFFERS TIPS ON NEW YEARS ENTERTAINING
ABOUT CHEF CLAUD BELTRAN:
Passion, commitment to excellence, integrity, humor and a sense of adventure these words begin to sum up Chef Claud Beltran. An exotic mix of Mexican and Lebanese heritage, Chef Beltran was exposed to various ethnic foods at an early age. After being mentored by Master Chef Thomas Keller, Chef Beltranset out to make his own name. For over a quarter century Claud Beltran has established himself as one of Los Angeles preeminent chefs. With his accomplished staff he creates culinary delights and fantastic designs that please all the senses. His experinence with multiple venues makes your event experience seemless and his excuiste palate for food and wine makes your meal one to top all others.
WWW.BACCHUSKITCHEN.COM
WWW.EATERYONALLEN.COM
WWW.CLAUDANDCO.COM
SHANE SOLDINGER – VP OF SALES, SILVER TRIDENT WINERY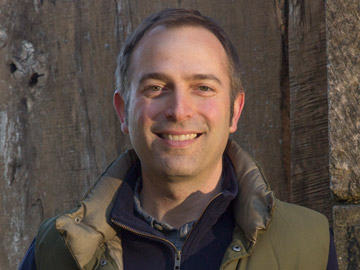 HOSPITALITY:
Open seven days noon to 7:00 p.m.; reservations requested only for groups larger than six; tasting includes a minimum of four wines; cost per person is $25.00. Upstairs loft room available for special events.
WINE CLUB:
The Flagship Club offers members guaranteed allocations of the winery's limited-release wines as well as complimentary tastings at the winery's Tasting Home, as well as invitations to members-only special events and release parties. Most unusual member benefit is 15% discount on all Ralph Lauren Home purchases at the Tasting Home.
UNIQUE:
Silver Trident Tasting Home offers the wine country visitor something that's truly never been done before. Elevating the traditional tasting room to a new level of luxury, the Tasting Home is furnished with Ralph Lauren Home products in the manner of a tasteful and elegant residential estate. Guests may enjoy the distinguished Silver Trident wines as they browse through the Home. The Tasting Home consists of a living room, dining room and library showcasing the furniture, floor coverings, lighting and tabletop accents from the Ralph Lauren Home collection. Everything from the chandeliers overhead to the carpets underfoot, from teak, silver and leather serving trays to crystal wine goblets - as well as the wines - is available for purchase. Alongside the wide range of Ralph Lauren Home products is a thoughtfully curated collection of antiques, books and artwork sourced from around the world.
CURRENT RELEASES:
•
2014 Apollo's Folly, Sonoma Coast Rosé, $28
•
2014 Symphony No. 9, Napa Valley Sauvignon Blanc, $28
•
2012 Playing With Fire, Napa Valley Red Blend, $45
•
2013 Benevolent Dictator, Sonoma Coast Pinot Noir, $55
•
2012 Twenty Seven Fathoms, Napa Valley Cabernet Sauvignon, $85)
THE NAME:
The winery's name is a tribute to the owners' long-standing affiliation with cruise ships. Bob Binder is the founder of Silver Trident Winery and also the co-founder of Oceania Cruises, a luxury cruise line which has partnered on projects with The Wine Spectator, Lalique, Bon Appétit Magazine and Ralph Lauren Home. The Culinary Director for Oceania Cruises is Jacques Pépin; the line is regarded as serving the finest cuisine at sea. The winery's co-founder is Swiss-born Walter Jost, an accomplished advertising and media executive.
ABOUT SHANE:
Shane was bit by the 'vino bug' at an early age and claims that he was weaned on wine by his oenophile parents as a kid growing up in Chicago. After completing his second tax season as a young CPA in the 'Windy City', Shane moved to the Napa Valley to follow his passions and begin a career in the wine industry. An opportunity to work the 2000 harvest at Cosentino Winery eventually grew into a GM position. In 2011 Shane earned his sommelier certification through the Court of Master Sommeliers while working at Oenotri in Napa, recognized as one of the best Italian restaurants in the country by Food & Wine magazine. While there, Shane created one of the first successful restaurant based Direct to Consumer wine programs in the country, and in 2013 he became the Director of Sales and Marketing for Crocker & Starr Wines, one of the finest Cabernet Franc producers in the world. Shane is the newest member of The Silver Trident Winery team, joining Bob, Walter and Kari as the Vice President of Sales.
In addition to his passion for all things wine, Shane is an accomplished musician and songwriter. He has traveled the country with a rock n roll band, licensed songs for film and has shared the stage with some of the music industry's top songwriters and performers. You can find Shane at The Silver Trident Home in Yountville, playing locally with his band, The Silverado Pickups, and enjoying Northern California with his family and their dog, Keith Richards.
WWW.SILVERTRIDENTWINERY.COM