TRAVEL EXPERT CASSIDY SMITH - CHEAPTICKETS.COM RELEASES THE TOP NEW YEAR'S EVE DESTINATIONS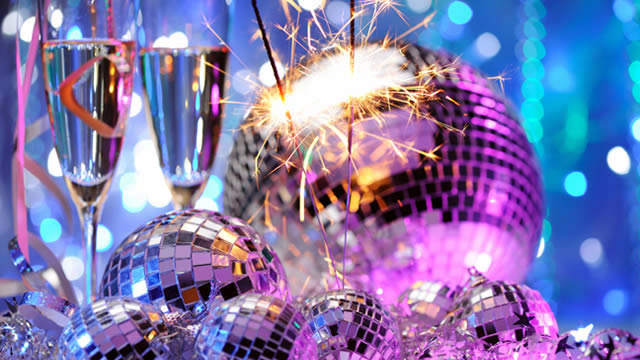 Ring in the New Year with Budget-Friendly Style
Kick off 2016 with a big-city celebration by staying just outside of the action
New Year's Eve celebrations are notorious for raking up bills at exclusive parties and high-end hotels in top destinations. But why not kick off 2016 with a budget-friendly New Year's Eve vacation? Big cities can equal big prices, and sometimes thinking outside-the-box can result in big savings without missing out on the fun. Consider staying in neighborhoods and suburbs just outside of the hustle and bustle of this year's top New Year's Eve destinations. Think West of the Strip in Las Vegas, or Kissimmee instead of Orlando. And, staying in Midtown East instead of Times Square in New York City can cut down on crowds and save you over 12% on the cost of your hotel.
Cassidy Smith, CheapTickets Travel Expert, will be available to discuss the top New Year's Eve destinations and top nearby places to save and kick off the New Year without breaking the bank, as well as some of the hottest events and money-saving tips.
CASSIDY SMITH TALKS ABOUT:
•
Where to go - top 5 New Year's Eve destinations
•
Where to stay - affordable areas for accommodations around the party cities
•
What to do - local events and big night celebrations
•
Local deals - how to get to New Year's Eve hotspots on a budget
CHEAPTICKETS.COM
KAREN WANG DIGGS - AUTHOR OF HAPPY FOODS: OVER 100 MOOD-BOOSTING RECIPES
POSITIVE EATING
This Is Not A Diet Book! But A Healthy Food Book!
Do you want to feel better about what you eat? Do you want to feel better all day long? Healthy foods do not only taste better but it is far less expensive and can change your mental outlook on life. Author Karen Wang Diggs has lived in Hong Kong, Mainland China and the United States and brings a wealth of food knowledge, village wisdom and secrets to healthy living. From her travels as a chef, a nutritionist and cooking instructor, Diggs has helped hundreds of people overcome eating issues and to arrive at a food lifestyle that has them smiling again. From dealing with diabetes to smart and safe approaches to weight-loss and even working with cancer patients, Diggs' savvy food smarts are all packed into the clean cuisine of Happy Foods.
ABOUT THE AUTHOR
After graduating from the California Culinary Academy, Karen Wang Diggs got on a jet and flew off to Hong Kong where she worked as a chef for the Mandarin Oriental Hotel and also helped to open two eateries. After obtaining her certification as a Nutrition Consultant in 2006 from Bauman College, Diggs began merging her innate culinary skills with her knowledge of holistic nutrition. Diggs helped people achieve optimal health through detoxification and weight loss workshops, therapeutic cooking classes and private nutrition consultations. She lives in San Francisco, CA.
KARENISCOOKING.COM