ACTRESS JANE LYNCH JOINS FEBREZE TO REINVENTED THE CLASSIC HOLIDAY TUNE, "THE 12 DAYS OF CHRISTMAS," SHOWCASING THE STINKS OF THE SEASON: "THE 12 STINKS OF CHRISTMAS"
The holidays stink. Don't get us wrong, the holidays are a really wonderful time of year… family, friends, parties and gifts. But the truth is... the holidays are filled with a bevy of holiday stinks. Febreze has reinvented the classic holiday tune, "The 12 Days of Christmas," to showcase the stinks of the season: "The 12 Stinks of Christmas." The holiday music video stars the hilarious duo, Jane Lynch and Matthew Morrison.
CLICK
HERE
TO WATCH THE VIDEO!
ABOUT JANE:
Jane Lynch was born on July 14, 1960, in Dolton, Illinois. In the 1990s, she made guest appearances on a number of TV sitcoms, including 3rd Rock from the Sun. In 2000, she appeared in the film Best in Show. In 2002, she landed a leading role on MDs. In 2005, she was in The 40-Year-Old Virgin, followed by the show Two and a Half Men. In 2009, she got her most famous role to date as Sue Sylvester on Glee.
Mainstream Success
One of Lynch's first film roles was in the 1988 comedy Vice Versa with Judge Reinhold and Fred Savage. More small parts followed in such movies as Straight Talk and The Fugitive. On television, Lynch made guest appearances on a number of sitcoms, including 3rd Rock from the Sun and Married with Children.
She also did some voice-over and commercials. For one ad, Lynch worked with director Christopher Guest to create a cereal commercial. Months later, the two met up again by accident at a Beverly Hills restaurant, and he asked her to stop by his office. At the time, he was casting his spoof of the dog show world, Best in Show (2000). Lynch signed on to play Christy Cummings, a tough dog trainer who gets involved with a dog owner (played by Jennifer Coolidge). The actors in Guest's films work in an improvisational style. "They give us a really good thumbnail sketch, and then we just take it from there," Lynch explained to The Advocate. "We improvise all the dialogue; there's no written dialogue."
With the success of Best in Show, Lynch soon landed a leading role on television, playing a nurse in the 2002 medical drama MDs. The show only lasted for two months before being canceled. She also lent her voice to a recurring character on the animated comedy The Family Guy. Reuniting with Christopher Guest, Lynch appeared in the folk music comedy A Mighty Wind (2003) as a singer with a past in the adult film industry.
Big and Small Screen
While often tackling small parts, Lynch made the most out each role she took on. She made a number of memorable guest appearances on such shows as Arrested Development, Desperate Housewives, and Weeds. On the big screen, Lynch appeared as a raunchy store manager in The 40-Year-Old Virgin (2005) with Steve Carell, stealing nearly every scene she appeared in.
The following year, Lynch played the mother of a race car driver in the comedy Talladega Nights: The Ballad of Ricky Bobby starring Will Farrell. She also starred in her own sitcom, Lovespring International, which aired on the Lifetime television network. On the show, Lynch played the owner of a dating service. The series only lasted for 13 episodes.
Lynch had better luck with her recurring role on the popular dramatic series The L Word, which followed the lives of several gay women. On the show she played Joyce Wischnia, a tough lawyer who falls for her client (Cybill Shepherd) while handling her divorce. As a lesbian herself, Lynch especially admired how the series depicted life in the lesbian community. On the show, "we just tell stories about people. That's what I love about The L Word. No one's tortured over their sexuality; it's just accepted," she told The Advocate.
'Glee' Success
Around this time, Lynch also had another, very different recurring role, playing Charlie Sheen's therapist on the hit sitcom Two and a Half Men. She then starred in the critically admired, but ratings deprived comedy Party Down in 2009, a show about a group of aspiring creatives who work for a Los Angeles catering company. That same year, Lynch got her most famous role to date: She began her run as Sue Sylvester, a super-intense cheerleading coach, on Glee. This musical comedy explores the ups and downs of a high school glee club run by teacher Will Schuester (Matthew Morrison). Sylvester views Schuester as her archenemy, and continuously plots to ruin the club. Lynch relishes playing the role, saying that Sylvester "is so cold and ruthless." She utters some of the show's most memorable dialogue. "Jane's unparalleled at her one-liners," series creator Ryan Murphy told The New York Times.
Glee has developed quite a following among television audiences, winning over fans with its catchy musical numbers. Many of these performances are done by glee club members, including Rachel Berry (Lea Michele), a latest-generation Barbra Streisand wanna-be. Lynch, however, has not missed out on all of the fun. She sang "Vogue" during a special episode that incorporated the songs of Madonna. For her efforts, Lynch received an Emmy Award nomination for Outstanding Supporting Actress in a Comedy Series in 2010. She also received a nomination for her guest appearance on Two and a Half Men.
As her latest series has taken off, Lynch has started to settle down. She and her partner, clinical psychologist Lara Embry, married in June 2010. The couple met at a fundraiser in 2009. Lynch is thrilled about her new role as parent to Embry's 8-year-old daughter Haden. "I'm almost 50, and I thought that possibility was behind me, so this is a real delight," she told The New York Times.
LARRY LIPSON – AFFORDABLE WINE REPORT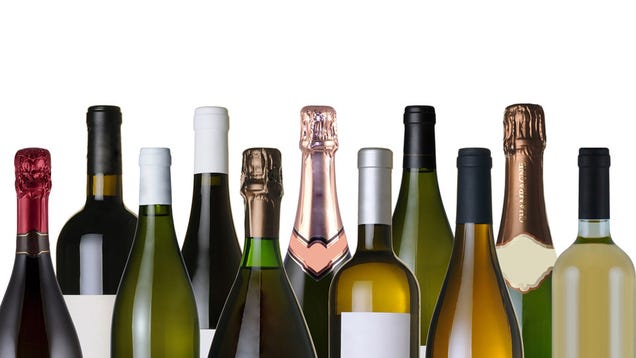 For fifty years Larry Lipson was the food critic for the Los Angeles Daily News and now reports from Florida weekly with his thoughts and favorite picks for Food & Wine. His lovely Wife Lillian is also on hand at the Lipson Institute for advanced wine studies.