TOY EXPERT ADRIENNE O'HARA - TOYS "R" US HOTTEST TOYS AND TRENDS OF 2014
ANNOUNCING THE HOTTEST HOLIDAY HOT TOY LIST FEATURING 36 PLAYTHINGS SURE TO BRING KIDS' IMAGINATIONS TO LIFE THIS SEASON
With the official start of the holiday shopping season only weeks away, Toys"R"Us is excited to unveil its 2014 Holiday Hot Toy List, THE definitive selection of toys sure to bring the magic of play to life and create memorable moments. Carefully chosen after a comprehensive process conducted by in-house toy experts, the #TRUHotToyList serves as a guide to help parents, friends and family make kids' holiday wishes come true.
Hot toys for this holiday season categorized by age group:
Baby's First Christmas: Bright Starts™ Having a Ball!™ Hide & Spin Monkey™ from Kids II®
13 months to 2 years: Giggly Gears™ Twirltable™ from Little Tikes®
2 to 4 years: Teenage Mutant Ninja Turtles Stretch 'N' Shout Leonardo from Playmates Toys®
5 to 7 years: Disney Frozen Snow Glow Elsa from Tolly and MAX Tow Truck™ from JAKKS Pacific, Inc.
8 to 11 years: Charmazing™ Color Me Up! from Wooky Entertainment Inc. and Mutant Mania™ Mutant Masher from Moose Toys™
Big Kids: Hot Wheels® Street Hawk™ Remote Control Flying Car from Mattel®
This year, Toys"R"Us is making it even easier to shop for the season's most sought-after toys. Now, the company's most loyal customers have the ability to earn more rewards faster through the updated Rewards"R"Us program. For added convenience, gift-givers can also take advantage of online layaway and Price Match Guarantee at Toys"R"Us. And, those seeking hot toys in a hurry can find great gift recommendations in the "Gift Express" shop at the front of all Toys"R"Us stores, or online using the new Gift Finder.
As shoppers begin searching for the gifts that kids – and kids at heart – hope to see under the tree on Christmas morning, Toys"R"Us toy experts are available to discuss the popular trends influencing toy-buying decisions this year, including The Pet Shop, Out of this World, Customizable Creations and Lights, Camera, Toys!
From furry friends such as FurReal Friends® Get Up and Go My Walpkin' Pup™ and other-worldly characters from Skylanders Trap Team™, to items that stimulate creativity like LEGO® FUSION Town Master and represent kid-favorite characters such as PAW Patrol Lookout HQ Playset™, this season's trends reflect the playthings topping kids' wish lists.
About Adrienne:
Adrienne grew up playing with toys, including Barbie dolls, Teenage Mutant Ninja Turtles, Cabbage Patch Kids, Pound Puppies and Power Wheels – all of which are ingrained in today's pop culture. Now, with a career at Toys"R"Us, she is lucky enough to relive her childhood daily, keeping her a "Toys"R"Us Kid" at heart. As a toy industry expert and new mom, Adrienne has participated in hundreds of radio and television interviews, providing parents with her unique insight about the hottest toys and helpful shopping tips.
TOYSRUS.COM/HOTTOYS
JON TAFFER - RENOWNED RESTAURANT AND BAR CONSULTANT - THE SEASON PREMIERE OF THE HIGHLY RATED TV SHOW "BAR RESCUE."
"Bar Rescue" returns for its 4th season on Sunday, October 5, 2014 on Spike TV.
The native New Yorker gives failing eateries nationwide one final chance to succeed by reviewing and revamping every aspect of the business including food, drinks, crowd management, music selection and employee relations. Jon utilizes his now familiar "in your face" style to help transform the bar into a popular and profitable establishment--often despite push-back from the owners, managers and employees. In fact, last season Taffer saved failing bars in Las Vegas, Kansas City, Nashville, Omaha, L.A., Phoenix, Houston and Dallas. This season, places in peril include N.Y., Philadelphia and New Jersey for starters.
MORE ON TAFFER:
Jon Taffer is an internationally recognized, award-winning restaurant operator, owner and concept developer. He's a respected industry "voice" with nearly 30 years of hands-on experience. In January of 2010 he was appointed by Questex Media Group LLC the president of its Nightclub & Bar Media Group, which includes the Nightclub & Bar Convention and Trade Show, Nightclub & Bar magazine and related digital media products. Taffer has an impressive background in the restaurant, bar and nightclub industries, and most recently served as chairman of Taffer Dynamics where he acts as a consultant and development adviser to the restaurants, nightclubs and hotels around the world.
WWW.JONTAFFER.COM
HUGH DAVIES - SCHRAMSBERG VINEYARDS & J. DAVIES ESTATE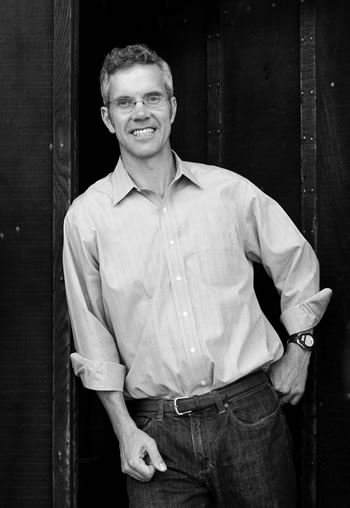 Schramsberg Vineyards is now in the hands of Jack and Jamie Davies' youngest son, Hugh. Born in 1965, the year his parents Jack and Jamie Davies revived the historic Schramsberg Vineyards property in Napa Valley, Hugh was named President and CEO of the 40-year old sparkling wine house in 2005. Prior to this, he held the dual responsibilities of Winemaker and General Manager. He holds a master's degree in enology from the University of California, Davis, and has his undergraduate degree from Bowdoin College in Maine.
At Schramsberg, Hugh has led the ongoing effort to fine-tune winemaking and grape growing techniques, building upon the winery's venerable track record of producing award-winning sparkling wines. Schramsberg's current stable of vineyards includes more than 90 specially selected sites in the Carneros district of Napa Valley, the Anderson Valley, and along the Sonoma and Marin coasts. The winery's commitment to small lot base wine production has yielded extraordinary blending opportunity for the 8-10 sparkling blends produced each year. Over 200 lots are evaluated after harvest, representing many variables: vineyard terroir, grape clone, barrel fermentation, stainless tank fermentation, malolactic fermentation, etc.
Additionally, Hugh was instrumental in replanting the historic hillside Diamond Mountain District vineyards adjacent to the winery to Bordeaux varietals. They are now used by the Schramsberg winemaking team to make J. Davies Cabernet Sauvignon. From the first vintage in 2001, J. Davies has received both public and critical acclaim. Hugh serves on the board of directors for the Napa Valley Vintners (he was President, 2006) and, with his family, he chaired the 2004 Auction Napa Valley. Hugh, along with his brother Bill, heads up the Jack L. Davies Fund, which is committed to carrying on efforts initiated by his father to preserve the Napa Valley for its highest uses: agriculture and wild lands.
For prior hands-on experience in the wine industry before joining Schramsberg, Hugh worked with Möet et Chandon in Epernay; Petaluma Winery in South Australia, and Mumm Napa Valley, among others. His political and public service background includes work with the San Francisco Trust for Public Land and assisting California Congressman Tony Coelho in Washington, D.C. Hugh lives on the Schramsberg grounds with his wife, Monique and his three young sons Emrys, Nelson and Hugh Lawrence. He enjoys spending time with his kids, backpacking and going to the Oakland A's baseball games.
Hugh is dedicated to continuing the quality enhancement of Schramsberg and J. Davies wines. With his leadership, Schramsberg Vineyards is in good, sturdy hands.
WWW.SCHRAMSBERG.COM
STEVE EVANS - "THE MOVIE GUY"
GREAT MOVIES OPENING THIS WEEKEND AND BOX OFFICE PREDICTIONS AND HOPES. FIND OUT WHAT MOVIES ARE WORTH YOUR HARD EARNED MONEY. GET SET FOR THE WEEKEND.