WES HAGEN - WINEMAKER, BRAND AMBASSADOR, J. WILKES WINES
J. Wilkes is a brand dedicated to producing wines from the greatest American Viticultural Areas (AVA's) on the Central Coast of California. Instead of the 'selfie' of vineyard designation, we believe the greatest value and expression of a winegrowing area is careful blending of vineyards and harvest dates. Our goal in crafting these wines is to source the highest quality fruit and to age and bottle our wines with a focus on allowing vintage and region to show clearly and deliciously. We invite you to navigate this website as Jeff Wilkes sailed the Pacific—note the cool breeze and the manifest beauty in every moment, in every sip. Our winemaker Wes Hagen is always available to answer your questions.
UPCOMING WINE DINNERS AT ALMA DE LA ROSA WINE DINNERS
Bistro 45
Tuesday, August 22nd at 6:30 PM - 9:30 PM
Alma Wine Dinner
Wednesday, August 23ed at 6:30 PM - 9:30 PM
Please join us as Wes Hagen winds his way back to us for two tremendous dinners! Seven wines including one surprise!
The Wines:
2014 Pinot Blanc, Santa Maria
2015 Chardonnay, Santa Maria
2015 Pinot Noir, Santa Maria
2015 Pinot Noir, Santa Rita Hills
2013 Cabernet Sauvignon, Paso Robles
Late Harvest Dessert Wine
Seating limited for both evenings~
Please book early
5 Courses 6:30 PM only $65 pp
JWILKES.COM
FOOD SAFETY EXPERT, MARIANNE GRAVELY - TIPS TO PREVENT FOOD-BORNE ILLNESS THIS FALL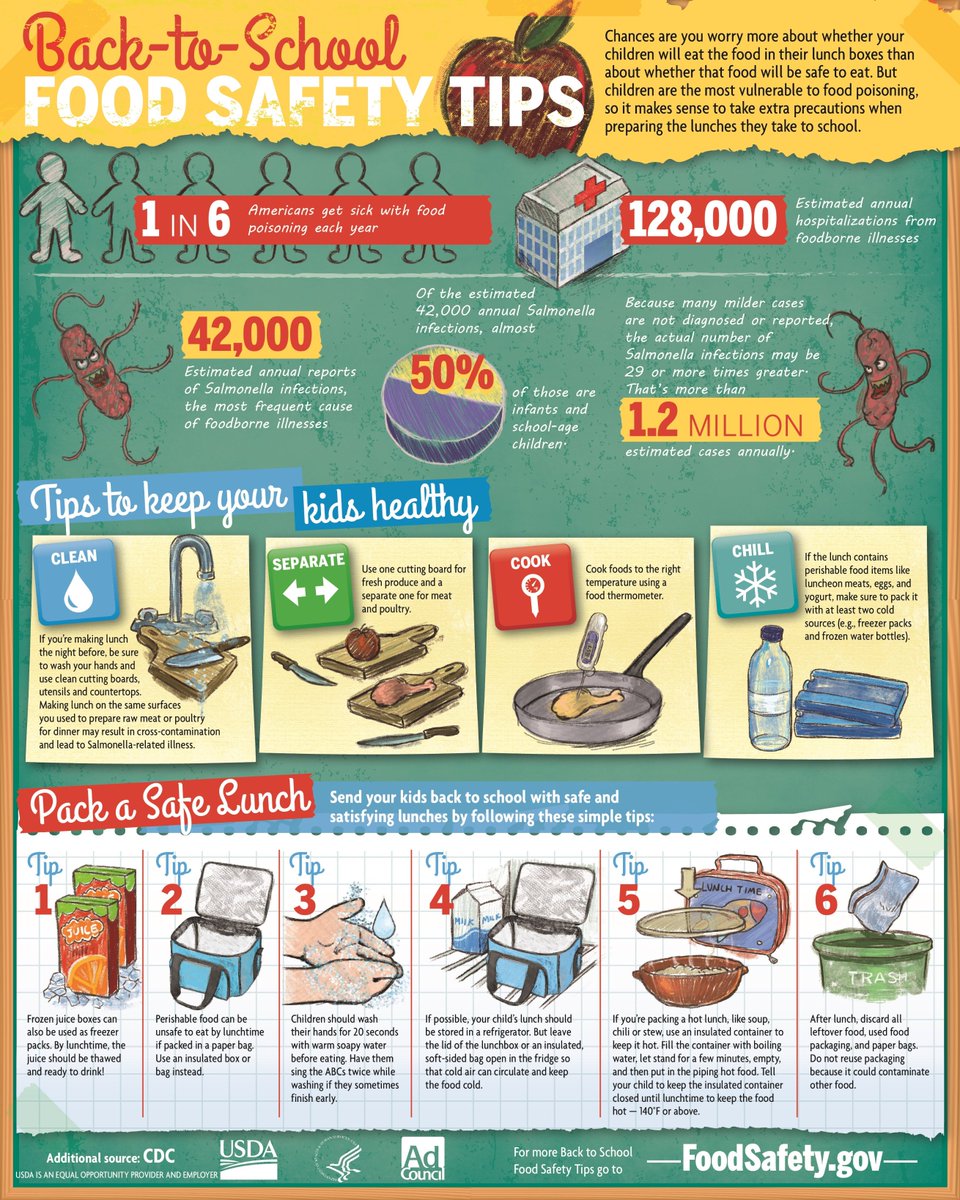 USDA Food Safety Expert Shares Tips to Protect your Family from Foodborne Illness
During the busy fall season, whether you're preparing a packed lunch for your child, a weeknight dinner for the family or a tailgate feast for the whole crew, it is important to follow guidance from the USDA's Food Safety and Inspection Service to prevent foodborne illness. Children are among the most vulnerable to food poisoning, so parents and caregivers need to take extra precautions when preparing and packing healthy, safe meals.
Food poisoning is not simply an upset stomach; it is a serious public health problem in America. In fact, the CDC estimates that it results in approximately 128,000 hospitalizations and an estimated 3,000 deaths each year. Within just two hours at room temperature, the microorganisms that are growing on food can multiply to dangerous levels, which can cause foodborne illness. With most students unable to store their lunches in a refrigerator, it's important for parents and caregivers to use safe packing practices and educate children on safe eating practices.
To help parents, caregivers and kids prepare for the fall season filled with school, weeknight dinners, tailgates and more, the Food Safe Families campaign offers helpful tips for making school lunches and snacks that highlight the four key safe food handling behaviors: Clean. Separate. Cook. Chill.