DALE FLEMING - STRATEGY DIRECTOR FOR THE COUNTY OF SAN DIEGO'S HEALTH AND HUMAN SERVICES AGENCY - SAN DIEGO RECOGNIZED AS AN INNOVATOR CITY IN THE HEALTHIEST CITIES & COUNTIES CHALLENGE
What do Tulsa, Cleveland, Kansas City, San Diego, Durham, and New Haven have in common? They've signed on to the Healthiest Cities & Counties Challenge, a new initiative to provide recognition and awards totaling $1.5 million to communities showing measurable changes in health and wellness. The Challenge, a partnership between the Aetna Foundation, the American Public Health Association, and the National Association of Counties will award innovation in just 50 small to mid-size cities, counties and federally recognized tribes making significant positive health impact.
San Diego County seeks to build upon the Live Well San Diego vision of healthy, safe and thriving communities by focusing on job creation, crime and safety, improving access to healthy foods through urban agriculture, strengthening families, improving community aesthetics through artwork, and increasing community capacity for leadership and civic engagement.
Live Well San Diego is a comprehensive, long-term initiative on health that aims to take action through local partnerships so the next generation of San Diegans can live longer and healthier lives. For the Healthiest Cities & Counties Challenge, LiveWell is collaborating with Project New Village and the Urban Collaborative.
MORE ABOUT DALE FLEMING:
Ms. Dale Fleming is the Strategy Director for the County of San Diego's Health and Human Services Agency. In this role, she coordinates and supports the implementation of Live Well San Diego, a collective impact effort to realize healthy safe and thriving communities and residents throughout the county. In addition, she is the Executive Director of the County's Community Action Partnership, which provides services to strengthen economically disadvantaged communities and the citizens who reside there. With nearly 30 years' experience in administering health and social services programs, Ms. Fleming has led various strategic planning, policy development, community indicators and performance measurement initiatives. In addition, she provided executive leadership over the County's public assistance and health coverage eligibility programs and policies for six years.
WWW.HEALTHIESTCITIES.ORG
ENTERTAINING EXPERT MELANIE MANNARINO - SIZZLING PARTY IDEAS FOR YOUR SUMMER SOIREE
SIZZLING PARTY IDEAS FOR YOUR SUMMER SOIREE
Our Entertaining Expert will Dish the Hottest Tips and Tricks to Make Your Summer Entertaining a Breeze!
Ready to impress your guests this summer? Freshen up your next party or get-together with a few simple tips from entertaining expert Melanie Mannarino. She'll show us everything from how to prepare better-for-you snacks with a zesty kick, to how to keep your guests protected from those bothersome bugs.
Find out how to transform your backyard or home into a fun and festive environment! Whether you're grilling on the porch or serving up inside, Melanie has delicious ideas that will make entertaining at home easy, fun and effortless, leaving your guests hungry for more!
ABOUT MELANIE MANNARINO
Melanie Mannarino has spent the last 20 years as editor and writer for media brands includingShape, Better Homes & Gardens, Redbook, Cosmopolitan, Seventeen and HGTV Magazine. She is a regular contributor to Weight Watchers magazine. Previously, Melanie was digital director of Shape.com, where she doubled the frequency of fitness, food & nutrition, and healthy living content. Prior to that, she was Director of Content at Weight Watchers, where she oversaw food & recipes, fitness and lifestyle content across the US and Canada web sites and created and starred in numerous video series, include Curious Foodie. As Deputy Executive Editor of Redbook magazine, Melanie wrote the food and entertaining blog Serving Dish, and appeared as a judge on Iron Chef America.
ROBERT SINCLAIR (AAA SPOKESPERSON & TRAVEL EXPERT) AND SARAH ROBINSON (TIRE AND DRIVING SAFETY EXPERT) - AAA SUMMER ROAD TRIP GUIDE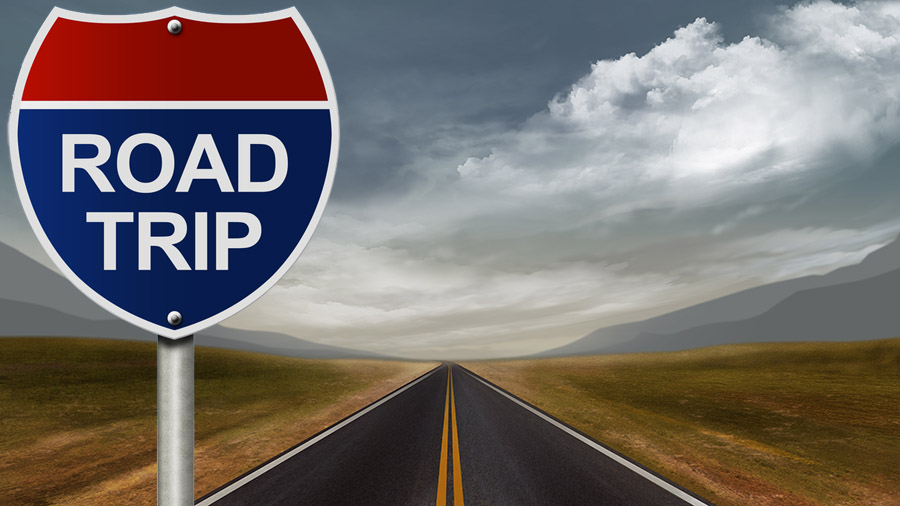 FIND OUT WHAT AAA IS EXPECTING THIS MEMORIAL DAY & TRAVEL SEASON FOR ROADWAY WARRIORS!
WHAT EVERYONE "AUTO" KNOW ABOUT CAR CARE! SUMMER ROAD TRIP GUIDE!
Learn How to Beat the Rush & be prepared for the Busiest Roadway Weekend of the Year!
Experts are calling this the year of the road trip! With gas prices at an all-time low AAA estimates that over half of American's are planning to hit the open road this summer. Weather an overnight trip or a cross-country adventure it is important to make sure your cars maintenance is up-to-date. Find out why doing routine inspections and simply checking tires before a road trip is essential for summer road trip fun!
Robert Sinclair of AAA and Tire and Driving Safety Expert Sarah Robinson from Michelin, will give some simple fixes and go over do's and don'ts that will save drives money and time. AAA expects to rescue nearly 350,000 motorists at the roadside over Memorial Day weekend! Your viewers will learn important tips to help keep them safe and having fun on their roadway vacations.
WHAT YOU WILL LEARN:
•
PACKING WITH PURPOSE- Not overloading your car for trips
•
HIGH MAINTENANCE -Spend time enjoying your vacation, not fixing your car
•
TIRE CHECK-How to choose the right tires for your needs
•
THRIFTY INSPECTION-Super savings from simple automotive checks
WWW.MICHELINMAN.COM
WWW.AAA.COM/AUTO