NATHALIE DUPREE AND CYNTHIA GRAUBART – JAMES BEARD AWARD WINNERS AND COAUTHORS OF MASTERING THE ART OF SOUTHERN VEGETABLES WILL BE ATTENDING THE MIAMI BOOK FAIR THIS YEAR
Building on their reputation as James Beard Award winners, Dupree and Graubart have excerpted their best vegetable recipes (plus added some new ones) in this timely collection. Organized alphabetically by vegetable, each section begins with instructions on how to prepare and cook the vegetable, and is followed by favorite new and classic recipes. Also included are a selection of vinaigrettes and sauces, plus a roasting chart for an array of vegetables.
Dupree and Graubart are coauthors of the James Beard Award-winning Mastering the Art of Southern Cooking and coauthors of Southern Biscuits.
Nathalie Dupree is the author of thirteen cookbooks, including Shrimp and Grits and Southern Biscuits. She has hosted more than 300 television shows and specials that have shown nationally on PBS, Food Network, and The Learning Channel. She lives in Charleston, South Carolina.
Cynthia Graubart is the author of Slow Cooking for Two, Slow Cooking: Double Dinners for Two, and The One-Armed Cook. In addition, she has a regular column in Southern Living. She lives in Atlanta, Georgia.
NATHALIEDUPREE.COM
CYNTHIAGRAUBART.COM
MIAMIBOOKFAIR.COM
CLAY GREGORY - PRESIDENT & CEO OF VISIT NAPA VALLEY - 50 "SUPER" REASONS TO VISIT THE NAPA VALLEY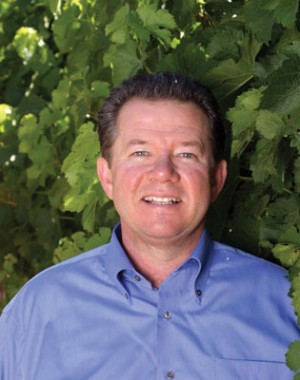 Visit Napa Valley and the Napa Valley Vintners will support the Host Committee's Thank You Party during Super Bowl Week, where Napa Valley wines will be featured exclusively, and will also use the designation to encourage sports fans to visit Napa Valley while they are in the area.
In addition to managing the overall planning, production, fundraising and community engagement activities for Super Bowl 50, the Super Bowl 50 Host Committee has pledged to make Super Bowl 50 the most giving Super Bowl yet through its legacy initiative, the 50 Fund.
Napa Valley joins Pebble Beach and Sonoma County as one of three regional Destination Partners named by the Super Bowl 50 Host Committee. Fans are encouraged to contribute images to the countdown clock ticking down the days until February 7, 2016. More than 5,000 volunteers will be recruited to support Super Bowl 50. More information is available at sfbaysuperbowl.com.
About Visit Napa Valley
Visit Napa Valley is the official tourism marketing organization for the Napa Valley, with a mission to promote, protect and enhance the destination's position as one of the world's premier wine, food, arts and wellness region. The area, known for its legendary hospitality, is also internationally recognized as one of only eight "Great Wine Capitals," and its more than 125 restaurants have earned more Michelin Stars per capita than any other wine region in the world.
WWW.VISITNAPAVALLEY.COM