Scott MacConnell - WINE WAREHOUSE IMPORTS
Just to say how much I enjoyed meeting you and tasting through so many good wines with you. It was an honor to finally be invited to judge in this competition and you helped to make it a fun experience. Be Well & Drink Well!
Micah Muzio - Managing Editor for Kelley Blue Book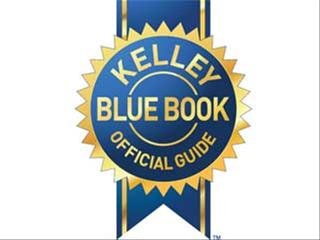 The expert editors from Kelley Blue Book's website, the leading provider of new car and used car information, have just named the 2013 10 Coolest New Cars Under $18,000! While many inexpensive cars are decidedly uncool, the world's auto manufacturers are putting more personality and distinction into their lower-priced offerings. Not only have small cars never looked so good, but they also have never been more filled with cool content. Two criteria -- fun-to-drive and fun-to-own -- are critical among the deciding factors of what the editors freely admit is a very subjective "cool factor," the over-arching number-one criterion for a vehicle to place on this list. Each vehicle is available for purchase at $18,000 or less. Micah Muzio, managing editor for Kelley Blue Book, will be available for interview to reveal the full list of the 10 Coolest New Cars Under $18,000. He will offer his tips for finding the perfect new car at the right price, and give your viewers a first look at a few of this year's featured cars.
Micah Muzio is the Managing Editor for Kelley Blue Book's website. Muzio's responsibilities include producing unique and engaging video content, attending new-vehicle introduction events on behalf of Kelley Blue Book and writing knowledgeable yet pithy new car reviews. Muzio is Kelley Blue Book's on-camera talent in their vehicle video reviews, feature videos and auto show coverage. Prior to joining Kelley Blue Book, Muzio held a variety of positions in radio, video and production.
MICHAEL JORDAN
Highly respected in the wine community, Jordan holds both Certified Wine Educator Diploma from Society of Wine Educators and Master Sommelier Diploma from the International Court of Master Sommeliers. (One of only 15 people in the world to hold both diplomas)
Michael's father Matteo "Matty" Jordan (Owner of Matteo's Italian Restaurant and "Maitre d' to the stars") served 5 different US Presidents: Kennedy, Johnson, Nixon, Reagan & Ford at his restaurant.
Michael has served 3 US presidents: Nixon, Reagan and George Bush Sr..
Michael opened and was General Manager of the three top Zagat rated restaurants in O.C. - Pavilion, Pinot Provence & Napa Rose. In addition Jordan has worked as an Executive Chef, General Manager and Sommelier/Wine Director with long and extensive experience in the Food Service industry.
After creating wine programs for Both Pinot Provence and Napa Rose, both restaurants have been awarded Food and Wine magazine's "Best New Wine List"
Napa Rose received Wine Enthusiast magazine's highest wine award – Award of Ultimate Distinction - 2004-2009
Owner/Chef of Bella Teresa Restaurant with wife Teresa in Corona del Mar, California
Jordan personally grows 40 different types of organic heirloom tomatoes and supplies his restaurants in summer months.
Personally created and taught the sommelier classes resulting in over 400 students passing Court of Sommeliers Exams and 45 working in Napa Rose alone! (Most in any restaurant in world)
Jordan was responsible for bringing first Court of Master Sommelier to ever be held annually in Southern California (2001 to present) - AND brought first ever Court exams to China (in Hong Kong and Singapore 2009, and Shanghai in 2010)
Over 35 yrs in restaurant business. Started washing dishes and prep cook in father's Matteo's restaurant, worked his way up to Executive Chef of their two restaurants in Hawaii then general manager and finally Director of Operations of five Matteo's Restaurants in California and Hawaii.
Graduate of Kalani High School, Honolulu
University of Hawaii, Kapiolani Food Service Mgt. Program
STEVE EVANS - "THE MOVIE GUY"



GREAT MOVIES OPENING THIS WEEKEND AND BOX OFFICE PREDICTIONS AND HOPES. FIND OUT WHAT MOVIES ARE WORTH YOUR HARD EARNED MONEY. GET SET FOR THE WEEKEND.