RICK KUSHMAM - El Dorado Winery Association
Passport 2013 – Hollywood Wine Tour of Fame Experience the magic of Hollywood! Choose between two dates: April 13-14 or April 20-21.
Don't miss this once a year, all-access pass to wine-and-food pairings, music and friendship in our region-wide party. During two glorious spring weekends each year, 32 El Dorado wineries host the region's annual wine and food event. Wine Tour of Fame feature plenty of luscious wine and food pairings, barrel tastings, enjoyable art and music, and fun-loving participants. Warm weather and green surroundings along the wine trail add to the excitement of this springtime event
California's Gold Rush began in El Dorado County 1848 with James Marshall's discovery of gold at Sutter's Mill, on the South Fork of the American River in Coloma. As legions of people flocked to California to claim their fortunes, the region's winemaking industry was born.
By 1870, El Dorado County was among the largest wine producers in the state, trailing only Los Angeles and Sonoma counties. The local wine industry flourished until just after the turn of the century when there were approximately 2,000 acres of vines in the county. Shortly thereafter, El Dorado began a gradual decline, brought about by poor economic conditions and a diminishing local population. Prohibition was but the last straw.
Between 1920 and 1960, viticulture virtually disappeared from the county. It wasn't until the late 1960s that winegrowing made a resurgence. Following the development of several experimental vineyards, it became apparent that both the climate and soil of El Dorado County were ideally suited to the production of high quality, dry table wines. With the opening of Boeger Winery in 1973, El Dorado was once again on its way to becoming an important winegrowing region.
Today, the county has more than 2,000 acres of vines, is home to approximately 50 wineries, and produces some of California's most sophisticated wines. El Dorado was designated an American Viticultural Area
Executive Chef Diego Ortoli - Portofino Cucina Italiana
Diego Ortoli | Owner and Executive Chef - I was born and raised in Naples, Italy, a city of fresh ingredients, hidden restaurants and delicious dishes. While the food culture of Naples is in my blood, I discovered my true passion for Italian cuisine when I started working in restaurants in America. For several years I shared my passion by running a small Italian restaurant in West LA, but the real showcase for my expertise and simple but elegant vision of Italian wines and food came when I opened my own space in Downtown .
Now, Portofino Cucina Italiana brings the spirit of Italian gourmet culture to Los Angeles. Just like the city it is named after, Portofino blends tradition and simplicity to make you feel at home the second you walk through our door. Inside you'll find a selection of Italian dishes and amazing Italian wines, some of which are difficult to find in the U.S. For me the spirit of Italian hospitality means taking the invaluable traditions and taste of my hometown and sharing them with you through elegance and authenticity.
DOC HENDLEY - Wine to Water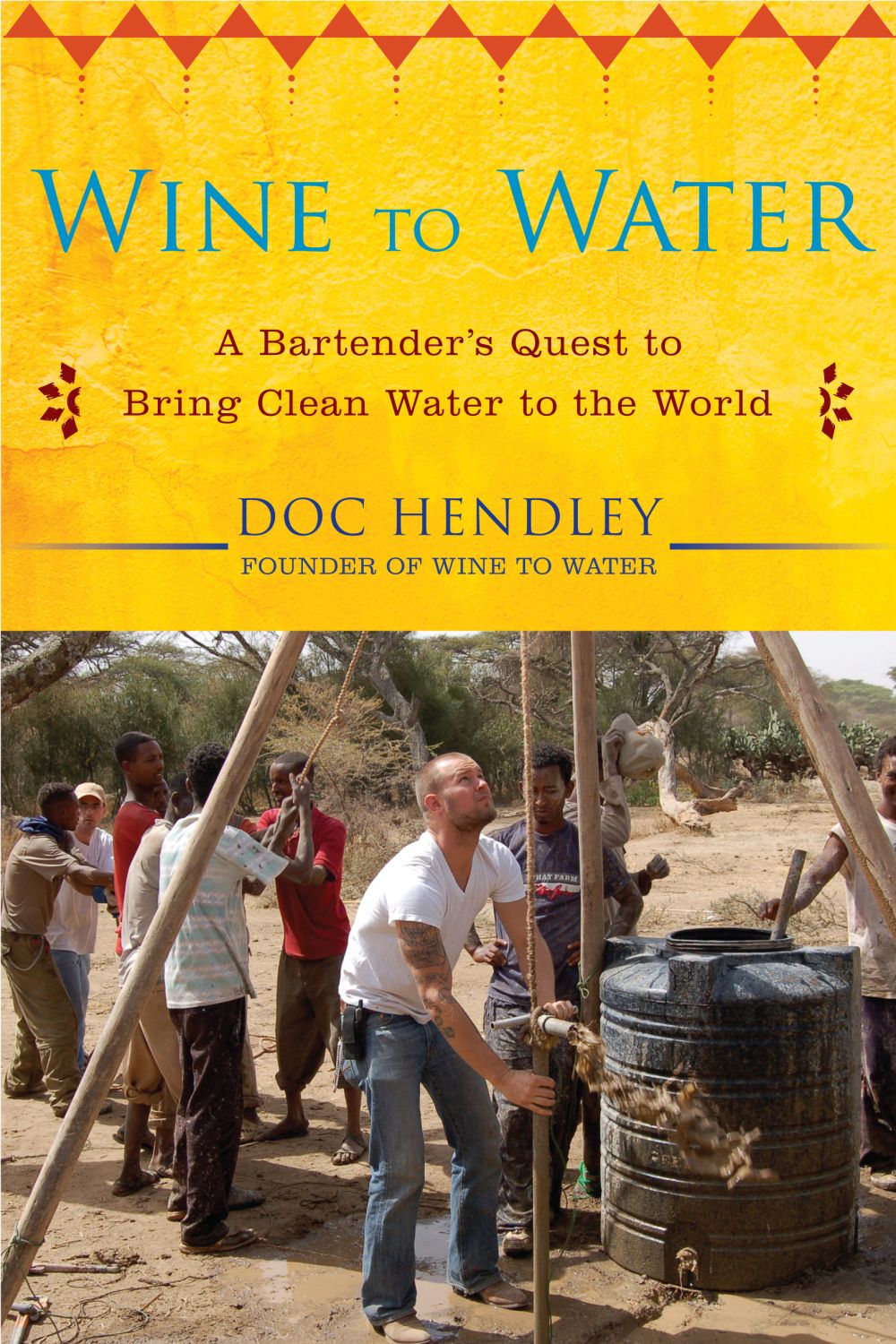 Doc is the Founder and President of Wine To Water, a non-profit aid organization founded in 2007 focused on providing clean water to people in need around the world. Hendley was a top-10 finalist for CNN's 2009 Hero of the Year and was featured on AC 360 with Anderson Cooper during the Haiti earthquake coverage as he was in Port-au-Prince providing and installing clean water filters for Haitian orphanages. He is an avid public speaker with many major speaking engagements lined up for the coming year.
Doc lives in Boone, NC with his wife and two children. Balancing family life and the demands of building Wine To Water, Doc Hendley continues to travel to underdeveloped, war-ridden nations, working in the field bringing clean water to those in need and also traveling and speaking around the country to raise awareness and advocacy for the worlds water crisis.
STEVE EVANS - "THE MOVIE GUY"



GREAT MOVIES OPENING THIS WEEKEND AND BOX OFFICE PREDICTIONS AND HOPES. FIND OUT WHAT MOVIES ARE WORTH YOUR HARD EARNED MONEY. GET SET FOR THE WEEKEND.