JAMES BEARD AWARD-WINNING AUTHOR LAURA WERLIN - NATIONAL GRILLED CHEESE DAY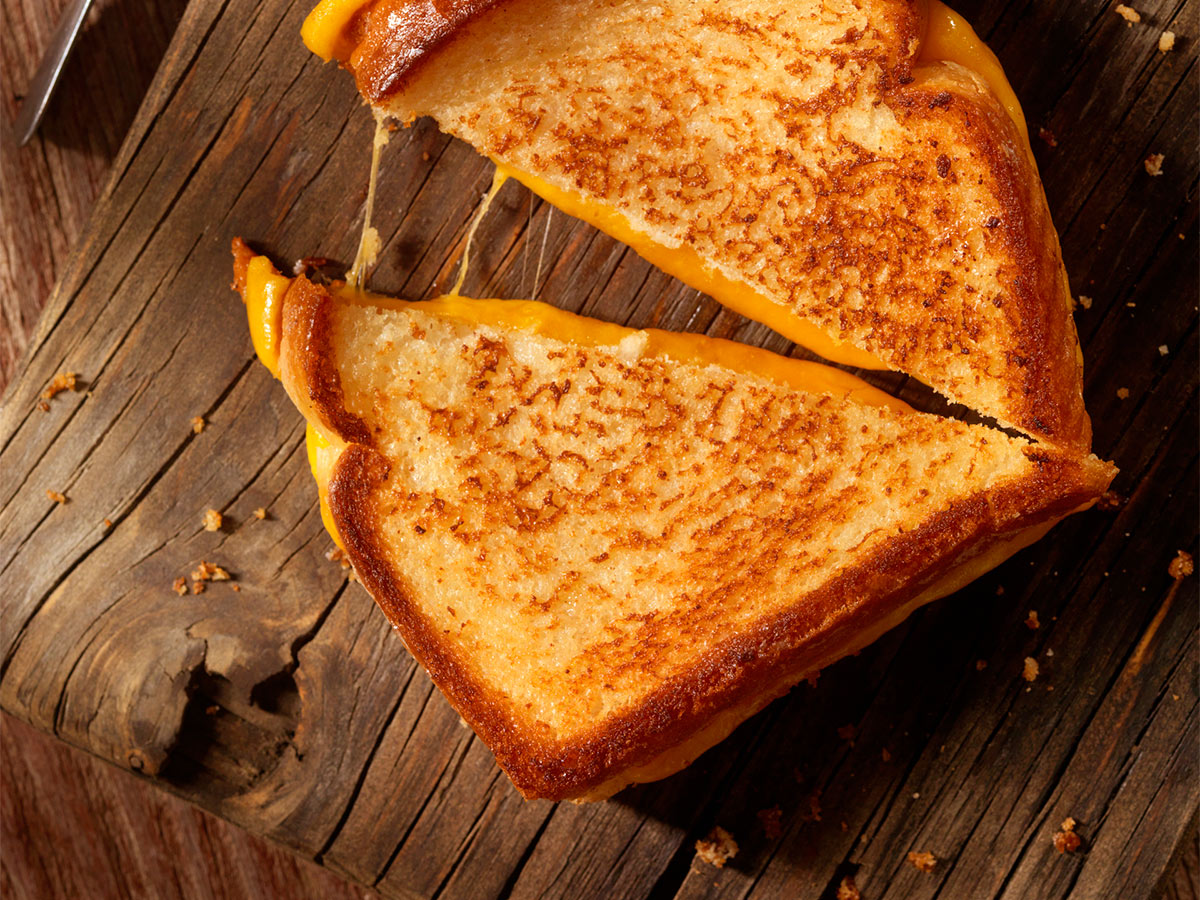 GRILLED CHEESE. PLEASE!: 50 SCRUMPTIOUSLY CHEESY RECIPES
Oooey, gooey ribbons of delectable melted cheese sandwiched between butter-crisped slices of sourdough, wheat, rye, and even focaccia and croissant, combined with favorite foods such as bacon, pequillo peppers, guacamole, seasonal veggies, caramelized onions, pears, herbs, and so much more--what is there not to love about the modern grilled cheese?
Inside Grilled Cheese, Please, award-winning cheese expert Laura Werlin presents 50 recipes that elevate the classic grilled cheese sandwich to a culinary center-of-the-plate meal changer through innovative and delicious recipes such as Say Ole (Two Cheeses, Guacamole, Bacon, and a Corn Chip Crust); Brie, Mozzarella, and Sauteed Pears with Blue Cheese Butter; and Cheddar, Chorizo, Apples, and Pickled Onions on Ciabatta. The recipes are divided into seven chapters that are arranged by topics such as Grilled Cheese on the Go, Ethnic-Inspired, Meat and Cheese, and Veggie and Cheese among others. Grilled Cheese, Please features full-color photography, along with sections highlighting the best cooking techniques, melting cheeses, and other "best" grilled cheese insights, as well as a list of restaurants, stands, and mobile trucks across the country where grilled cheese is the focus, not the side dish.
Perfectly timed to coincide with National Grilled Cheese Month, Grilled Cheese, Please encourages melted cheese enthusiasts to expand their grilled cheese horizons by enjoying these riffs on the original and in the process become seduced all over again by the velvety goodness found within.
THOMAS STEWART – EXECUTIVE DIRECTOR OF THE NATIONAL CENTER FOR THE MIDDLE MARKET - IMPORTANCE OF HAVING A STRONG RISK AND RESILIENCE PLAN
NATURAL DISASTERS AND CYBER ATTACKS CAN CAUSE BUSINESSES SEVERE HARM, BUT STRATEGIC DISRUPTIONS POSE THE GREATEST THREAT
New Research Released from the National Center for the Middle Market Reveals the Importance of Having a Strong Risk and Resilience Plan in Place
Hurricanes and wildfires wreaked havoc on the operations of many U.S. middle market companies this past fall. But new research shows that far more threatening and difficult to weather are strategic disruptions which could include immigration and trade policies now being decided in the nation's capital.
The National Center for the Middle Market's (NCMM) new special report, Risk & Resilience in the Middle Market finds that strategic disruptions such as industry consolidation, changing regulations, new technology, trade agreements and macroeconomic trends are the most prevalent, costly and difficult for companies to recover from. They are also the risks that businesses are least prepared to handle.
Executive Director of the National Center for the Middle Market, Thomas Stewart is here to explain how to evaluate, improve and monitor our risk preparedness and give tips on how to prepare for an inevitable business disruption by having a strong risk and resilience plan in place.