FOOD NETWORK STAR JEFF MAURO SHOWCASES NEW RECIPES AND HELPFUL TIPS TO INTRODUCE YOUNG KIDS TO DIFFERENT CUISINES AND FLAVORS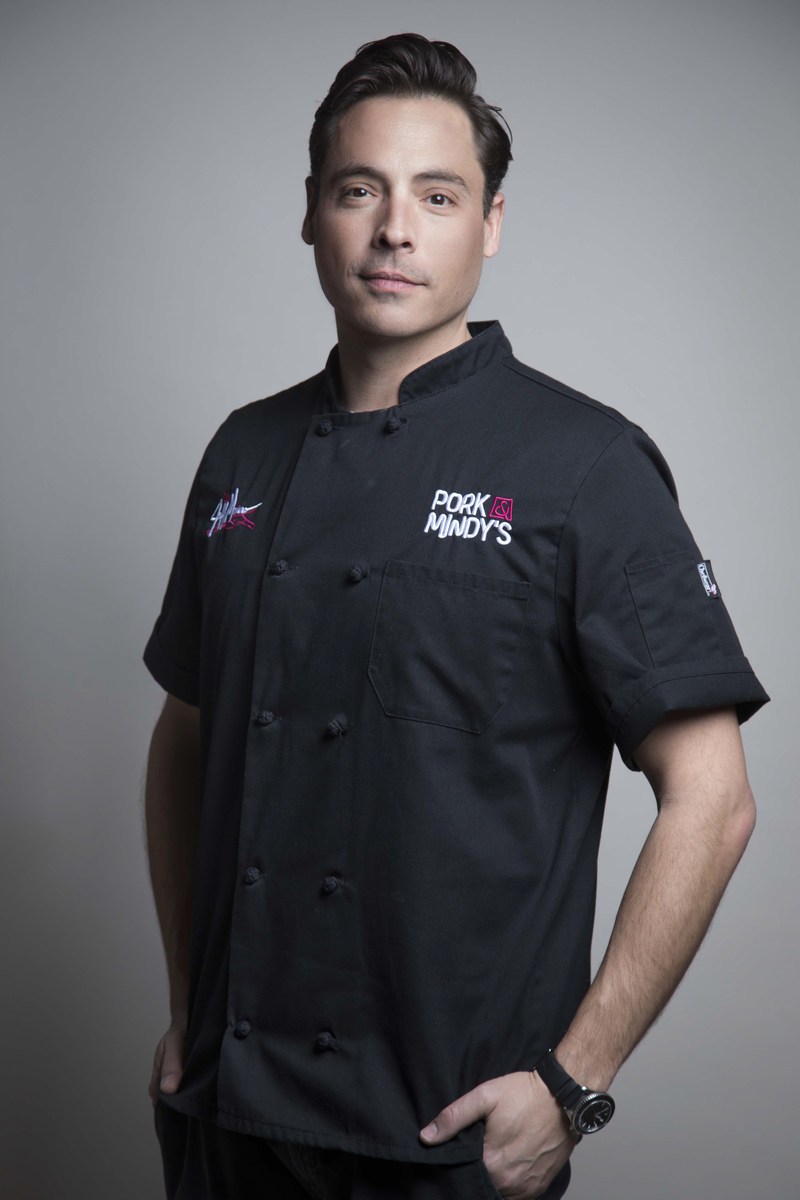 HOW PARENTS CAN INTRODUCE THEIR CHILDREN TO A WORLD OF FLAVOR
Approximately 40 percent of millennials are now parents and these parents take pride in introducing their children to the world around them – through mealtime, family travel and more. In fact, according to a recent Foresight Factory study, nearly 75 percent of millennial moms are self-proclaimed foodies who make a point of introducing young kids to different cuisines and flavors, believing that introduction to variety positively contributes to a child's sense of identity.
Emmy-nominated celebrity chef, and dad Jeff Mauro will be available to share how to make cooking fun for kids and how to expand their flavor palates. He will also discuss a new online flavor exploration website from Juicy Juice with custom recipes and helpful cooking tips. The website will also feature fun activities and games for families, who will have the chance to win daily prizes from February through April.
WWW.JUICYJUICE.COM
JAMES BEARD AWARD WINNER KEN FORKISH JOINS THE SHOW FOR NATIONAL PIZZA DAY
THE ELEMENTS OF PIZZA: UNLOCKING THE SECRETS TO WORLD-CLASS PIES AT HOME
In this highly anticipated cookbook, Ken Forkish—owner of the beloved restaurant Ken's Artisan Pizza in Portland, Oregon; the James Beard and IACP Award-winning author of Flour Water Salt Yeast; and one of the most trusted baking authorities in the country—proves that amazing pizza is within reach of any home cook.
The Elements of Pizza breaks down each step of the pizza-making process, from choosing a dough to shaping your pie to selecting cheeses and toppings that will work for your home kitchen setup. Forkish offers more than a dozen different dough recipes—same-day "Saturday doughs" that you can make in the morning to bake pizza that night, levain doughs made from a naturally fermented yeast starter, and even gluten-free dough—each of which results in the best, most texturally sublime crust you've ever made at home.
His clear, expert instructions will have you shaping pies and loading a pizza peel with the confidence of a professional pizzaiolo. And his innovative, seasonal topping ideas will surprise and delight any pizza lover—and inspire you to create your own signature pies, just the way you like them.
STEVE EVANS - THE MOVIE GUY
GREAT MOVIES OPENING THIS WEEKEND AND BOX OFFICE PREDICTIONS AND HOPES. FIND OUT WHAT MOVIES ARE WORTH YOUR HARD EARNED MONEY. GET SET FOR THE WEEKEND.