ACTOR CHI MCBRIDE TELLS US ALL ABOUT THIS WEEK'S EPISODE OF HAWAII FIVE-0
HAWAII FIVE-0: FRIDAYS 9/8C ON CBS
On this week's episode of HAWAII FIVE-O, Series star Chi McBride gives an emotional performance when his character, Captain Lou Grover, must talk a man out of committing suicide. Lou recounts how he too overcame thoughts of suicide back when he was an officer in Chicago. This powerful episode of HAWAII FIVE-0 contains a PSA for the Suicide Prevention Hotline and Chi is committed to getting the word out that even in someone's darkest hours, there is help.
DR. MICHAEL GREGER - AUTHOR, HOW NOT TO DIE COOKBOOK: 100+ RECIPES TO HELP PREVENT AND REVERSE DISEASE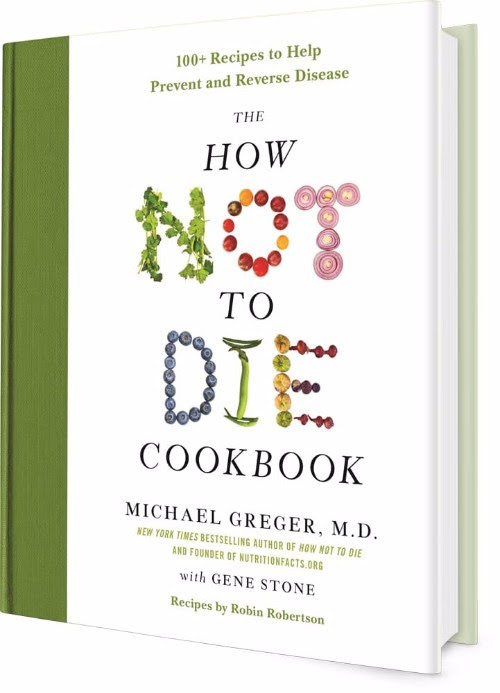 From Michael Greger, M.D., FACLM, the physician behind the trusted and wildly popular website Nutritionfacts.org, and author of the New York Times bestselling book How Not to Die, comes THE HOW NOT TO DIE COOKBOOK: 100+Recipes to Help Prevent and Reverse Disease —a beautifully designed, comprehensive cookbook, complete with more than 120 recipes for delicious, health-promoting, plant-based meals, snacks, and beverages. Dr. Michael Greger's first book, How Not to Die, presented the scientific evidence behind the only diet proven to prevent and reverse some of the causes of premature death and disability. Now, THE HOW NOT TO DIE COOKBOOK puts that science into action. From Superfood Breakfast Bites to Spaghetti Squash Puttanesca to Two-Berry Pie with Pecan-Sunflower Crust, every recipe in this invaluable kitchen resource offers a delectable, easy-to-prepare, plant-based dish to help anyone eat their way to better health.
STEVE EVANS - THE MOVIE GUY
GREAT MOVIES OPENING THIS WEEKEND AND BOX OFFICE PREDICTIONS AND HOPES. FIND OUT WHAT MOVIES ARE WORTH YOUR HARD EARNED MONEY. GET SET FOR THE WEEKEND.