SALLY JAMES - AUTHOR, EDUCATOR, CHEF AND RADIO HOST - WALT DISNEY WORLD SWAN AND DOLPHIN FOOD & WINE CLASSIC
WALT DISNEY WORLD SWAN AND DOLPHIN FOOD & WINE CLASSIC
You Won't Want to Miss the 8th Annual Food & Wine Classic.
Join us for a day, or the weekend, to sample wines from around the world and savor culinary artistry from pastries to pasta. Held on Friday, October 27 and Saturday, October 28, 2017 from 5:30pm - 9:00pm, our Food & Wine Classic also offers eleven educational seminars if you would like to impress friends with your knowledge of wines, cocktails, beer, pasta-making, cheese pairing or the fine art of sushi and sake. Most seminars begin at 4:30pm and last approximately one hour. Causeway event tickets are now available for $115 with an optional Beer Garden upgrade for just an additional $25!
Just can't get enough of the Walt Disney World Swan and Dolphin Food & Wine Classic? Join us at Il Mulino New York Trattoria on Sunday, October 29 for our second annual Sunday Bubbles Brunch with J Vineyards and Winery. From 10am until 2pm, this lavish brunch will feature traditional and not-so-traditional items prepared by our award-winning Chefs. Click here to learn more. Guests can reserve online or by calling 888-828-8850.
WWW.SWANDOLPHINFOODANDWINECLASSIC.COM
ABOUT SALLY JAMES:
Sally James is an award-winning Australian author, educator, chef, television presenter and radio host whose books and recipes have won international acclaim for food & wine pairing, health and creativity. Sally is the author of eighteen cookbooks and publications, including her best-selling Simply Healthy—winner of the prestigious World Cookbook Awards, Versailles, France, 1999 for Best Health Cookbook; Fresh and Healthy–Winner of the 2001 IACP International Cookbook Award in the Health category; Simply Sensational, a finalist for the IACP Award in 2003; Escape to Yountville – Recipes for Health and Relaxation from the Napa Valley, and the Australian Heart Foundation Cookbook. Since relocating to the U.S. in 2001, James has been a guest presenter on the Food Network and UPN Networks, a recurring guest on ABC TV's View from the Bay, and has been featured in magazines including Cooking Light, Wine Spectator, Fitness, Family Circle, New York Times' Savor Wine Country, Plate, In the Mix and Healthy Cooking. She has been a guest chef and lecturer for the American Heart Association, the Culinary Institute of America, Disney's Epcot International Food & Wine Festival, COPIA, Aspen Food and Wine Classic, the National Restaurant Association Show, Draegar's and Publix Markets, the American Institute of Food & Wine, and Johnson & Wales Universities across the United States.
DANNY LIPFORD AND DAUGHTER CHELSEA LIPFORD WOLF - INDOOR AIR QUALITY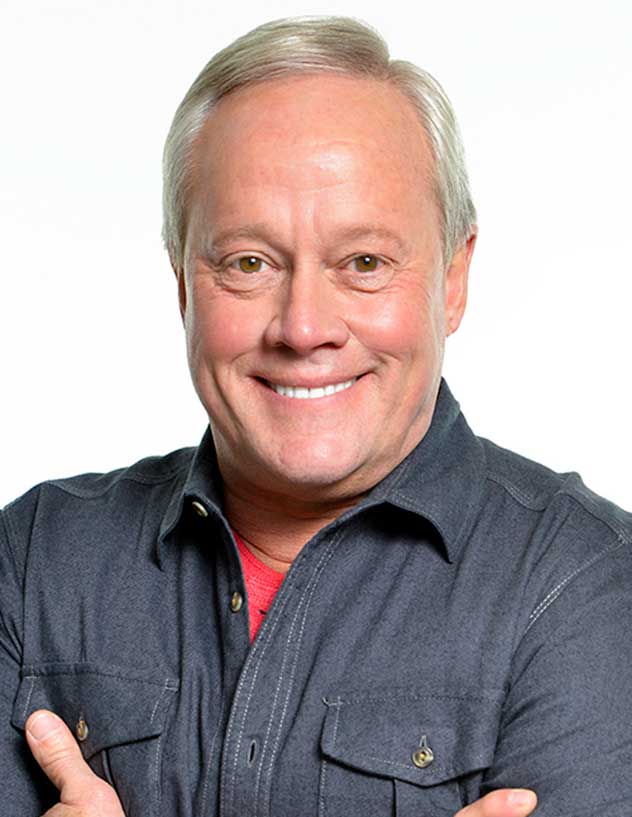 INDOOR AIR QUALITY
DIY Fall Series with Today's Homeowner Host, Danny Lipford
DIY and home improvement experts have been recommending solutions for sealing our homes' envelope for years. But what kind of effects do such practices have on our indoor air quality? Did you know that indoor air can be 5-10 times more polluted than outdoors? With the latest technology advancements in building and improvements, you can make your home a safer and more comfortable place for the coming months.
Danny Lipford is known to audiences as host of the Emmy-nominated, nationally syndicated Today's Homeowner TV show, now in its 20th Season. He also hosts the national Today's Homeowner radio show and delivers expert advice to millions at TodaysHomeowner.com. Danny has served as an expert media source for top tier media outlets over 30 years, making 180 national TV appearances. Learn more at AboutDannyLipford.com.
TODAYSHOMEOWNER.COM