LARRY LIPSON - THE AFFORDABLE WINE REPORT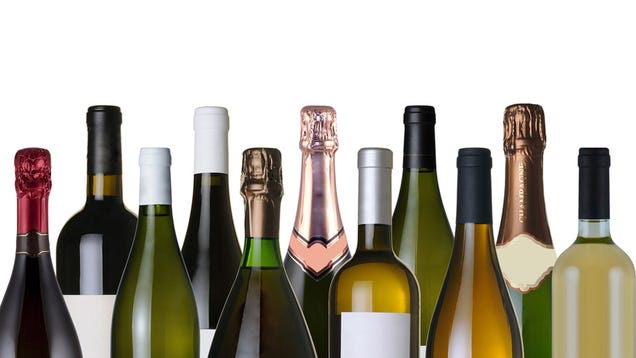 For fifty years Larry Lipson was the food critic for the Los Angeles Daily News and now reports from Florida weekly with his thoughts and favorite picks for Food & Wine. His lovely Wife Lillian is also on hand at the Lipson Institute for advanced wine studies.
KEITH NOWAK – DIRECTOR OF COMMUNICATIONS AT TRAVELOCITY - EXPERT TRAVELING TIPS THIS FALL AND HOLIDAY SEASON
EXPERT TRAVELING TIPS THIS FALL AND HOLIDAY SEASON
Unique Properties among the Most Sought After
Your rainy day fund is full, you've arranged time off from work, and your new luggage has arrived. Now what? Time to plan out where to go and more importantly, where to stay. Hotel? Bed and Breakfast? A vacation rental? The choices are endless – and that is a good thing!
The landscape for consumers to book travel lodging is continuing to evolve thanks to online travel agents (OTAs) like Travelocity alongside peer-to-peer online marketplace and homestay networks, which have risen in popularity in recent years. Positive experiences with alternate accommodations, like Airbnb or HomeAway, are becoming more mainstream. This has helped to increase consumer confidence in booking different types of trips. These growing options have also resulted in a greater supply of available hotel rooms with local options being highly popular. Along with major national chains, OTA's also offer thousands of unique, locally-owned properties that reflect the nature of the destination.
DID YOU KNOW YOU COULD TRAVEL TO:
A 300 year old hotel in Massachusetts
A Wisconsin motel dedicated to the recording of live music
A luxury treehouse hotel in Mexico
An Arizona motel with a room 200 feet underground
It is expected that 2018 will be "the year of choice" for booking travel lodging. This is exciting news since it will enable more U.S. travelers to be "slightly adventurous" and allow consumers to take even more trips. On Wednesday, September 20th, Keith Nowak is available to you and your listeners to talk about the benefits of researching and booking your vacation on-line this holiday season as well as the changes and trends coming up this holiday season and next year.
WWW.TRAVELOCITY.COM
EMMY-NOMINATED EXECUTIVE PRODUCER ABBEY LEVINE & DR. BREION TAFOYA FROM DICKINSON PULMONOLOGY CLINIC - NEW DOCUMENTARY FILM, CLEAR THE AIR: OPENING UP ABOUT COPD
NEW DOCUMENTARY FILM, CLEAR THE AIR: OPENING UP ABOUT COPD, SHOWCASES THE REALITY OF LIVING WITH COPD THROUGH A NEW LENS
Did you know chronic obstructive pulmonary disease (COPD) is the third leading cause of death in the United States? While significant progress has been made in the fight against other serious diseases, mortality rates from COPD remain on the rise. COPD literally takes a person's breath away, which causes fatigue and physical limitations that can make even the simplest of tasks, such as getting out of bed in the morning, a difficult chore.Although COPD primarily affects patients' lungs, it can also cause emotional challenges as a result of physical limitations.
In the U.S., 15 million people have been diagnosed with COPD. Unfortunately, people living with COPD may often be considered 'victims of their own devices' – as most have been lifelong smokers – rather than 'champions' or 'survivors' who have learned to live their lives in spite of a chronic disease.
To shine a light on the physical and emotional impact of COPD, Emmy-nominated Executive Producer and Director of the film, Abbey LeVine, teamed up with Boehringer Ingelheim, a company that has been committed to the COPD community for over 40 years, to embark on a journey that chronicles the stories of people living with COPD in a new documentary film. LeVine draws inspiration from caring for her mother, who lives with COPD, and focuses her lens on three extraordinary individuals in hopes of better understanding life with COPD.
In this interview, LeVine, along with Dr. Breion Tafoya, who appears in the film, will discuss Clear the Air: Opening Up About COPD, a documentary that introduces viewers to three people living with COPD, who share intimate details about their lives, and the challenges of living with COPD.
They'll also discuss COPD – what it is, who are most at risk, and how patients can take back control of their lives by finding the right treatment plan.
WWW.CLEARTHEAIRCOPD.COM