REGISTERED DIETITIAN NUTRITIONIST (RDN) FRANCES LARGEMAN-ROTH TALKS BACK-TO SCHOOL BASICS AND HEALTHY ROUTINE HACKS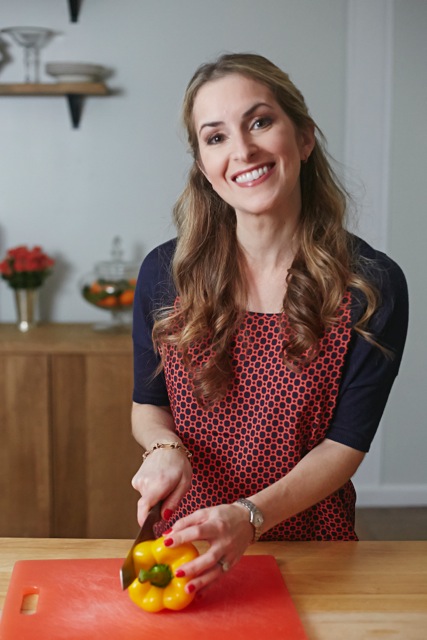 HEALTHY ROUTINE HACKS
Registered Dietitian Nutritionist (RDN) Frances Largeman-Roth Talks Back-to School Basics
Getting your family back into the school routine is no easy task after a long summer of sun, fun and relaxation. Making sure that everyone returns to a schedule with healthy, yet simple meals and snacks is usually one of the biggest transitions for families.
On August 18th, best-selling author, Registered Dietitian/Nutritionist, mom and lifestyle expert Frances Largeman-Roth will be available for satellite interviews to discuss tricks and tips to jumpstart your back-to-school routine in the healthiest ways possible.
SUSAN ZIRINSKY – EXECUTIVE PRODUCER, 48 HOURS - "LAST CHANCE FOR FREEDOM" – 8:00 PM ET
"48 HOURS" DOUBLE FEATURE
August 19, 2017
"Last Chance for Freedom" – 8:00 pm
"Princess Diana: Her Life | Her Death | The Truth" – 9:00 pm
Erin Moriarty and 48 HOURS have the latest in the legal efforts to get Crosley Green, a Florida man convicted of murder and who has spent 28 years in prison, a shot at an appeal in an updated edition of "Last Chance for Freedom" to be broadcast (8:00 PM ET/PT) on the CBS Television Network.
It's a case 48 HOURS has been covering for more than 18 years and one that exposes flaws in the investigative process, and in the prosecution, that may have led to an innocent man being convicted of murder. But now, Green awaits a new hearing that may open up the possibility of an appeal of his conviction.
"We have to not be afraid to say I got it wrong and we have to do something about it. We should just preserve convictions for convictions' sake," says Seth Miller, who runs the Innocence Project in Florida. "This isn't about wins and losses. It's about the lives of real people."
In 1990, Green was convicted for the murder of Charles Flynn in Titusville, Fla., and sentenced to death. Green was arrested after Flynn's former girlfriend, Kim Hallock, called police and said she and Flynn were hijacked by a black man with a gun and driven to an orange grove. Flynn was shot. Hallock told police she was able to get in the truck and drive off. Hallock picked Green's picture from a photo lineup. Green has maintained his innocence. Prosecutors found three witnesses who said Green had confessed to them, the most damning, his sister Sheila Green. A jury decided his fate in three hours. Since then, all three of the witnesses against him have recanted their testimony and two retired Brevard County Sheriff's officers say they've had questions about the case from the start.
But will Green ever get a chance to prove his innocence?
Then at 9:00 PM, CBS THIS MORNING co-host Gayle King explores the public and private life of a complex woman who died too soon in an encore of PRINCESS DIANA: HER LIFE | HER DEATH | THE TRUTH. Through the words of those who knew her, who admired her, in her own words, and through the rich archive of CBS News, the two-hour special looks at the impact Princess Diana had on Britain, the monarchy and the world.
From her wedding to Prince Charles in 1981 until her tragic death on August 31, 1997 in a horrific car crash in the Pont de I'Alma road tunnel in Paris, Princess Diana was a public draw, but there was much more behind the headlines most people never knew. Behind the crown and the designer dresses, Diana was a complicated and occasionally unpredictable woman, say those who knew her best. Just as the world watched as Prince Charles and Diana married, they watched as the marriage unraveled. They also followed along as Princess Diana reemerged in public life alone after the divorce and right up until she died.
Her death was just as controversial as her life. The special, produced by the team at 48 HOURS, takes viewers on a journey through the four independent investigations in two separate countries that followed her death. The also broadcast examines each of the theories and finally puts to rest what really happened the night she was killed in a car crash.
PRINCESS DIANA: HER LIFE | HER DEATH | THE TRUTH is produced by Chris Ritzen, Ruth Chenetz, Liza Finley, Jamie Stolz and Anthony Venditti. Lauren Clark, Charlotte Fuller, Stephen A. McCain and Stephanie Slifer are the field producers. Simon Downs, Simon Ellory, Delphine Reau, Isabel Marking, Charles Berkowitz, Dena Goldstein, Kayla Keddal, Lauren White, Brittany Morgan and Katie Fallon are the associate producers. Mead Stone is the producer-editor. Doreen Schechter, Michael Baluzy, Richard Barber, Atticus Brady, Ken Blum, Michael McHugh, Gregory F. McLaughlin, Diana Modica and Jason Schmidt are the editors. Deb Thomson, Andy Clarke and Paolo Marenghi are the senior producers in London. Jerry Cipriano is the writer. Patti Aronofsky is the senior broadcast producer. Rob Klug is the director. Anthony Batson is the senior broadcast producer. Susan Zirinsky is the senior executive producer.
48 HOURS: "Last Chance for Freedom" is produced by Gail Abbott Zimmerman and Doug Longhini. Charlotte A Fuller is the field producer. Linda Martin and Leslie Neigher are the update producers. Greg McLaughlin is the producer-editor. Grayce Arlotta-Berner, George Baluzy, Richard Barber, Atticus Brady, Doreen Schechter and David Spungen are the editors. Al Briganti is the executive editor. Susan Zirinsky is the senior executive producer.
WWW.CBSNEWS.COM/48-HOURS
STEVE EVANS - THE MOVIE GUY
GREAT MOVIES OPENING THIS WEEKEND AND BOX OFFICE PREDICTIONS AND HOPES. FIND OUT WHAT MOVIES ARE WORTH YOUR HARD EARNED MONEY. GET SET FOR THE WEEKEND.