LEE ABBAMONTE - CURRENT TRENDS THAT ARE CHANGING THE WAY AMERICANS TRAVEL
CURRENT TRENDS THAT ARE CHANGING THE WAY AMERICANS TRAVEL
Summer 2017 Vacation Spending Projected to Top $100 Billion
New travel industry survey to be released in July reveals the current trends that are changing the way Americans travel, how much they spend and how, when and where they spend it.
The facts are coming in, from whether leaving their vacation days unused, how much they spend, if they are using "sharing economy services" or face "vacation shaming" at work, to their perceptions on future travel methods - Americans are spending more on travel.
SARAH GUZMAN, SENIOR DIRECTOR OF MARKETING AT FRITO-LAY - THE ICONIC LAY'S "DO US A FLAVOR" CONTEST IS BACK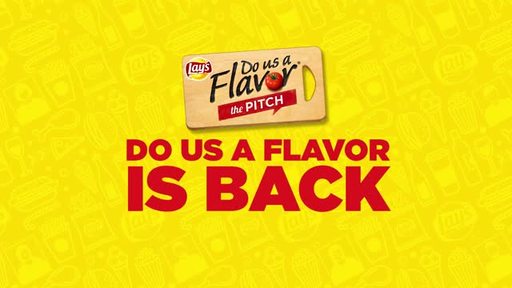 1 GREAT IDEA = $1 MILLION… THAT'S WHATS IN STORE FOR THESE POTATO CHIP FLAVOR CREATORS
And, Your Listeners Have the Delicious Job of Choosing the Next Millionaire!
Flavor is coming! The iconic Lay's "Do Us a Flavor" contest is back with three new finalists and their amazing flavor creations all in the running for the $1 million grand prize!
In an exciting twist, flavor fans nationwide were asked to submit their latest and greatest ideas for the next great potato chip flavor through a "pitch" that captured the inspiration behind their flavor ideas. Now, three of those creations will be brought to store shelves for potato chip lovers to try, share and fall in love with.
In July 2012, Cheesy Garlic Bread submitted by Karen Weber-Mendham, a children's librarian from Land O'Lakes, Wis., was selected as the first million-dollar winner. The contest returned to the U.S. for a second time in Jan. 2014 where Kettle Cooked Wasabi Ginger submitted by Meneko Spigner McBeth, a nurse from Deptford, NJ, was crowned the winner. And last but not least, in 2015 Southern Biscuits and Gravy submitted by Hailey Green, a travel agent from Noblesville, Ind., was crowned the third million-dollar winner. Now, it's time to see what flavors have made it to the final running, vying for the most fan votes.
These new flavor creations will be unveiled to all of America on Tuesday, July 18 with the chips making their in-store debut on Monday, July 24.
WWW.LAYS.COM