CERTIFIED CICERONE, ANDY SPARHAWK TALKS ABOUT AMERICAN CRAFT BEER WEEK
RAISE A PINT TO FREEDOM
Toast Small and Independent Brewers During American Craft Beer Week®
Monday, May 15–Sunday, May 21, 2017
For the twelfth consecutive year, the Brewers Association has declared American Craft Beer Week (ACBW), a nationwide celebration of the small and independent craft brewers that make America's beer culture so exceptional. The weeklong celebration provides a platform for craft brewers and beer lovers to celebrate craft beer. From May 15-21, brewers across all 50 states will hold events including exclusive brewery tours, special craft beer releases, food and beer pairings, tap takeovers and more.
Visit the official American Craft Beer Week event calendar on
CraftBeer.com
for a full – and growing – list of local celebrations in all 50 states.
ACBW provides hundreds of thousands of beer lovers the opportunity to visit and support their local brewery and beer businesses. It's the perfect time to recognize the ingenuity of the small and independent craft breweries that have made America's beer culture the richest in the world.
FITNESS EXPERT JAMIE KRAUSS HESS SHARES TIPS ON STAYING FIT, ACTIVE AND HEALTHY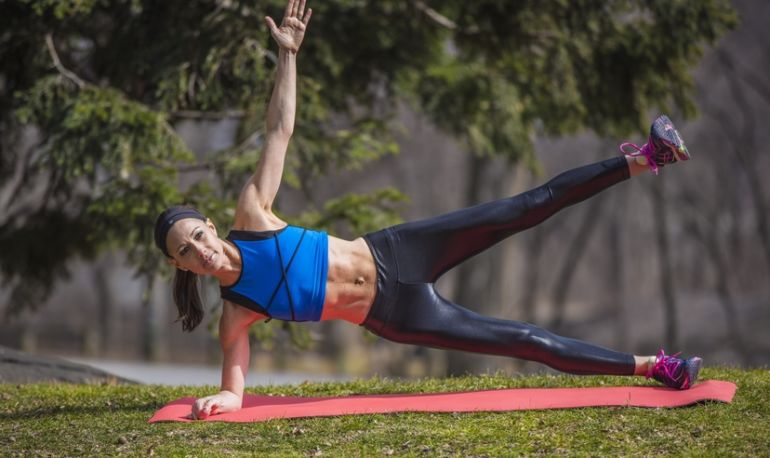 SUMMER BODY DONE RIGHT!
Fitness Expert Jamie Krauss Hess Shares Tips on Staying Fit, Active and Healthy Through the Summer Swelter
Could it be true? Is summer weather FINALLY on the horizon?! The winter has been ROUGH for most of us, no matter where we live, and many of us are anxious to bask in the glow of the sunshine and head out to enjoy the joys of the warmer weather. You may find your desire to get out of the gym and into the fresh air growing stronger and hopefully you're inspired to set goals for fitness, health and activity.
But we have to be careful of setting the bar too high and not setting attainable goals for ourselves. Sometimes if we push too hard we end up hurting ourselves. We've got Fitness Expert Jamie Krauss Hess here to help us get our summer body the healthy way!
PUREPROTEIN.COM
MINUTERICE.COM