VOJTECH KACEROVSKY - EASTER TRADITIONS IN CZECH REPUBLIC
CZECH EASTER FOLK CUSTOMS AND TRADITIONS
The most important Christian holidays are approaching! Easter belongs to the ancient holidays of the first spring full moon, which is associated with the celebration of the arrival of spring, the resurrection of Christ, and the launch of a new agricultural year.
Traditional customs
In addition to the painted Easter eggs, the osier stick, a switch plaited from fresh willow branches and adorned with ribbons, is a Czech Easter symbol. On Easter Monday boys and men go caroling and symbolically whip girls and women with the plaited osier sticks. According to folk traditions, the whipping is supposed to bring women beauty and freshness throughout the year. In some regions, they also still keep the rattles custom. From Thursday to Saturday boys walk around the village houses making noise with their wooden rattles, thereby summoning believers to church instead of bells, which fell silent during the Easter holidays and symbolically flew off to Rome. After the period of fasting comes a period of true abundance. Some typical Easter dishes are lamb or rabbit meat with nettle stuffing, cross buns from slowly leavened dough or sponge cake lambs with icing. Judases (baked goods) drizzled in honey and divine grace (fried dough coated in sugar) are also great delicacies. And Easter Monday could never go without a meal prepared from eggs! Eggs are an ancient symbol of new life and rebirth. During the Easter holidays, most restaurants serve spiced beer specialities along with the Easter menu.
Folk tradition for everyone
The grounds of the oldest and the largest open air museum in Central Europe in Rožnov pod Radhoštěm come alive with samples of traditional Easter and spring customs. This year, on Saturday, you will see a craft fair with demonstrations of traditional crafts. A day later, on Easter Sunday, folklore ensembles will perform, and you will be able to buy hand-painted Easter eggs or plaited osier sticks. Easter in Veselý Kopec in Eastern Bohemia will take on a similar form. Exhibitions bringing to life the traditional folk customs will be held in all log buildings.
Open-air markets
The capital city of Prague hasn't forgotten about its residents and visitors either. In particular, it has prepared folk fairs and festivities. The main fair will take place in the Old Town Square, in the historic heart of the city. You will be able to buy items such as painted Easter eggs, osier sticks, even Easter bread – as well as cross buns, the aforementioned Judases (baked goods) and sponge cake lambs. A rich cultural program full of folk songs, dances and demonstrations of folk customs has been prepared. The smallest can try out their artistic talents in painting Easter eggs or in plaiting osier sticks.
CHEF AND LIFESTYLE EXPERT PARKER WALLACE - "SPRING KITCHEN ESSENTIALS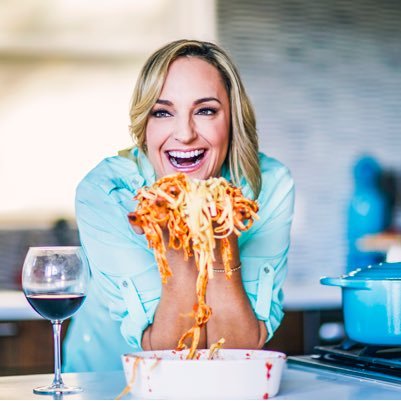 SPRING KITCHEN ESSENTIALS:
Getting your kitchen ready for the taste of Spring!
Spring is in full BLOOM! With the warmer weather comes delicious fresh spring recipes and all your friends and family to taste what you've made! But is your kitchen ready? Setting yourself up for success in your cooking endeavors this Spring is as simple as having a well-stocked kitchen! Out with the old and in with the new! From the right cooking tools for streamlined meal prep to a smartly stocked inventory of pantry staples and freezer must-haves, a well-stocked stash is like money in the bank!
Being prepared with the right items means you are set for preparing quick, quality meals without a lot of stress, money or time. Smart shopping and stocking means less waste and more go to items for those time-pressed weeknight meals and Spring celebrations! Cook Book Author Parker Wallace is here to share her must-haves and creative recipe ideas to help make you prepared pro in your kitchen!
Parker Wallace is the creator of "What's on Parker's Plate?" A blog with daily recipes and cooking tips for all palettes! She has a regular segment for CBS Atlanta titled "What's on Parker's Plate?" and is the author of Eat Rich, Stay Skinny: A Girl's Guide to Holiday Feasting. In addition to being a regular contributor for the Huffington Post Taste Section, she also produces an "Eat Rich, Stay Skinny" video series that has been featured in the Huffington Post. Her tips have also been seen on Daily Candy and Hello, Beautiful.
RUBBERMAID.COM/FRESHWORKS
SMITHFIELD.COM