TECH EXPERT AND HOST OF MTV'S NIGHT OUT, DESI SANCHEZ - COOL NEW APPS HIT THE MARKET
MORE THAN 268 MILLION APPS WILL BE DOWNLOADED THIS YEAR ALONE!
Recent studies show that Americans are now – for the first time -- spending more time on digital outlets than any other type of media. Another study found that because people are looking at media on their phones they are downloading more APPS than ever. Last year alone more than 268 million APPS were downloaded. Many of those downloads were made by millennials who are fans of Tech Expert & MTV Host Desi Sanchez, who has founded her own technology website. On March 22nd, Sanchez looks at the hottest new APPS that are on the market and how they can solve problems or provide lifestyle hacks! This is a unique and timely interview your audience will enjoy.
DESI SHARES UNIQUE & UNUSUALLY HELPFUL APPS:
How a new APP is making a classic doll the talk of the toy world
An APP that offers designer clothing at retail prices
The latest technology to keep up with your family
Tech to find dog sitters, babysitters and everything else you need
Desi was the host of Night Out, a micro-series which airs across Viacom platforms (MTV, VH1, Spike, Comedy Central + more). Desi is also the host of HealthiNation's TryOut Workout, as well as produces and hosts Awaken Inspire Create (AIC-TV), an exciting new interview series featuring passionate artists & innovators, designed to motivate viewers to pursue their creative passions.
WWW.TIPSONTV.COM
RICK STEVES, TRAVEL EXPERT - AUTHOR, BEST OF EUROPE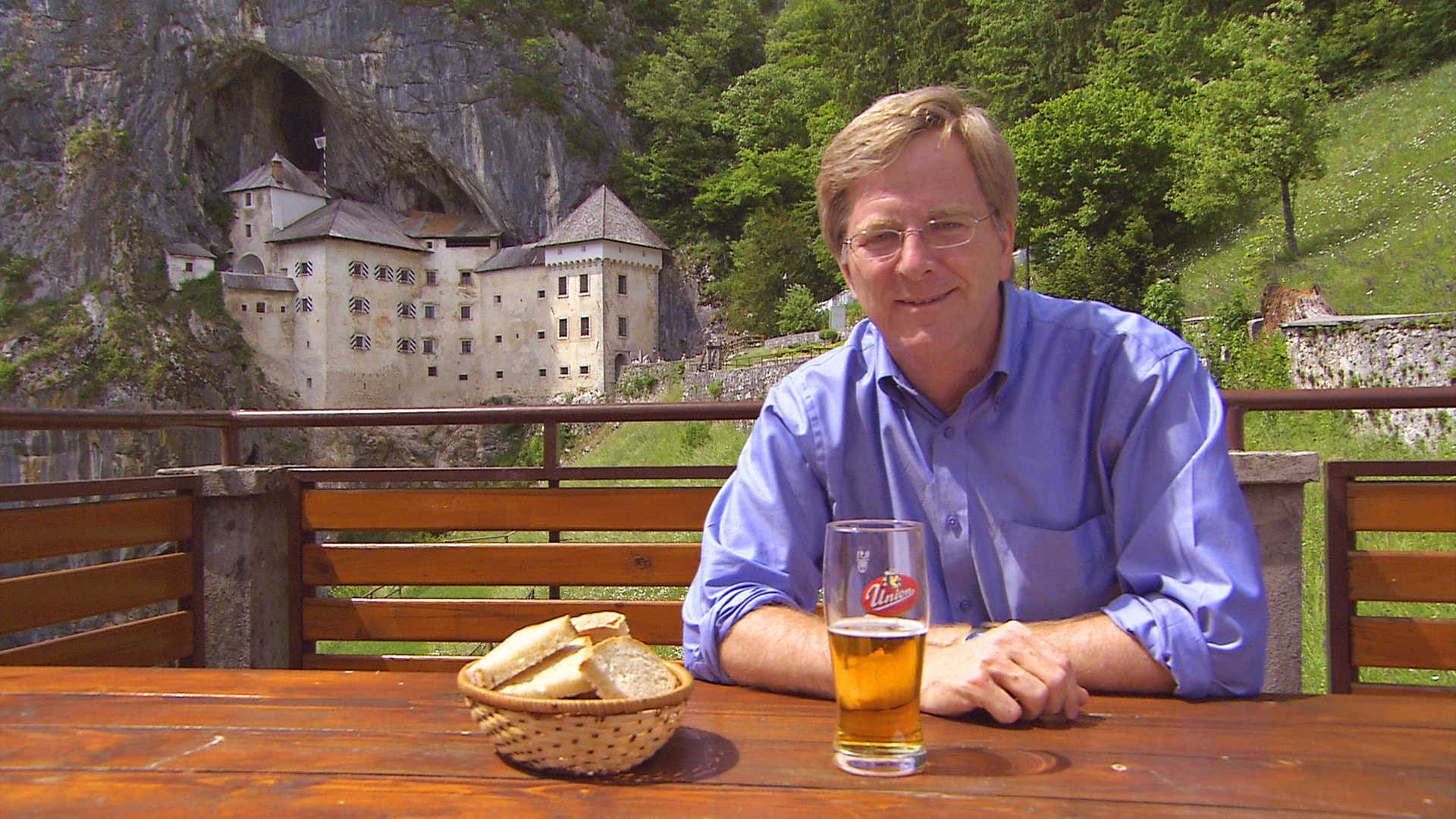 RICK STEVES talks BEST OF EUROPE and encourages Americans to travel across the pond and create life-changing memories!
For over 30 years, acclaimed travel expert Rick Steves has been teaching people how to travel. Through his best-selling guidebooks, his popular PBS television series, his weekly radio show, and his syndicated newspaper column, he has helped millions of people with the logistics of finding the right hotel, avoiding long lines, sampling the best local delicacies, and catching the train on time.
Always looking for something new to share with his readers and viewers, Steves has spent 100 days a year in Europe since 1973, finding the best sights, eats and accommodations for travelers. As always, you can count on Rick Steves to tell you what you need to know to experience the Best of Europe. In this newest guide, Rick Steves Best of Europe, Rick covers the best of England, France, Germany, England, Italy, the Netherlands, Spain, and Switzerland.
ABOUT RICK:
Since 1973, Rick Steves has spent about four months a year exploring Europe. His mission: to empower Americans to have European trips that are fun, affordable, and culturally broadening. Rick produces a bestselling guidebook series, a public television series, and a public radio show, and organizes small-group tours that take over 20,000 travelers to Europe annually. When not on the road, Rick is active in his church and with advocacy groups focused on economic justice, drug policy reform, and ending hunger. Find out more about Rick at www.ricksteves.com and on Facebook.
WWW.RICKSTEVES.COM
BROOKE PARKHURST- ENTERTAINING EXPERT AND COOKBOOK AUTHOR - EASY WEEKDAY MEALS
EASY WEEKDAY MEALS - ENTERTAINING AND LIFESTYLE EXPERT SHARES HER TOP TIPS
Don't have an hour to spend slicing, dicing, and simmering dinner over the stove? Who does! Preparing dinner for you and your family during the week can be difficult even in the best of times. Making weeknight meals easier, without giving up any flavors is every busy mom's dream.
On, Wednesday, March 22nd, entertaining experts and cookbook author, Brooke Parkhurst will be available to share her quick and easy recipes for busy weeknights. Her tips and recipes will not only reinvigorate your Monday-through-Friday meal rotation but free up some time to spend outside the kitchen and with those who matter to you most.
SOME OF BROOKE'S TIPS WILL INCLUDE:
Shopping tips to help you prep for the week
Simple recipes that are sure to save you time in the kitchen without sacrificing flavor
And more!
ABOUT BROOKE:
Brooke is a mother, writer and cook. Tying the knot with her husband James rocked her world and gave her the most delicious morsel of all- daughter, Parker Lee. With their daughter and debut cookbook, Just Married & Cooking, out in the world, Brooke developed into a culinary, entertaining and wine expert with recurring appearances on and writing gigs for: NBC Today Show; CBS New York, The Couch; Fox, Fox & Friends, People.com, Redbook.com and WomensDay.com But that's no surprise because writing and cooking (and cheese) have always been central to Brooke's life. Her debut novel with recipes, Belle in the Big Apple features a small town Southern girl who moves to New York City in search of a career—and a good meal. Brooke penned the online food column, Full Plate, (think Carrie Bradshaw-cum-June Cleaver) for the New York Daily News and hosted the ABC digital food series, Eat & Greet. She also served as the lifestyle/cooking correspondent for Conde Nast's debut web network. Together, James and Brooke are the voice of young couples and families looking for answers to the nightly cooking challenge. They work with everyone from corporate clients, to neighborhood friends to the new couples they meet every week during their Date Night Couples Cooking classes at the Institute of Culinary Education. They'd love to cook with you and make your life a little more delicious.
BETTERSTUFFFORLIFE.COM