EMMA SWAIN - CEO, ST. SUPERY - TALKS ABOUT ARTS IN APRIL, A FULL MONTH LONG EVENT THROUGHOUT NAPA VALLEY AND HOW THEY'RE PARTICIPATING: ST. SUPÉRY ESTATE VINEYARDS AND WINERY PRESENTS: THE ART OF CHEESE
St. Supéry Estate Vineyards and Winery is a 100% Estate Grown, Napa Valley sustainably farmed winery. We are located in the renowned Rutherford growing region in the heart of Napa Valley. Our vineyards and winery are certified Napa Green. We are proud to be recognized for our exceptional Sauvignon Blanc, Cabernet Sauvignon and estate red and white blends. All of our wines are estate grown, produced and bottled.
VISIT THE WINERY
Visit St. Supéry Estate Vineyards and Winery and enjoy our Napa Valley estate wines, Interactive Wine Experiences, learn about our sustainable farming practices and stroll through our fine art gallery. Open by appointment 10 a.m. to 5 p.m., except on a few major holidays.
OUR NAPA VALLEY WINE
St. Supéry Estate's wines are 100% estate from grape to bottle. We have complete control over how our grapes are grown and how our wine is made from crush through bottling. We strive to keep our land pristine and our wines at the highest quality and are proud to have both our land and winery certified Napa Green.
SINGLE VINEYARD VARIETALS
All of St. Supéry Estate's single vineyard wines are sourced from two unique properties in Napa Valley. These exceptional wines celebrate the extraordinary characteristics of the Dollarhide and Rutherford estates. From our Dollarhide Estate Vineyard, we offer Sauvignon Blanc, Cabernet Sauvignon and other varietals. From our Rutherford Estate Vineyard, we offer Cabernet Sauvignon, Merlot and Cabernet Franc.
ABOUT EMMA
Emma Swain is the CEO of St Supéry Estate Vineyards & Winery. She received her Bachelor of Science in Agriculture and Managerial Economics from the University of California, Davis and is a Certified Public Accountant. Emma has worked in the wine industry for more than 20 years. She began her career with Niebaum-Coppola Winery and served as the Chief Operating Officer at Sebastiani Vineyards prior to joining St. Supéry Estate. Emma currently serves as the Board Chair of the Napa Valley Vintners, as well as serving on multiple sub-committees. Emma also volunteers locally with a number of environmental, educational and health-based charities. She is an avid runner and has several half marathons under her belt of accomplishments.
WWW.STSUPERY.COM
RESTAURATEUR AND JAMES BEARD AWARD WINNER SAM FOX - TALKS ABOUT THE FUTURE OF HEALTHY EATING AND WHAT TRENDS TO LOOK OUT FOR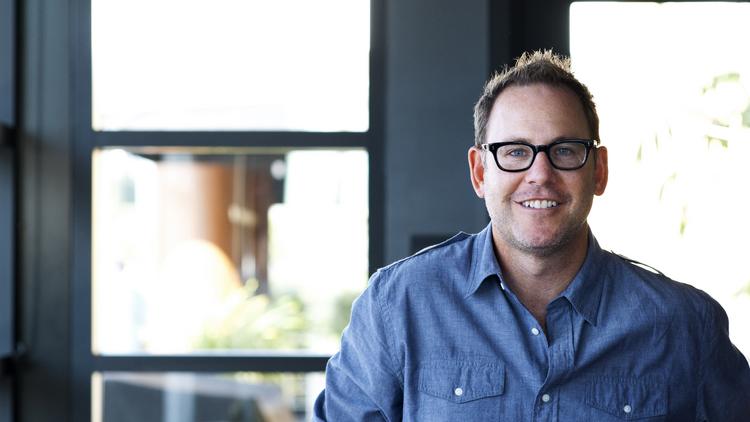 SAM IS THE CEO AND FOUNDER OF FOX RESTAURANT CONCEPTS
Sam Fox just received his NINTH JAMES BEARD AWARD nomination. With more than 50 restaurants across the nation, Sam is one of the most successful restaurateurs in the county. He's earned a reputation as a trend-spotter and one of the most intuitive minds in the industry (he was the first to put kale salad on a menu!). His celebrity fan-base includes Drake, Gwyneth Paltrow and Chris Hemsworth.
ABOUT FOX RESTAURANT CONCEPTS
Fox Restaurant Concepts is a company inspired by remarkable dining experiences.
Given the freedom to dream up the best in innovative food, drinks, service, ambiance and architecture, the Fox Restaurant Concepts team has found profound success in developing restaurants that our customers and our community have wholeheartedly embraced. From our beginnings as a single restaurant in Tucson in 1998, as with every new restaurant concept, we are looking to make a connection. We want you to love our restaurants. With 15 concepts and over 50 locations, we invite you to get to know the many personalities of Fox Restaurant Concepts.
ABOUT ONE OF THE CONCEPTS: TRUE FOOD KITCHEN
Welcome to True Food Kitchen – a health-driven, seasonal restaurant merging nutrient-rich ingredients with a flavor-forward menu that rotates regularly to let guests experience great-tasting ingredients at the peak of their freshness. Our open kitchen brings guests closer to our culinary craft while showcasing that there's nothing secret about the way we prepare our dishes. Dishes like our signature Spaghetti Squash Casserole, Inside Out Quinoa Burger, Scottish Steelhead, flavorful and healthful bowls, pizzas and antioxidant-packed desserts. Our scratch bar is brimming with a selection of wine, local beers and seasonal cocktails made using fresh-pressed fruit and vegetable juices paired with organic spirits.
At True Food Kitchen, we cater to nearly every food preference with a variety of gluten-free, naturally organic, vegetarian and vegan offerings. This commitment to quality and creativity ensures a menu that encourages exploration all throughout the year. We believe that living well isn't just about eating the right food, but about sharing it with the right people. At our restaurants, guests are presented with the opportunity to enjoy meals without compromise. To be true to what matters most – not to anyone else but ourselves. True Food Kitchen is based on the idea that food should make you feel better – not worse – and that you shouldn't have to sacrifice taste to live a healthier lifestyle. Every meal we serve is prepared to that standard.
WWW.TRUEFOODKITCHEN.COM
STEVE EVANS – THE MOVIE GUY
GREAT MOVIES OPENING THIS WEEKEND AND BOX OFFICE PREDICTIONS AND HOPES. FIND OUT WHAT MOVIES ARE WORTH YOUR HARD EARNED MONEY. GET SET FOR THE WEEKEND.