JUDY GROVERMAN WALKER - FESTIVAL DIRECTOR, 11TH ANNUAL CALIFORNIA ARTISAN CHEESE FESTIVAL!
THE CALIFORNIA ARTISAN CHEESE FESTIVAL
CELEBRATES 11th ANNIVERSARY AT LOCAL FARMS, CREAMERIES AND TASTING ROOMS AROUND NORTHERN CALIFORNIA
Tickets now on sale for the weekend's wide range of cheese-centric events, March 24-26, 2017, featuring intimate Artisan Producer Tours, Educational Seminars, and Friday night's Ultimate Best Bite Competition
Tickets are now on sale for California's premier cheese event, the California Artisan Cheese Festival, March 24-26, 2017. This year's weekend-long Festival will take place in and around the Sheraton Sonoma County in Petaluma, as well as various local farms, restaurants, creameries and tasting rooms of local artisan producers. The Festival brings together artisan cheesemakers, farmers, educators, authors, chefs, brewers, and winemakers from all over California for three days of cheese tasting, education and celebration.
Many new cheese-centric elements are being introduced this year, from Friday night's Ultimate Best Bite competition featuring local cheesemongers, chefs and cheesemakers; to a new crop of educational hands-on Saturday Seminars featuring topics such as Cheese & Chocolate and Mighty Morphing Milk; to Saturday night's Wine and Dine Cheesemaker Dinners and a Cheese & Cocktail Celebration. Check out all the details online:
WWW.ARTISANCHEESEFESTIVAL.COM
ANDREAS NIETO - DIRECTOR OF FOOD & BEVERAGE, THE WESTIN BONAVENTURE HOTEL & SUITES CHATS ABOUT THEIR VALENTINE'S DAY PROMOTIONS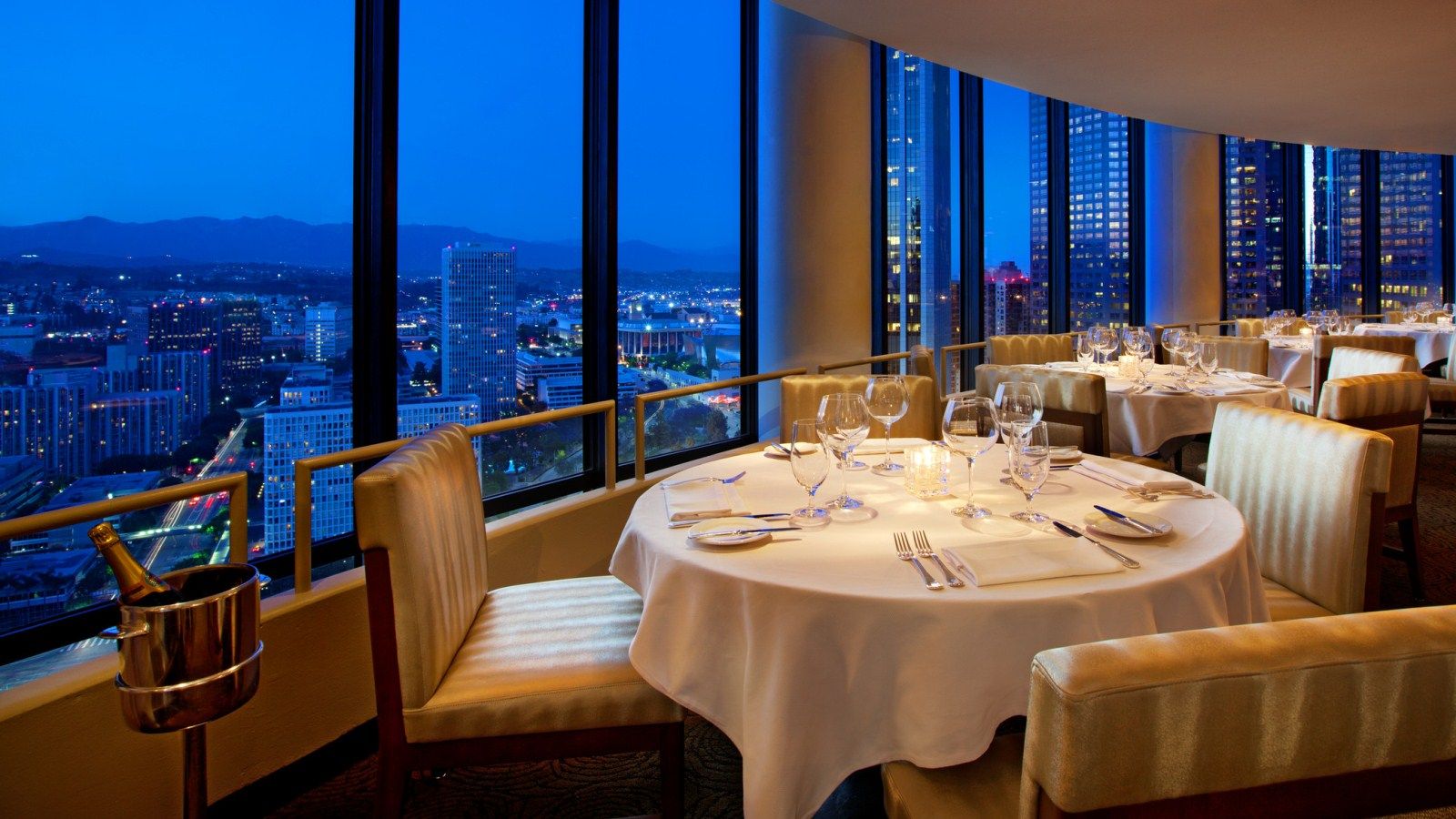 The Most Famous Downtown Los Angeles Hotel - Elegantly presiding over the City of Angels, The Westin Bonaventure Hotel & Suites provides the ultimate urban oasis in the heart of the business district. An international symbol that has come to represent the beauty and sophistication of the city itself, this famous Westin Los Angeles hotel is one of the most photographed destinations in the world. Stroll through our atrium lobby, and you'll immediately see why. Enjoy spectacular skyline views, access to over 40 specialty boutiques and restaurants, and unparalleled meeting facilities. Discover LA's largest convention hotel - widely regarded as a "City-within-a City" - sure to surpass all expectations. A landmark attraction in its own right, this unique name in downtown Los Angeles hotels beckons you with an exceptional setting.
LA PRIME - Savor The Views & Cuisine At Our Downtown Los Angeles Steak Restaurant
Located on the 35th floor of the Westin Bonaventure Hotel and Suites our award winning restaurant invites you to experience a culinary adventure in a relaxed atmosphere of refined service. LA Prime, known for its innovative and edgy cuisine offers prime beef steaks, both wet and dry aged, beautiful lamb and veal chops, fresh fish and shellfish enhanced with local produce and an award winning wine cellar, provides the ultimate in dining. Executive Chef Andreas Nieto has created a masterful menu utilizing only fresh ingredients in combination with an artist eye to please your palate. As you dine a million lights will stretch out at your feet or wink at you from the sky as you sit back, relax and enjoy all that downtown Los Angeles has to offer.
WESTIN.COM/BONAVENTURE