LARRY LIPSON – AFFORDABLE WINE REPORT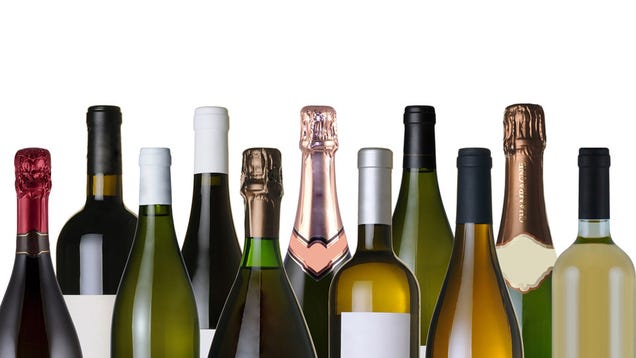 For fifty years Larry Lipson was the food critic for the Los Angeles Daily News and now reports from Florida weekly with his thoughts and favorite picks for Food & Wine. His lovely Wife Lillian is also on hand at the Lipson Institute for advanced wine studies.
RN AND HEALTH EXPERT, LINDA CIAMPA - WHAT TO KEEP AND WHAT TO TOSS IN YOUR FAMILY'S MEDICINE CABINET
GIVE YOUR MEDICINE CABINET A WINTER MAKEOVER
RN AND HEALTH EXPERT SHARES TIPS FOR WHAT TO KEEP AND WHAT TO TOSS IN YOUR FAMILY'S MEDICINE CABINET
You stock your kitchen's pantry shelves with quality food. Why would you skimp on the shelves of your bathroom cabinet? With cold and flu season upon us, it's a great time to purge the medicine cabinet. Better to shop and prepare now than scramble when you are sick. Clean out clutter, get rid of anything that's expired or you aren't using, and stock up on the staples. A fresh start can make all the difference.
Well-known RN and health expert, Linda Ciampa has been helping families stay healthy for over a decade. On Wednesday, January 18th, Linda will be available for live interviews to share her best tips for preparing your medicine cabinet for the colder weather. She will also provide viewers with an easy-to-use option for keeping track of your family's medical and fitness information.
MORE ABOUT LINDA CIAMPA:
Linda Ciampa is an award-winning journalist with a wide range of experience in all formats of media. She is also a practicing registered nurse with specialties in pediatrics, maternity and surgery. Born near Boston, Massachusetts, Ciampa began her television career as a reporter in Sioux City, Iowa. There she covered the Iowa presidential caucuses and later New Hampshire Presidential Primaries. Ciampa worked as a local news reporter, writer and producer at several stations before joining Cable News Network in 1992. During her 17 years at CNN, Ciampa worked as a writer, producer and correspondent for both the nutrition and medical units. She produced and reported breaking news for CNN, CNN Headline News, CNN Radio and CNN.com. In 2001, Ciampa received her nursing degree and an academic excellence award from Georgia Perimeter College while still a CNN correspondent. That year, Ciampa began part-time work as a pediatric nurse at Children's Healthcare of Atlanta. Currently, she works at the maternity unit at Milford Regional20Medical Center in Massachusetts. In 2002, Ciampa produced Healthy Choices, Healthy Children for the Centers for Disease Control and Prevention. The 20-minute video and supporting tip sheet is designed for pediatric medical offices to help change eating and activity patterns of children.She also produced award-winning broadcast series, including Wake Up America and How Safe is Our Food? Ciampa has interviewed top nutrition and medical experts. Additionally, she wrote health segments for Ladies Home Journal and appeared on the award-winning weekly nutrition program, On The Menu. V Ciampa continues as a contributor to CNN's Accent Health and also serves as Health Editor for Travelgirl Magazine. She is also a media spokesperson for Plus Media of New York and for DS Waters of Atlanta. In her role as spokesperson, Ciampa participates in road tours, satellite media tours and video news releases. Ciampa holds a B.A. in Economics from Tufts University, an M.S. in broadcast journalism from Boston University and an A.S. in Nursing from Georgia Perimeter College. She participated in a fellowship for biomedical research at the Case Western School of Medicine in 1997. She lives near Boston, Massachusetts, with her husband Jim Morelli and son Will.