BEN LYONS - MOVIE & HOME ENTERTAINMENT EXPERT
GREAT MOVIES & TV SHOWS TO WATCH OVER THE THANKSGIVING HOLIDAY
Black Friday Perfect Time to Start Looking for Deals on 4K TV's
Ben Lyons is a Television, Radio, and Online host and producer who covers pop culture like nobody else. Each month with his DEN (Digital Entertainment News) segment, Ben highlights the latest 4K/Blu-ray and Digital HD releases and the best ways to watch them.
Ben's next DEN segment is Tuesday, November 22nd, and he will highlight some great movie and television titles avaiable on 4K/Blu-ray and Digital that you can watch with over the Thanksgiving Holiday. Ben will also discuss other recent releases, the best ways to watch them, and discuss getting a start on your holiday shopping on Black Friday, a great time to find deals on new 4K TV's.
Ben Lyons is the lead host of IMDb's Golden Globes and Academy Awards coverage. Over the years Ben has worked as the film correspondent for E!, EXTRA, Oscar.com, and Yahoo!, covering every major awards show and film release. He can be heard on ESPN radio in Los Angeles and is the chief correspondent and "voice of the fans" at Derek Jeter's theplayerstribune.com. Ben is the Executive producer of the film Spaceman starring Josh Duhamel. Born and raised in New York City, Ben is the grandson of legendary New York Post columnist Leonard Lyons, and is the son of film and theater critic Jeffrey Lyons. The Lyons family has been covering pop culture in American media for more than 80 years.
MARIA RODALE – AUTHOR, SCRATCH: HOME COOKING FOR EVERYONE MADE SIMPLE, FUN, AND TOTALLY DELICIOUS
THIS THANKSGIVING, COOK & EAT DELICIOUS REAL FOOD THAT SHOWCASES NATURE'S BOUNTY
SCRATCH: Home Cooking for Everyone Made Simple, Fun, and Totally Delicious
Before "natural" became a marketing buzz word and organic gummy bears became "a thing," the Rodale family was championing the importance of organic and real food. Maria Rodale, CEO and Chairman of Rodale Inc. and granddaughter of company founder, JI Rodale, has been committed to upholding the mission her grandfather embarked on more than 80 years ago—both professionally and personally.
In her first cookbook, SCRATCH: Home Cooking for Everyone Made Simple, Fun, and Totally Delicious, Maria shares the recipes and remembrances that shaped her life. She recounts her childhood living on America's first official organic farm and growing up in a family business that publishes books and magazines about healthy food, fitness, organic gardening and farming (at the time they were pretty much the only ones doing it). Maria also shares numerous memories of the colorful cast of characters who came to influence her home cooking.
From a young age, Maria found herself drawn to the kitchen and quickly learned that "a good meal unites people." Maria's food is a culmination of influences—her farm-to-table roots and Pennsylvania Dutch Heritage; her travels around the world; and the Italian-American family she married into.
SCRATCH is a return to basics: eating and cooking delicious real food that showcases nature's bounty—it shows how we can get back what's been lost and nourish our souls in the process.
WWW.MARIARODALE.COM
STEVE ROGERS - YOUNTVILLE TOWN MANAGER - YOUNTVILLE FESTIVAL OF LIGHTS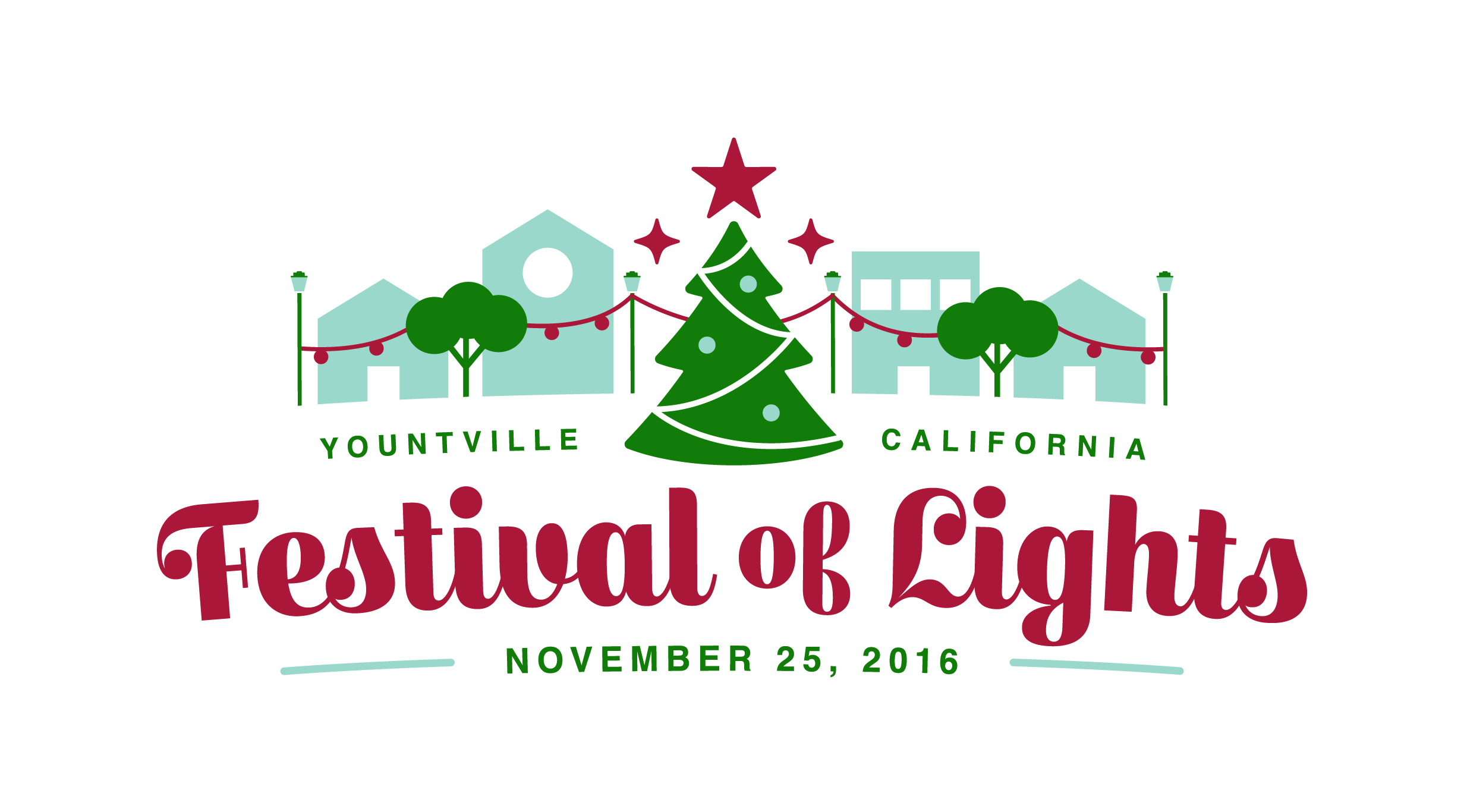 ABOUT YOUNTVILLE
Nestled in the heart of the Napa Valley among vineyards between the Mayacamas Mountains and the Napa River, the Town of Yountville, in Northern California is a community that cares about its citizens, businesses and visitors. Yountville offers a variety of well maintained neighborhood parks that include outdoor recreational amenities including bocce, volleyball, tennis, basketball courts, children's play equipment and reservable picnic areas. Yountville is a great place to eat and shop, and it is host to a variety of exciting events throughout the year. You'll find the Napa Valley Museum and Lincoln Theater; there is lots of history to learn about if you take the walking tour of hospital buildings and landmarks, or just relax on the outdoor patio of one of many great restaurants and watch brightly-colored hot air balloons take flight.
YOUNTVILLE FESTIVAL OF LIGHTS
November 25, 2016
3:00 pm - 6:00 pm
Yountville Community Center
6516 Washington St. Yountville, CA 94599
Food & Wine Tasting and Family Fun to Jumpstart Holiday Cheer in Napa Valley
Kick off the holiday season in the Napa Valley town of Yountville. Celebrating its 28th annual Festival of Lights, Yountville invites friends, families, neighbors and visitors to gather in the heart of Napa Valley for a feel-good family event. The entire town will be twinkling with merriment to rival any Dickens fantasy – a welcome diversion from Black Friday madness.
WWW.YOUNTVILLE.COM
TOWNOFYOUNTVILLE.COM
"CELEBRITY VET" DR. JEFF WERBER GIVES TIPS TO ENSURE YOUR FURRY FRIENDS HAVE A HAPPY & HEALTHY HOLIDAY SEASON
The holidays are just around the corner, and people all across America are gearing up for their seasonal celebrations. For many people that means including their dogs in the the festivities. Join celebrity vet Dr. Jeff Werber for advice on how to establish healthy eating and exercising habits for your four-legged friends during the holiday season.
For more than 30 years, veterinarian and pet parenting specialist Dr. Jeff Werber, A.K.A. "Doc Hollywood," has been caring for the pets of some of Hollywood's biggest stars.