BEN LYONS - MOVIE & HOME ENTERTAINMENT EXPERT
GREAT MOVIES & TV SHOWS TO WATCH OVER THE THANKSGIVING HOLIDAY
Black Friday Perfect Time to Start Looking for Deals on 4K TV's
Ben Lyons is a Television, Radio, and Online host and producer who covers pop culture like nobody else. Each month with his DEN (Digital Entertainment News) segment, Ben highlights the latest 4K/Blu-ray and Digital HD releases and the best ways to watch them.
Ben's next DEN segment is Tuesday, November 22nd, and he will highlight some great movie and television titles avaiable on 4K/Blu-ray and Digital that you can watch with over the Thanksgiving Holiday. Ben will also discuss other recent releases, the best ways to watch them, and discuss getting a start on your holiday shopping on Black Friday, a great time to find deals on new 4K TV's.
Ben Lyons is the lead host of IMDb's Golden Globes and Academy Awards coverage. Over the years Ben has worked as the film correspondent for E!, EXTRA, Oscar.com, and Yahoo!, covering every major awards show and film release. He can be heard on ESPN radio in Los Angeles and is the chief correspondent and "voice of the fans" at Derek Jeter's theplayerstribune.com. Ben is the Executive producer of the film Spaceman starring Josh Duhamel. Born and raised in New York City, Ben is the grandson of legendary New York Post columnist Leonard Lyons, and is the son of film and theater critic Jeffrey Lyons. The Lyons family has been covering pop culture in American media for more than 80 years.
STEVE ROGERS - YOUNTVILLE TOWN MANAGER - YOUNTVILLE FESTIVAL OF LIGHTS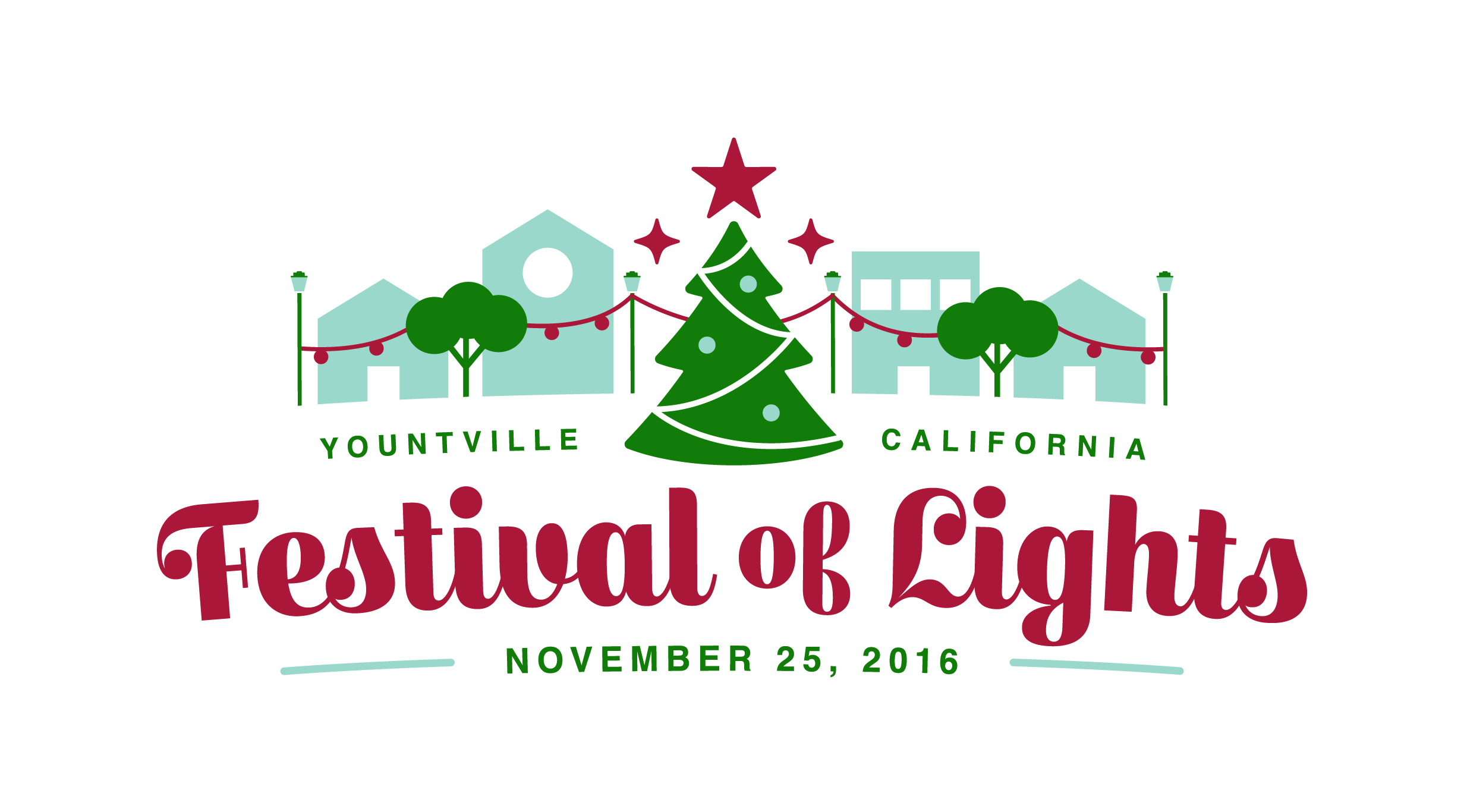 ABOUT YOUNTVILLE
Nestled in the heart of the Napa Valley among vineyards between the Mayacamas Mountains and the Napa River, the Town of Yountville, in Northern California is a community that cares about its citizens, businesses and visitors. Yountville offers a variety of well maintained neighborhood parks that include outdoor recreational amenities including bocce, volleyball, tennis, basketball courts, children's play equipment and reservable picnic areas. Yountville is a great place to eat and shop, and it is host to a variety of exciting events throughout the year. You'll find the Napa Valley Museum and Lincoln Theater; there is lots of history to learn about if you take the walking tour of hospital buildings and landmarks, or just relax on the outdoor patio of one of many great restaurants and watch brightly-colored hot air balloons take flight.
YOUNTVILLE FESTIVAL OF LIGHTS
November 25, 2016
3:00 pm - 6:00 pm
Yountville Community Center
6516 Washington St. Yountville, CA 94599
Food & Wine Tasting and Family Fun to Jumpstart Holiday Cheer in Napa Valley
Kick off the holiday season in the Napa Valley town of Yountville. Celebrating its 28th annual Festival of Lights, Yountville invites friends, families, neighbors and visitors to gather in the heart of Napa Valley for a feel-good family event. The entire town will be twinkling with merriment to rival any Dickens fantasy – a welcome diversion from Black Friday madness.
WWW.YOUNTVILLE.COM
TOWNOFYOUNTVILLE.COM
VICTORIA BORTON - VICE PRESIDENT FOR LIFESTYLE PRODUCTS AND SERVICES AT AARP SERVICES - LEARN THE SECRETS FOR HAVING A STRESS-FREE, HAPPY HOLIDAY
TIMELY HOLIDAY HACKS FOR A STRESS-FREE SEASON
Tips & Tricks for Enjoying Family Time from tm, Vice President for Lifestyle Products and Services at AARP Services, Inc
The holiday season is a special time of year when friends and family come together. It's when you might host the big holiday feast or sneak downstairs when the grandkids are asleep to set the gifts around the holiday tree. Then, you can watch their eyes light up the next morning as they rip open their gifts with a fervor that makes you nostalgic for your childhood. Of course, with all of the holiday hustle and bustle the holidays can also be a very stressful time of year.
Victoria Borton, Vice President for Lifestyle Products and Services at AARP Services, Inc, is here to share some simple, but effective, holiday life hacks to help people avoid some of the stress and enjoy themselves. Borton will share some timely strategies and techniques to help people manage their holiday activities in more efficient ways. This is the true definition of a life hack! She'll also explain how AARP Member Advantages can help, with a website that surrounds members with time-and money-saving deals, along with holiday tips and tricks that can ultimately take the stress out of the holidays. Victoria's goal is to provide super suggestions that will allow people to focus on what really matters and "Holiday Happy".
SOME HELPFUL HACKS THAT VICTORIA WILL SHARE INCLUDE:
SHOPPING GAMEPLAN – Smart ways to make shopping fun and stress-free
MEANINGFUL MOMENTS – Super suggestions for prioritizing family time
MEMBER ADVANTAGES – Time and money-saving deals and a special website from AARP Services, Inc. to produce happy holidays
WWW.AARPADVANTAGES.COM