WENDY BRANNEN - NEW EXECUTIVE DIRECTOR, LODI WINEGRAPE COMMISSION
LODI WINEGRAPE COMMISSION ANNOUNCES NEW EXECUTIVE DIRECTOR
The Lodi Winegrape Commission, which represents more than 750 winegrape growers and 85 wineries in the Lodi American Viticulture Area (AVA), has recently announced the appointment of Wendy Brannen as Executive Director. Brannen will assume her new role on October 24, 2016.
The Lodi AVA, comprised of 110,000 acres, is farmed by many growers whose families have produced grapes for a century or more. "When I met this group, I was instantly confident that I wanted to work for them. The Commission has a solid team already doing great things and a brand with infinite potential for growth," says Brannen.
In her position at the Lodi Winegrape Commission, Brannen will oversee the Commission's marketing, public relations, strategic planning, and regional branding efforts, as well as grower relations. She will lead the Winegrape Commission team of 15, under the direction of the board of directors, and will be the primary spokesperson for the Lodi wine industry. The region's annual yield of nearly 671,000 tons of grapes in 2015 was valued at $413 million and comprised 18% of California's total winegrape production.
Brannen has more than a decade of diverse experience in the agriculture sector. She joins the Commission from the U.S. Apple Association, where she serves as the Director of Consumer Health and Public Relations, promoting consumption of U.S. apples and apple products. She has a history there of initiating successful national marketing programs that showcase grower members. Her popular campaigns have consistently earned national recognition, such as the "Apples for Life" media tour, named National Awards Winner in 2015 by the National Agri-Marketing Association (NAMA).
Brannen previously served as Executive Director of the Vidalia® Onion Committee for eight years. There, her innovative efforts led to a unique marketing campaign for Vidalia® Onions, creating a DreamWorks Animation® partnership aptly titled "Ogres & Onions." The campaign linked Vidalias to the beloved Shrek character and his affinity for onions and their many layers, resulting in skyrocketing national coverage of the Vidalia® brand and increased consumption among kids, reaching a new target demographic.
To the Lodi Winegrape Commission, Brannen will bring a fresh perspective and an innovative mind that specializes in brand strategy, consumer promotions, advertising, public relations, digital and social media strategy, marketing partnerships and more. Leading one of the highest-planted acreages of any AVA, Brannen will oversee the Commission's annual budget to market the Lodi region, facilitate grower education, viticultural research, and expand awareness of the sustainable farming practices of the Lodi Rules™ – a third-party-certified sustainable winegrowing program started by the Winegrape Commission in 2005.
Brannen is an active member of the International Foodservice Editorial Council (IFEC) Board of Directors, currently serves on the Communications Committee for and has served on the Board of Directors of the Alliance for Food & Farming (AFF), and the University of Georgia (UGA) Alumni Association Board of Directors—her alma mater. She is a member of Women Chefs & Restaurateurs, United Fresh Produce Association, Public Relations Society of America, International Association of Culinary Professionals, and the Produce Marketing Association.
Brannen replaces Camron King, who left in May to be the President of the National Grape and Wine Initiative.
ABOUT THE LODI WINEGRAPE COMMISSION
The Lodi Winegrape Commission, established in 1991, strives to serve the common interests of all Lodi Crush District 11 winegrape producers and to enhance the profitability of winegrape production through promotion, research and education. The Lodi Winegrape Commission represents 750 winegrowers farming nearly 110,000 acres of winegrapes and 85 wineries.
Located south of Sacramento, west of the Sierra Nevada, and east of San Francisco, the Lodi wine region features a classic Mediterranean climate. A major winegrape growing region since the 1850s, Lodi is home to more than 85 wineries, many of which have garnered major awards at domestic and international wine competitions. Most notably, Lodi was recently named "2015 Wine Region of the Year" by Wine Enthusiast magazine, one of the wine world's premier wine publications.
Lodi is also a leader when it comes to sustainable viticulture. The Lodi Winegrape Commission created Lodi Rules™, California's first third-party-certified sustainable winegrowing program, which recently won Gov. Brown's annual Governor's Environmental and Economic Leadership Award (GEELA) – the highest environmental award in the state of California – for its mission to address major environmental, economic and social challenges facing California's agricultural industry. With more than 100 varieties currently being cultivated, Lodi offers a diverse array of wines, from its renowned Zinfandel to Cabernet Sauvignon, Petite Sirah, Chardonnay, Albariño, and Tempranillo, and many others. For more information about the Lodi wine region, visit www.lodiwine.com and www.lodigrowers.com.
WWW.LODIWINE.COM
WWW.LODIGROWERS.COM
LORIE MARRERO - PROFESSIONAL ORGANIZER AND AUTHOR OF "THE CLUTTER DIET" GETS US READY FOR THE HOLIDAYS
GETTING READY FOR THE HOLIDAYS
During what is supposed to be the most wonderful time of the year, we experience a lot of stress hauling decorations down from the attic and pondering the long list of gifts to buy. Whether you're looking for new things or want to make sure everything you already have is working we've got some tips for you. Joining us from New York to help us get organized is Lorie Marrero, professional organizer and author of the "The Clutter Diet."
ABOUT THE CLUTTER DIET:
Now a Wall Street Journal bestselling ebook!
Get your house in shape! Applying just an ounce of the advice in this practical guide saves you enough time and money to pay for itself. You will learn:
•
The actual scientific law of nature that helps you get organized
•
The cure for procrastination
•
Ten types of High Calorie Clutter to avoid
•
Where to start and how to tackle your projects
•
How to successfully add new habits into your life
ABOUT LORIE:
Lorie Marrero is a professional organizer and author of "The Clutter Diet," The Skinny on Organizing Your Home and Taking Control of Your Life." Lorie Marrero is a Wall Street Journal bestselling author, creator of ClutterDiet.com, national spokesperson for Goodwill, and Contributing Editor for Woman's Day magazine. She has also served as a spokesperson or media partner for many companies such as Staples, Microsoft, Brother, Rubbermaid, and ClosetMaid.. She's a recipient of the NAPO Philanthropy Award- Los Angeles 2011, and the Goodwill National Volunteer Leader of the Year 2015. Lorie lives in Austin, Texas.
WWW.LORIEMARRERO.COM
MATT CHAIKEN – CO-FOUNDER & COO, BLINK HEALTH & DR. JEN WOLFE – HOW WE CAN SAVE MONEY ON PRESCRIPTION MEDICATIONS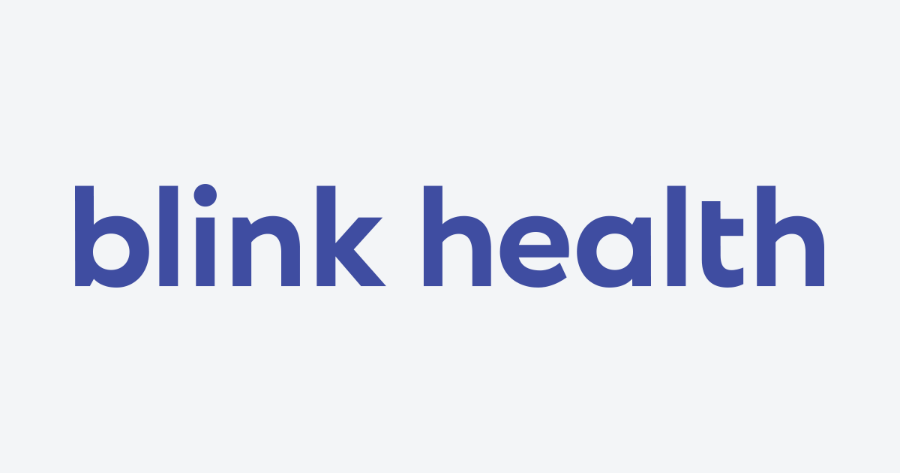 WHAT IF BUYING EVERYTHING WERE AS EASY AND INEXPENSIVE AS BUYING A BOOK ON AMAZON?
Consumers consistently say that the health issue they care about the most (according to Kaiser, CDC) is the high prices they pay for their prescription medications. Each year 50 million consumers leave a prescription at the pharmacy due to its cost. Consumer Reports found that a third of people don't take their medications because they can't afford them. Rising drug prices effect everyone who is entering Open Enrollment this November, and especially everyone with Obamacare, where drug copays are forecast to rise the most. Seniors too with Medicare are heavily impacted. And of course, for the 30 million Americans who are uninsured, the high price of prescription drugs can be a matter of life and death.
Matt Chaiken, will discuss Blink Health, where any consumer in America for the first time can check the price of their prescription and purchase it before they get to the pharmacy (most of the most common prescriptions on Blink cost less than $10.00 and hundreds cost less than $5.00). Matt will discuss how his technology platform lets him to negotiate the price of every common generic drug so that purchasing a medication is as inexpensive and easy as buying a book on Amazon.
Matt Chaiken will be joined by Dr. Jen Wolfe, pharmacist, patient advocate and a mom, who is not a paid spokesperson for Blink health but rather a consumer who was stuck paying outrageous drug prices for drugs not covered by her health plan, when she found Blink Health online. Blink makes medications so cheap that thousands of their users don't use their insurance for their maintenance medications anymore--and can choose those health plan for other things, knowing they can use Blink and save hundreds to thousands annually. This is an interview opportunity that can save consumers hundreds, even thousands per year, and Matt can relate many moving stories of users who say their lives were saved when Blink made their lifesaving medications affordable.
WWW.BLINKHEALTH.COM