JULIE WINTERBOTTOM – AUTHOR, FRIGHTLOPEDIA: AN ENCYCLOPEDIA OF EVERYTHING SCARY, CREEPY, AND SPINE-CHILLING, FROM ARACHNIDS TO ZOMBIES
Hold on to your witch's hat! Dust off your Ouija board! And round up your pet komodo dragon! Frightlopeda is a single-volume, go-to compilation of everything scary under the sun—and the full moon…providing a prime source of thrills and chills...
FRIGHTLOPEDIA: An Encyclopedia of Everything Scary, Creepy, and Spine-Chilling, from Arachnids to Zombies
It's time to get scared silly with FRIGHTLOPEDIA: An Encyclopedia of Everything Scary, Creepy, and Spine-Chilling, from Arachnids to Zombies, written by Julie Winterbottom and illustrated by Stefano Tambellini.
From the spooky to the outrageous, FRIGHTLOPEDIA features everything you need to know about ghosts, werewolves, aliens, mummies, and more. Readers will encounter real-life creepy creatures, petrifying plants, and ghostly places they never imagined existed, plus gain practical information like how to say "boo" in 15 languages and escape from quicksand. Not limited to great scary reading, FRIGHTLOPEDIA also includes DIY creepiness like making fake blood, tips for a perfect séance, and how to look like a true zombie.
Whether you are a self-admitted scaredy-cat or the bravest of the brave, FRIGHTLOPEDIA offers thrills and chills for every scare level. With each entry in the book rated from 1 to 3 on a Fright Meter, readers can choose whether they want scary, scarier, or scariest. The perfect companion for Halloween festivities or entertaining at an autumn sleepover, FRIGHTLOPEDIA is prepared to fright and delight—from A to Z.
RESTAURATEUR AND TV SHOW HOST, VIC RALLO - BRINGING BACK SUNDAY DINNERS WITH THE HOST OF "EAT DRINK ITALY" VIC RALLO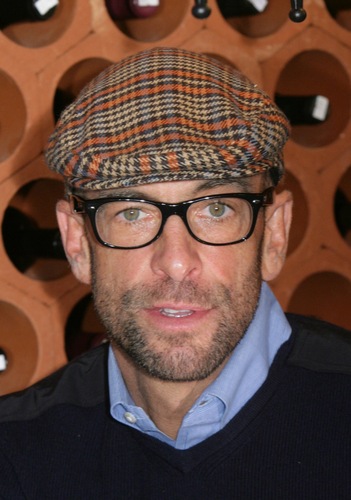 IT'S TIME TO UNPLUG, STOW THE ELECTRONICS, AND SPEND QUALITY FAMILY TIME AROUND THE TABLE!
Traveling through Italy, restaurateur and TV show host, Vic Rallo experiences a household tradition that has all but disappeared here in America, the Family Sunday Dinner. In Italy both young and old gather at the table every week to share family time. Surrounded by great food, they talk, relax and laugh together. Vic would love to bring back this treasured family time, and it starts with simple, delicious dishes that the whole family can prepare and enjoy!
ABOUT CHEF RALLO:
Vic, the host of Eat! Drink! Italy! with Vic Rallo, is a restaurateur, wine critic and TV celebrity. Vic's love of food and wine drove him to change career paths after years as a successful attorney. A devotee of Italian food and culture, he currently owns and operates three successful restaurants in New Jersey. When he's not creating new dishes for his menus, he is often sharing his love of wine. Vic has published two wine books, Napoleon Wasn't Exiled and 21 Wines. He also visits Italy six to eight times per year to find inspiration for his restaurants, and to taste and write about the wines from every region of the country.
SAFETY ENGINEER & ELECTRICAL SAFETY EXPERT GARRETT WAY – WILL PROVIDE AN ACTION PLAN TO HELP PEOPLE SURVIVE A MAJOR STORM EVENT & SAVE LIVES
A TIMELY CHECKLIST ON WHAT TO DO & WHAT NOT TO DO WHEN YOUR ELECTRICITY GOES OUT
ELECTRICAL SAFETY IN THE EYE OF THE STORM
Floods, hurricanes, tornadoes and extreme weather events are getting more frequent. Even small storms and accidents can interrupt the power in your home. In fact, the chances are that every one of your listeners has experienced a power outage at their home during the past six months. What these consumers may not realize, however, is that each outage has potential to be extremely dangerous. A recent example was Hurricane Mathew, which has been blamed for at least 39 deaths across five Southeastern states leaving 650,000 people without electricity.
Next Thursday, October 27th, one of the top electrical safety engineers in the nation will provide timely tips on how to stay safe and survive prolonged power outages. Garett Way, the top safety educator at Schneider Electric, is available to share life-saving information about how to 'safely' assess the damage and look to recover from extreme weather events like Hurricane Mathew. This public service interview will explain what everyone should know before they return to damaged homes and businesses. Way will also tell you listeners how to develop a safety plan to prepared for future disasters and electrical outages. It's very important for home and business owners to know what they need to ensure that their electrical systems are safe. This is critical, because attempting to restore electrical power to water-damaged equipment can be deadly. We hope you'll take advantage of this timely public service interview.
SOME LIFE-SAVING SUGGESTIONS FOR ELECTRICAL SAFETY:
•
Steps for properly turning electricity back on after storms
•
Safety tips and tricks for returning to your home or business after flooding or power outage
•
Caution with electrical outlets and replacing or cleaning equipment
•
Assessing potential causes of smoke or fire
•
Resiliency of the power grid and technologies helping to get power restored faster