AMERICA'S HEALTH & WELLNESS EXPERT FELICIA STOLER - YOUR BRAIN MAY BE MAKING YOU FAT / HOW TO RESET YOUR BRAIN WEIGHT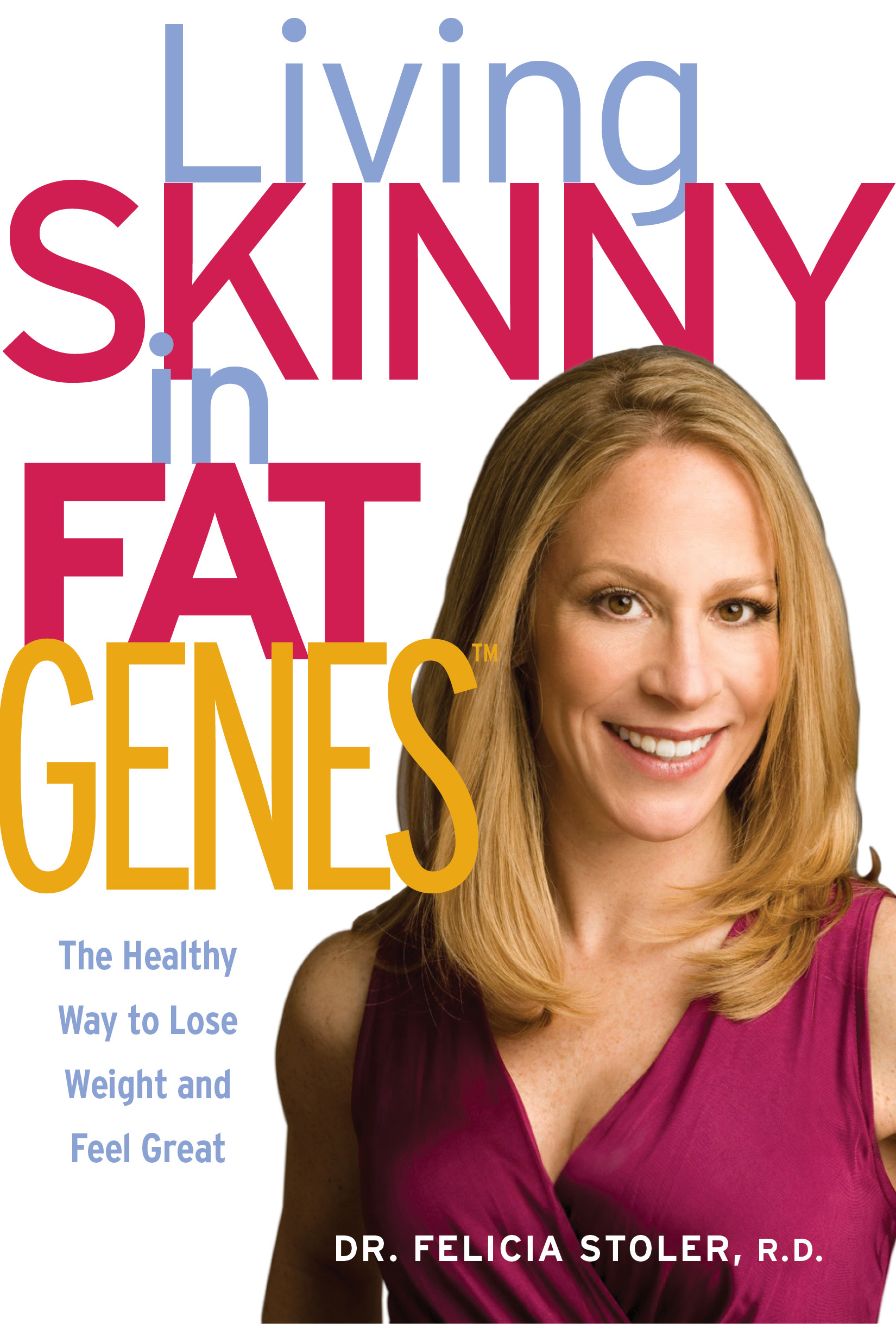 MIND OVER MATTER
Your Brain Weight May Be To Blame For Making You Fat -- Science Shows How You Can Reset It
Chances are you are not lazy, greedy or woefully lacking willpower. Recent research reveals the real reason 41 percent of dieters gain back more weight than they'd lost in five years is due to a power play by the brain. No matter what the scale says your weight is today, what scientists are learning is that the brain also has a set body weight range that it will fiercely defend to avoid the perils of potential imminent starvation. This range varies from person to person but is determined by genes and life experiences.
Felicia Stoler, author of "Living Skinny in Fat Genes" says if your weight has fluctuated through the years, at a higher level than you desire, chances are your brain weight is higher than you imagine. Stoler says dieting can cause your brain weight to rise and it's hard for your body to argue with your brain. She says the best way to reset your brain weight is to stop dieting and eat intuitively by allowing your brain to be your calorie tracker. This means eating only when you are hungry (not starving) and stopping when you are full. Within six to 12 months your ideal body weight should stabilize to your brain's desired range.
Stoler will share with your audience four "mind over matter" tips to help get your brain focus in the right direction such as catering to cravings and swapping bad habits. She will also discuss how big a role your genes play in predetermining your weight. A recent study published in the journal Nature says there are 49 genes that determine abdominal fat, and you can inherit abdominal-fat-risk gene variations from your parents. Stoler will explain how to manually override this predestination of your body type.
ABOUT THE EXPERT
Felicia Stoler, DCN, MS, RDN, FACSM, FAND, know as America's Health & Wellness Expert™ is a registered dietitian nutritionist, exercise physiologist and expert consultant in disease prevention, wellness and healthful living. She earned her Master of Science degree in Applied Physiology and Nutrition from Columbia University and her Doctorate in Clinical Nutrition from Rutgers School of Health Professions. She completed her residencies at Rutgers University Athletics and ABC News Medical Unit. Stoler has served as a part-time lecturer at Rutgers University where she teaches exercise physiology, nutrition and communications courses. Stoler has extensive media experience and hosted the second season of TLC's groundbreaking series, "Honey, We're Killing the Kids!" which targeted unhealthy lifestyles of families, across the country, in an effort to motivate them to make positive changes. She is the author of, "Living Skinny in Fat Genes™: The Healthy Way to Lose Weight and Feel Great" (Pegasus, 2010), featured as a "must have" book in USA Weekend. Stoler authored the American College of Sports Medicine's "Current Comment on Childhood Obesity."
WWW.FELICIASTOLER.COM
BOB GORDON - PROJECT DIRECTOR FOR THE CALIFORNIA LGBT TOBACCO EDUCATION PARTNERSHIP - WHY CALIFORNIA IS LAUNCHING AN IMPORTANT TOBACCO CESSATION CAMPAIGN
WHY CALIFORNIA IS LAUNCHING AN IMPORTANT TOBACCO CESSATION CAMPAIGN
Find out about a Statewide Campaign to get out the FACTS about Smoking & Why One Group of Consumers Smokes at Twice, the Rate of other Californians
October is LGBT History Month. As we reflect and celebrate the advancements in LGBT equality over the years, one organization is mounting a statewide public service health campaign to tackle a serious smoking problem in California. Bob Gordon of the LGBT Tobacco Education Partnership will explain the serious health issues with smoking, and how tobacco companies are targeting specific populations. Learn why the tobacco industry has been targeting the LGBT community for decades, spending millions to infiltrate their daily lives and normalize tobacco use. This timely topic affects more than just the LGBT community. We hope you'll book this timely public service interview.
KEY FACTS ABOUT SMOKING:
Lesbian, gay and bisexual individuals in California are twice as likely to smoke as the straight population in California (27% vs. 13%), according to a report from the California Depart of Public Health
According to the CDC, tobacco kills more people than HIV, car accidents, illegal drugs and suicide combined.
Tobacco use takes the lives of more than 30,000 LGBT people per year, putting more lives at stake than those currently threatened by AIDS in the US.
WHY TOBACCO IS A SERIOUS PROBLEM, ESPECIALLY FOR THE LGBT COMMUNITY:
The LGBT population is particularly vulnerable to menthol products, which pose an even greater health threat than regular cigarettes.
Higher smoking rates expose the LGBT community to more secondhand smoke in social settings like bars and restaurants.
Tobacco is particularly dangerous for transgender women taking estrogen for risk of blood clots, heart conditions and stroke.