MADGE BAIRD - COOKBOOK AUTHOR, HOW D'YA LIKE THEM APPLES
HOW D'YA LIKE THEM APPLES?
Fall weather calls for comfort food, and one of America's favorite comfort foods is apples. There are so many easy and delicious ways to use apples – from savory to sweet. How D'ya Like Them Apples has 75 creative, simple, and delicious ways to make eating apples the highlight of your day.
During the past few years, the number of apples varieties coming from farmers across the country has increased –so people have more than ever to try, and certain varietals work best for specific recipes.
Some examples: Kiku is a new favorite for fresh eating: its flesh is crisp, juicy, and sweet. Gala is still gaining popularity as the go-to for salads and other dishes where they will be used raw. And, the classic Golden Delicious is the best pie-making apple.
We've all been there - sometimes the apples in our pantry or cold storage don't get used up fast enough, and that means it's time for baking a luscious apple dessert or for adding more nutrition to a puréed soup or meat dish by coring and tucking in an apple or two. And if an apple is starting to wither – it's the perfect time to make applesauce!
The yummy, easy-to-make recipes in How D'ya Like Them Apples make apples even more loveable, showing what a versatile, exciting food apples can be. So, how do you like them apples? Get ready to love them.
ABOUT MADGE BAIRD:
Madge Baird is the author of three cookbooks including 101 Things to do with Rotisserie Chicken, 101 Things to do with Apples and How D'Ya Like Them Apples. She is also a seasoned cookbook editor. Madge lives in northern Utah, where she manages a large garden, a small orchard, a flock of laying hens, and several hives of honeybees.
THE FACTS ABOUT IMMIGRATION LAW IN AMERICA WITH CELEBRITY ATTORNEY LISA BLOOM
WHY ALL AMERICANS SHOULD LEARN ABOUT IMMIGRATION LAW
Find Out About a NEW Legal Service Designed to Help People & Employers Learn About their Rights & Status
Immigration has become an important and often controversial topic in the United States, and while the politicians may disagree, it's important to separate the truth from the politics. On October 4th, celebrity attorney and author Lisa Bloom will provide timely information about how the current laws work, and what every person should know about the process of becoming an American citizen. You'll learn basic information about how the immigration system works – from the process of naturalization to simply applying for a green card. It's information every voter should know to help them make an informed decision. Bloom says the U.S. immigration system can be complicated. As an attorney and Avvo Legal Analyst Lisa Bloom has become an advocate for citizens' rights and better access to legal support. She is available to shed light on the legalities of the American immigration system and offer advice for people entering into the naturalization process.
Bloom is author of several best-selling books including THINK and SWAGGER, SUSPICION NATION: The Inside Story of the Trayvon Martin Injustice, and Why We Continue to Repeat It. She has been interviewed by Barbara Walters, Oprah Winfrey, Larry King and hundreds of celebrities. Lisa is an award-winning speaker who often speaks out and writes about civil rights issues and the critical need for quality legal advice for consumers.
ABOUT LISA
Host of her own national live daily talk show on Court TV for eight years, Lisa is now a legal analyst for NBC, appearing frequently on The Today Show and MSNBC, as well as The Early Show, The Insider, Dr. Phil, Dr. Drew, The Situation Room, The Joy Behar Show, Issues with Jane Velez-Mitchell and many other shows. In addition, Lisa runs a prominent Los Angeles based general practice law firm, TheBloomFirm.com, representing celebrity clients and ordinary people seeking justice in their lives. A popular award-winning speaker to business, student and women's audiences, Lisa has been interviewed by Barbara Walters, Oprah Winfrey, Larry King, Rachael Ray, Piers Morgan, Montel Williams, Julie Chen, Harry Smith, Matt Lauer, Diane Sawyer, Charlie Gibson,Tony Danza, Star Jones, Anderson Cooper, Wolf Blitzer, Bill O'Reilly, Shawn Hannity, Joe Scarborough, Tina Brown, Nancy Grace and many others in the United States, England, Ireland, Australia and throughout the English-speaking world.
HOME IMPROVEMENT EXPERT ALLEN LYLE HOST OF TODAY'S HOMEOWNER SHARES HIS TIPS AND TECHNIQUES TO SOLVE YOUR INDOOR AIR QUALITY QUALMS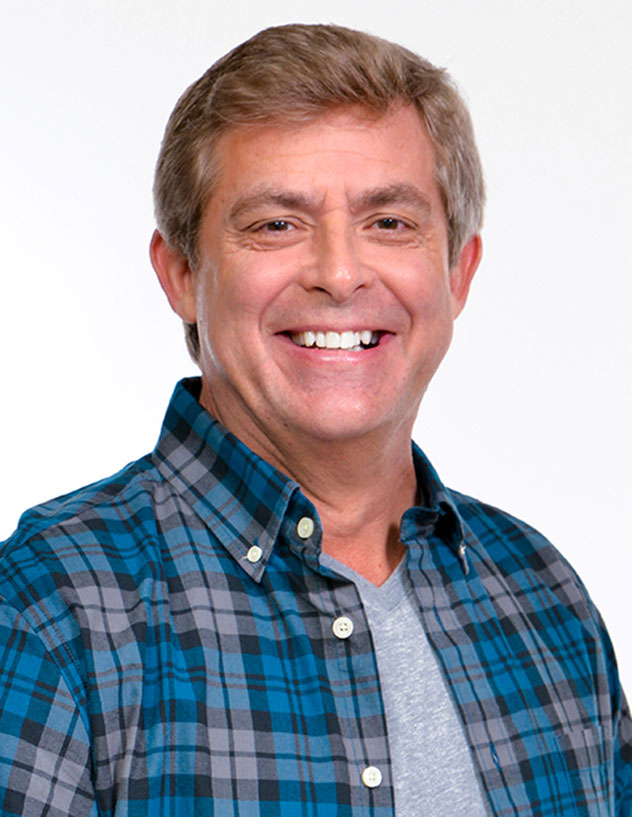 CLEARING THE AIR
DIY and home improvement experts have been sharing solutions for sealing the envelope of our homes for years. But what kind of effects do such practices have on our indoor air quality and what do they really mean for the health and well-being of your family?
With the latest technology advancements in building and improvements, you can make your home a safer and more comfortable place for the coming months. ALLEN LYLE will share his expert checklist to ensure you are doing your part to keep your home efficient, safe, and a true home-sweet-home!
ABOUT ALLEN LYLE:
Allen Lyle is a skilled craftsman and home improvement authority with 36 years of experience across every facet of construction. As co-host of the top-rated, nationally-syndicated Today's Homeowner TV and Radio Shows, Allen brings a creative edge and natural humor to the world of home improvement.
Allen began his career as the sole laborer for a residential builder in central Florida. He branched out into landscaping, framing, electrical, plumbing and painting in the years that followed. Wanting to explore even more opportunities, Allen studied the trade of a finish carpenter and became a skilled cabinetmaker.
In addition to all of his handy skills, Allen has a background that is heavily steeped in television and theatre. He anchored the local NBC affiliate morning news program in Mobile, AL for over five years and is actively involved in community theatre as an award-winning actor, writer, director and song writer.
So when Allen crossed paths with Danny Lipford, it was the beginning of a lifelong friendship and career opportunity that would combine his extensive contracting skills and love for television.
Allen resides in Mobile, AL with his daughter, Savannah Mae.
WWW.TODAYSHOMEOWNER.COM