LARRY LIPSON – AFFORDABLE WINE REPORT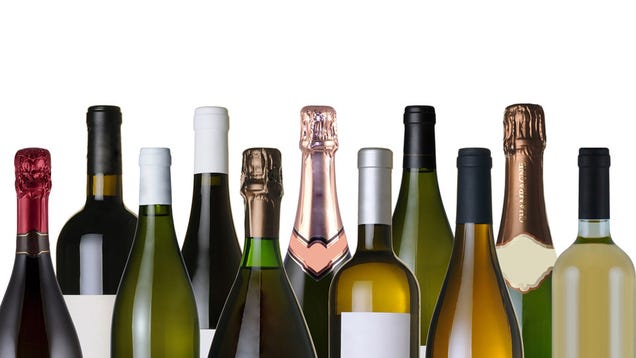 For fifty years Larry Lipson was the food critic for the Los Angeles Daily News and now reports from Florida weekly with his thoughts and favorite picks for Food & Wine. His lovely Wife Lillian is also on hand at the Lipson Institute for advanced wine studies.
BUDGET EXPERT MARY HUNT EXPLAINS HOW THE POWER OF THE NICKEL OFFERS LONG-TERM BENEFITS (HOW FAMILIES CAN SAVE TIME AND MONEY THROUGHOUT THE YEAR BY)
Whether parents are sending their kids off to school, or simply trying to be mindful of spending habits before the holiday season, families are searching for new ways to save some money this fall. As parents set their budgets it is the perfect time to turn everyday activities into teachable moments for children. No matter if you're grocery shopping, purchasing school supplies, or filling up your gas tank, you can show your kids the value of a dollar--one nickel at a time.
HOW FAMILIES CAN SAVE TIME AND MONEY THROUGHOUT THE YEAR BY:
Simplify Your Spending. Consider paying cash for certain expenditures or using a gas card that allows you to generate instant savings at the pump
Financially Confident Kids. Kids can learn the value of a dollar by starting to save money now – from a lemonade stand or weekly allowance
Eat the Sales. Every grocery store department has sales that change weekly. Create your grocery lists and plan your meals from what's on sale in the store's current weekly flyer
Mary is working with Sunoco to celebrate the 150th birthday of the nickel by gifting new card users 20 cents back from each purchase. Current Sunoco Rewards Gas Card holders receive an at-the-pump, automatic 5-cent return for every gallon they purchase.
Mary Hunt offers tips to consumers daily via her popular blog Everyday Cheapskate. As a mother of two, she understands the financial strain the fall season can have on families. She was inspired to change her budgeting habits after digging herself out of more than $100,000 in debt, and founded the highly-regarded organization called Debt-Proof Living. The interactive website consists of a monthly newsletter, a daily syndicated newspaper column and thousands of loyal followers who motivated her to become financially responsible and live a debt-free life.
SUNOCOREWARDS.COM
LIFESTYLE EXPERT HARRIETTE COLE - THE IMPORTANCE OF SAYING "HELLO" ON GOOD NEIGHBOR DAY, AND EVERY DAY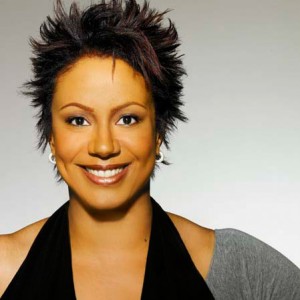 THE IMPORTANCE OF SAYING "HELLO" ON GOOD NEIGHBOR DAY, AND EVERY DAY
Plus Tips on How to be More Connected to your Community
When President Jimmy Carter issued a proclamation for Good Neighbor Day in 1978, the country was working to mend fences and build relationships among community members in the midst of turbulent times. Fast forward to 2016 and being a good neighbor is more important than ever – but what does it mean to be a good neighbor, and how do you go about becoming one?
Lifestyle Expert Harriette Cole will share tips on how to spark conversations, meet your neighbors and participate in Good Neighbor Day (and tips for every day). Harriette can share insights from the State Farm "State of Neighbors" survey that was recently released. She'll discuss how technology, changing demographics and generational and cultural differences are reshaping community landscapes.
Harriette can discuss tips on what to do (and what not to do) when you are meeting new neighbors, as well as highlights from the survey, including:
Six in ten say that helping a neighbor out with an unexpected need is a trait of a good neighbor.
Generational differences: As Millennials continue to buy homes the definition of what it means to be a good
neighbor will continue to evolve.
Millennials were far more likely than their older counterparts to include 'socializing' as a good neighbor trait – yet they are least likely to have engaged in face-to-face conversations in the last month.
Cultural differences:
African-Americans are more likely than others to say it is important for neighbors to come together and socialize (66 percent among African Americans vs. 58 percent average).
When it comes to using technology in neighborhoods, Hispanic Americans are among the most likely to use social media when communicating or connecting with their neighbors (27 percent).
Say Hello: Welcoming is important, but not happening.
The majority (75 percent) of neighbors say it is important to welcome new neighbors, but only 41 percent say they were welcomed when they moved in.
Only 46 percent actually welcomed someone new into the neighborhood.
Thirty-six percent of people are embarrassed that they know so few of their neighbors' names.
Connecting: Neighbors across all demographics believe it's important to socialize, but they may not know how or want the responsibility of organizing.
While six in ten say it is important for neighbors to come together and socialize, only half participate in neighborhood activities and just over a quarter have helped organize a neighborhood event. Surprisingly, men are more likely than women to organize gatherings.