LAURA TORRES - NATIONAL PARKS CONSERVATION ASSOCIATION CELEBRATES LATINO HISTORY AND CULTURE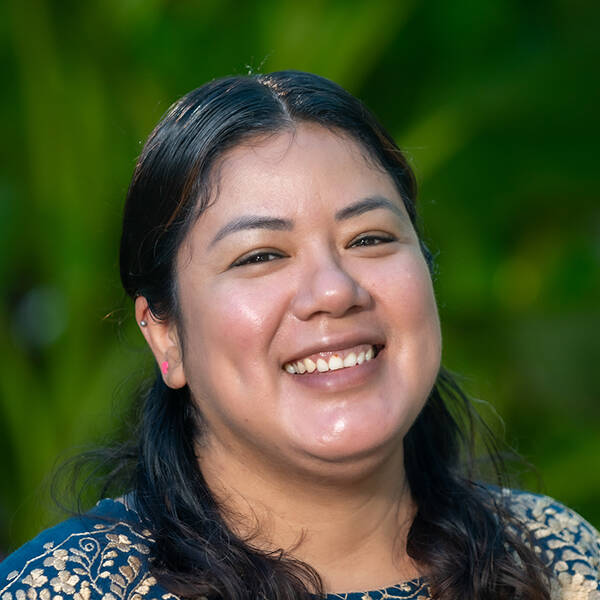 NATIONAL PARKS CONSERVATION ASSOCIATION CELEBRATES LATINO HISTORY AND CULTURE
National Hispanic Heritage Month begins on September 15th
Our national parks reflect our country's diverse people and shared history which continues to be written. Hispanic Heritage Month, which runs from September 15th to October 15th provides an opportunity to celebrate Latino history and culture and to recognize the many contributions of Latinos across our country and within our National Park System. In 2012, during Hispanic Heritage Month, President Obama designated the Cesar E. Chavez National Monument in Keene, California which was the first national park site to honor a contemporary Latino.
Additional places within our National Park System related to Latino history and culture include: the Cabrillo National Monument in San Diego, CA, the Coronado National Memorial in Hereford, AZ, the Dry Tortugas National Park in Key West, Florida, the Presidio in Golden Gate National Recreation Area in San Francisco, CA, the San Antonio Missions National Historical Park in San Antonio, Texas and San Juan National Historic Site in Puerto Rico.
By honoring the people and stories that are shared in these national park sites, the National Parks Conservation Association is calling for continued actions to increase diversity in our 413 national park sites. The NPCA calls upon our members of Congress to pass legislation to also designate the Cesar Chavez National Historical Park in California and Arizona to preserve the complete story of César Chávez and the farmworkers movement. The national historical park would include the current Cesar E. Chavez National Monument as well as 40 Acres and the Filipino Hall in Delano, California, The Santa Rita Center in Phoenix, Arizona, and McDonnell Hall in San Jose, California.
On Thursday, September 15th, NPCA's Laura Torres will be available to talk more about NPCA's commitment to diversity and preservation of Latino history and Culture in our National Parks. Laura will also discuss how legislation would allow America's greatest storytellers, the National Park Service, to care for these sites as well as share stories of the region's history and rich culture.
WWW.NPCA.ORG
HEATHER MURAN - SLO WINE COUNTRY ASSOCIATION - HARVEST ON THE COAST (NOV. 4-6)
The wineries of SLO Wine Country boast an average distance of just five miles from the Pacific Ocean, resulting in prevailing marine conditions that are among the most pronounced of any wine region in California.
SLO Wine Country includes two small adjoining American Viticultural Areas—the Edna Valley and Arroyo Grande Valley—and other nearby winegrowing areas. Each of these areas shares a unifying proximity to the ocean, as well as to each other. Collectively, these growing conditions forge a unifying wine quality that is native to SLO Wine Country:
Cool
The reliable cooling effect of the nearby Pacific Ocean ensures a long growing season, enabling the grapes to achieve physiological ripeness and natural balance. Cool-climate varietals such as Chardonnay and Pinot Noir excel in the heart of SLO Wine Country, and even the warmest areas benefit from considerable marine influence.
Consistent
The ocean proximity also exerts a moderating effect on the climate, minimizing temperature swings so that growing conditions are rarely hot or cold. The result is an extraordinarily steady growing season that fosters balanced ripening and consistent quality from vintage to vintage.
Complex
The imprint of the ocean is also evident in SLO Wine Country's uncommonly complex soils, which are frequently riddled with ancient sea fossils. Soil variation enables the winegrower to mix and match varietals to specific soil profiles, or to add more "colors" to the palette of a single varietal, heightening overall quality and complexity.
HARVEST ON THE COAST
Sun, surf, sand and WINE!...Go Coastal and celebrate the harvest with our vintners!
CRAFTED ON THE COAST WINEMAKER DINNER
FRIDAY, NOVEMBER 4TH
6pm-9pm Ocean Grill Restaurant
268 Front Street in Avila Beach
Tickets: $120 per person
GRAND TASTING AND WINE AUCTION
SATURDAY, NOVEMBER 5th, 2016
Avila Beach Resort
6464 Ana Bay Rd.
Avila Beach, CA 93424
EARLY ENTRY: 11AM, $110
GENERAL ADMISSION 12PM, $80
AUCTION: 2PM
VIP AUCTION TABLE FOR 8 GUESTS: $900
All tickets include food & wine tasting & free commemorative wineglass
Live music by the Tipsy Gypsies
SURF'S UP SUNDAY
OPEN HOUSE
SUNDAY, NOVEMBER 6th, 2016
Free tasting at participating tasting room locations, included with Saturday Grand Tasting ticket
SLO WINE COUNTRY IS PROUD TO SUPPORT BIG BROTHERS BIG SISTERS AS THEIR FUND-A-NEED RECIPIENT FOR THE 2016 HARVEST ON THE COAST AUCTION!
Big Brothers Big Sisters focuses on providing positive adult relationships for children who face difficult life situations, including poverty, single parent households, and being raised by grandparents and foster parents.
SLOWINE.COM