SALLY JAMES - AUSTRALIAN FOOD, WINE, TRAVEL WRITER AND AUTHOR TALKS ABOUT AUSTRALIAN BLACK TRUFFLES MAKING THEIR WAY INTO THE US AND BEING FEATURED ON SEVERAL LA RESTAURANT MENUS
A truffle is the fruiting body of a subterranean Ascomycete fungus, predominantly one of the many species of the genus Tuber. Truffles are ectomycorrhizal fungi and are therefore usually found in close association with the roots of trees. Spore dispersal is accomplished through fungivores, animals that eat fungi.
Some of the truffle species are highly prized as food. French gourmet Jean Anthelme Brillat-Savarin called truffles "the diamond of the kitchen".[1] Edible truffles are held in high esteem in Croatian, French, Georgian, Greek, Italian, Middle Eastern, and Spanish cooking, as well as in international haute cuisine.
In 1999, the first Australian truffles were harvested in Tasmania, the result of eight years of work. Trees were inoculated with the truffle fungus in the hope of creating a local truffle industry. Their success and the value of the resulting truffles has encouraged a small industry to develop.
In June 2010, Tasmanian growers Michael and Gwynneth Williams harvested Australia's largest truffle from their property at Myrtle Bank, near Launceston. It weighed in at 1.084 kilograms (2 lb 6.2 oz).[13] Mrs. Williams told ABC Radio in Australia that it is valued at about A$1,500 per kg.
ABOUT SALLEY JAMES:
Sally James is an award-winning Australian author, educator, chef, television presenter and radio host whose books and recipes have won international acclaim for food & wine pairing, health and creativity. Sally is the author of eighteen cookbooks and publications, including her best-selling Simply Healthy—winner of the prestigious World Cookbook Awards, Versailles, France, 1999 for Best Health Cookbook; Fresh and Healthy–Winner of the 2001 IACP International Cookbook Award in the Health category; Simply Sensational, a finalist for the IACP Award in 2003; Escape to Yountville – Recipes for Health and Relaxation from the Napa Valley, and the Australian Heart Foundation Cookbook.
Since relocating to the U.S. in 2001, James has been a guest presenter on the Food Network and UPN Networks, a recurring guest on ABC TV's View from the Bay, and has been featured in magazines including Cooking Light, Wine Spectator, Fitness, Family Circle, New York Times' Savor Wine Country, Plate, In the Mix and Healthy Cooking.
She has been a guest chef and lecturer for the American Heart Association, the Culinary Institute of America, Disney's Epcot International Food & Wine Festival, COPIA, Aspen Food and Wine Classic, the National Restaurant Association Show, Draegar's and Publix Markets, the American Institute of Food & Wine, and Johnson & Wales Universities across the United States.
WWW.SLOWLIVINGRADIO.COM
ACTRESS, TEEN ICON & MOM OF THREE DAUGHTERS, JENNIE GARTH - SHARES TIPS FOR STRESS FREE FAMILY TRAVEL FUN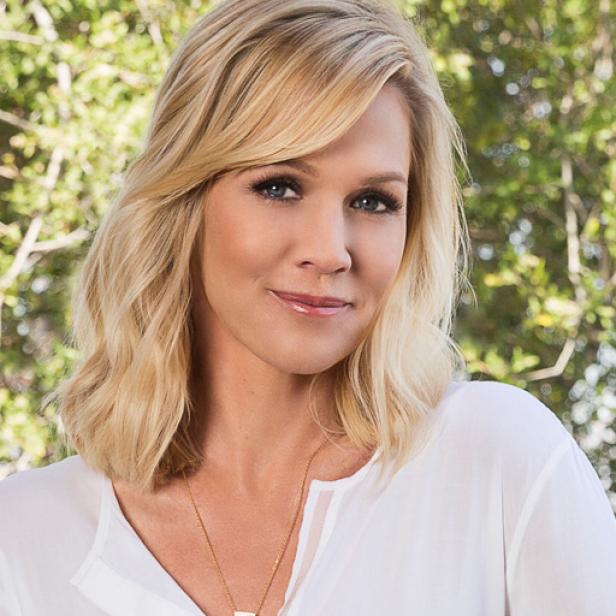 Find out Why the Star of Shows like Beverly Hills 90210 is Collaborating with the Staybridge Suites!
Jennie Garth has been a TV icon for years, starring on shows like Beverly Hills 90210. Now, this mom of three daughters is busier than ever. Juggling school schedules and activities for three girls doesn't leave a lot of time to plan a family trip together.
Find out how this actress and super mom manages to make time for her family and make travel fun and stress free. You'll also find out why Garth is teaming with the Staybridge Suites brand to encourage families to find quality time to create special memories on vacation. Your audience will enjoy meeting this energetic and personable actress, travel expert and mother!
WWW.STAYBRIDGESUITES.COM/VACATION