CLAY MAURITSON – OWNER/WINEMAKER, MAURITSON WINES.
ABOUT WINEMAKER CLAY MAURITSON:
Winemaking may have been the logical evolution in our family's long history of farming in the Dry Creek Valley, however, it took an absence from the valley and attention to those inner voices that led Clay Mauritson back to these same vineyards that he spent planting, tending and picking as a teen. What he came to realize was that he already had a lifetime of understanding about the subtleties and strengths of each micro-climate within the Dry Creek, Rockpile and Alexander Valleys. The only thing left was to DREAM BIG!
Clay is joined in the cellar by Associate Winemaker Emma Kudritzki and Jesus Garcia, Adrian Reyes, Joe Richards, and Nick Mast as cellar hands bringing 40 years of cellar experience. Together, our team has developed a winemaking process that focuses on small vineyard lot separation and fermentation — last year alone we ushered 68 different lots to maturity before the final blending. This gives us enormous flexibilty, enabling us to pinpoint that perfect Mauritson signature with every varietal, every vintage. Fermentation is typically open-top, punchdowns made by hand, native yeasts employed. The resulting wines might be best described as the perfect expression of each vineyard.
With a little over 270 acres of estate vineyards, we are not only able to source the absolute best of each vintage, we are also able to meticulously follow our passions. For example, when we decided to create a wine in the true porto tradition, we planted four of the "big five" authentic Portuguese varietals then mixed in some Tannat, resulting in our signature "Independence," a wine that refers to a section of our Rockpile property dating back six generations. As the photo at left shows, we choose winemaking techniques that will best exemplify the wine style and the vineyard. The fruit reigns supreme here...and as Clay often tells visitors to the winery "winemaking is 95% fruit and 5% the winemaker not screwing it up!"
ABOUT CLAY MAURITSON OWNER / WINEMAKER:
Clay Mauritson is the sixth generation in a family of grape growers. Born and raised in the Dry Creek Valley, Clay was destined for the wine business.
In college Clay exhibited his prowess on the gridiron, playing outside linebacker for the University of Oregon Ducks in the 1995 Rose Bowl and the 1996 Cotton Bowl. Clay graduated in 1997 with a degree in Business Administration, with an emphasis in Marketing and a minor in Economics. Armed with his new degree he came back to Sonoma County to officially enter the wine industry.
Clay worked for 5 years at Kenwood Vineyards in the Sales & Marketing Department (starting even before he graduated from college), spending much of his time traveling and making sales contacts as Assistant National Sales Manager. After leaving Kenwood, Clay had the opportunity to work with the winemakers at Taft Street Vineyards and Dry Creek Vineyards, allowing him to hone his winemaking skills and gain additional knowledge of winery operations.
In 1998, Clay produced his first bottling of Dry Creek Zinfandel under the Mauritson label and, in 2002, he began devoting his efforts full-time to the Mauritson Family Winery project.
Clay's winemaking philosophy is simple: You need exceptional fruit to make exceptional wine. This is where the advantage of having a family heritage of grape growers becomes obvious: About 300 acres of Sonoma County family vineyards and strong relationships built over the years with other growers have given Clay access to some of the best fruit that Sonoma County, Dry Creek Valley and Rockpile have to offer. Devoted to making exceptional wines, Clay is on his way to becoming one of California's foremost young winemakers.
Clay lives in Healdsburg with his wife Carrie-Anne, sons Brady and Davis, daughter Ella, and the family's gentle yellow lab, Chelsea.
WWW.MAURITSONWINES.COM
CATE CONNIFF - COMMUNICATIONS MANAGER, NAPA VALLEY VINTNERS & ALYCIA MONDAVI WHO IS CHAIR OF THE AUCTION NAPA VALLEY E-AUCTION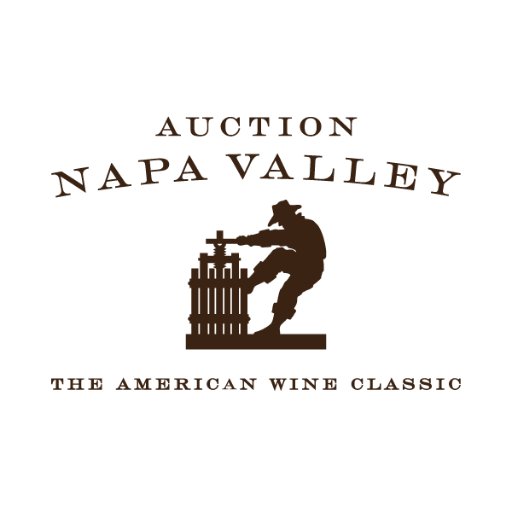 BID ON COLLECTIBLE NAPA VALLEY WINES AND INSIDER EXPERIENCES
Auction Napa Valley's E-Auction open to anyone, anywhere
Wine lovers around the world can procure unique collections of Napa Valley wine and insider experiences by bidding in the Auction Napa Valley E-Auction, open now and featuring nearly 170 lots of extraordinary wines and unique experiences. The global online E-Auction is part of the Napa Valley Vintners' (NVV) 36th annual Auction Napa Valley, the world's most celebrated charity wine event benefitting community health and children's education.
Lucky winning bidders in the NVV's E-Auction will come away with collectible verticals of Napa Valley wine; rare hand-etched, large-format bottles; instant cellars; access to secluded winery guest houses; intimate, gourmet meals made just for two; or elegant, special occasion celebrations for small groups of close friends.
"The NVV's E-Auction is the perfect platform to bring together wine enthusiasts from around the world. Most of the lots include unique wine experiences that can be enjoyed with friends or family," said Alycia Mondavi, chair of the 2016 E-Auction and general manager of Aloft Wines. "With proceeds benefitting tens of thousands of people in our community, every winning bid matters. As my family always says, it is the best of both worlds – living life and giving back."
Depending upon a person's particular interest in wine, food and travel, Auction Napa Valley E-Auction lots can be searched by:
•
Instant Cellars (24 or more bottles of wine)
•
Verticals (some quite rare and many older vintages)
•
Insider Experiences (often meals with vintners in private Napa Valley locations)
•
Sleepovers (Wine Country overnight accommodations)
•
Big Bottles (large format bottles, many of which are not commercially available)
•
Collaboration (where multiple wineries are involved, often with a common theme)
Wine enthusiasts are encouraged to visit auctionnapavalley.org, peruse the E-Auction lots and comment on their favorites using #ANV16. Following are a few highlights:
Instant Cellars
There are more than 30 auction packages offering 16 or more bottles of Napa Valley wine, creating an instant cellar for collectors enthusiastic about the region, including packages from Charthia Cellars (Lot #329); Havens Winery (Lot #360); Franciscan Estate (Lot #354); Jamieson Ranch (Lot #367); Joseph Carr (Lot #371); Pope Valley (Lot #405); and Rutherford Hill (Lot #418).
Napa Valley Classic Brands
Several of Napa's most renowned wineries are participating in the E-Auction with outstanding wine dinners and culinary experiences, rare bottles and other compelling offerings, including Beringer Vineyards (Lot #137); Cain Vineyards & Winery (Lot #322); Cakebread Cellars (Lot #324); Caymus (Lot #328); Clos du Val (Lot #336); and Shafer Vineyards (Lot #424).
Wine and Food Experiences
More than 70 of the lot offerings feature a special meal or culinary experience, including a partnership lot with the NVV and The Culinary Institute of America, where you'll become a chef for a day (Lot #393); a private dinner at your home anywhere in the U.S., courtesy of Round Pond Estate (Lot #416) or Pine Ridge Vineyards (Lot #404), which also includes an appearance by the winemaker; a 40th anniversary celebration of the famous Judgment of Paris tasting with Mike Grgich (Lot #358); and four different lots that feature a private dinner followed by a live music concert at the City Winery venue of your choice, paired with wines from St. Supéry Estate Vineyards & Winery (Lots #463-466).
Napa Valley's Diverse Nested Appellations
Some lots even take you on a virtual tour of Napa's diverse American Viticultural Areas (AVAs) of which there are 16 within Napa Valley. Lots worth taking note of that explore the AVAs include: Atlas Peak Appellation Association (Lot #309); Appellation St. Helena (Lot #307); Calistoga Wine Growers (Lot #326); Howell Mountain Vintners & Growers (Lot #365); Mt. Veeder Appellation Council (Lot #390); and Stags Leap District Winegrowers (Lot #430). Many of these lots include magnums from wineries throughout the AVAs, signed bottles and VIP tours.
The Auction Napa Valley E-Auction is now open and closes in waves beginning Sunday, June 5 at noon PDT. Proceeds benefit community health and children's education nonprofit organizations in Napa County. View the lots and bid at
eauction.auctionnapavalley.org.
About Auction Napa Valley
Auction Napa Valley is the NVV's annual community fundraiser that for more than 35 years has utilized the worldwide reputation of Napa Valley wines and the scenic beauty of the region to raise funds to enhance the health and wellbeing of the Napa Valley community. To date, the NVV has invested more than $150 million from Auction Napa Valley proceeds in Napa County nonprofit organizations. Learn more at auctionnapavalley.org.
About the Napa Valley Vintners
The Napa Valley Vintners nonprofit trade association has been cultivating excellence since 1944 by inspiring its more than 525 members to consistently produce wines of the highest quality, to provide environmental leadership and to care for the extraordinary place they call home. Learn more at napavintners.com.
AUCTIONNAPAVALLEY.ORG
NAPAVINTNERS.COM
STEVE EVANS – THE MOVIE GUY
GREAT MOVIES OPENING THIS WEEKEND AND BOX OFFICE PREDICTIONS AND HOPES. FIND OUT WHAT MOVIES ARE WORTH YOUR HARD EARNED MONEY. GET SET FOR THE WEEKEND.