JULIA COLLIN DAVISON – NEW CO-HOST AND THE EXECUTIVE FOOD EDITOR FOR THE BOOK DIVISION, AMERICA'S TEST KITCHEN - CHATS SUMMER GRILLING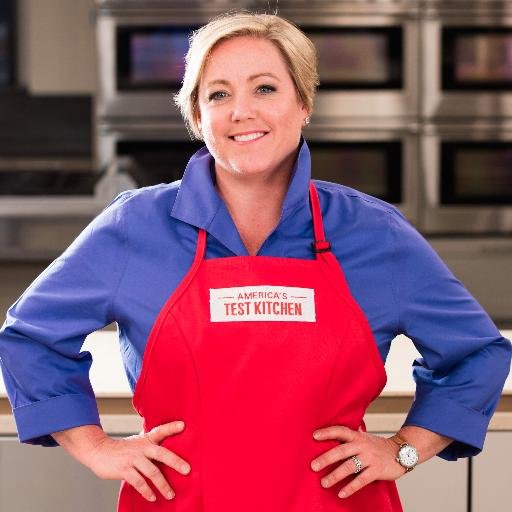 ABOUT JULIA COLLIN DAVISON
Julia Collin Davison is the executive food editor for the book division of America's Test Kitchen and is an on-screen test cook for America's Test Kitchen and Cook's Country from America's Test Kitchen. She began working as a test cook for Cook's Illustrated in 1999 and is responsible for the food and recipe development for all America's Test Kitchen cookbooks. She holds an A.O.S. degree from the Culinary Institute of America and a B.A. in psychology and philosophy from SUNY Albany. Before coming to America's Test Kitchen, she worked in Albany, the Berkshires, San Francisco, and the Napa Valley at several restaurants, catering companies, schools, and wineries. Julia resides in Natick, Massachusetts, where she enjoys cooking with her husband, Ian, and her daughter, Marta.
ABOUT AMERICA'S TEST KITCHEN
America's Test Kitchen is the most-watched cooking show on public television—over 2 million viewers tune in each week—and in January 2016, America's Test Kitchen will launch its 16th season. In addition to the popular segments that viewers have come to love and trust, like equipment reviews, taste tests, and foolproof recipes, the 16th season will feature even more content and numerous visits with well-loved chefs!
The test kitchen chefs cook America's favorite recipes with host Christopher Kimball and deconstruct each recipe to reveal the test kitchen's secrets to foolproof cooking at home. This season includes 57 all-new recipes, including Raspberry Charlotte, Black Bean Burgers, Foolproof New York Cheesecake, Crispy Salt and Pepper Shrimp, Duck Fat–Roasted Potatoes, Cuban Braised Shredded Beef, Chicken Mole Poblano, Ultimate Charcoal-Grilled Steaks, Strawberry-Rhubarb Pie, and more.
America's Test Kitchen is shot just outside Boston. The test cooks are dedicated to finding the best methods for preparing foolproof home-cooked meals. The 2,500-square-foot test kitchen in which America's Test Kitchen is shot is the same kitchen where three dozen full-time test cooks work, testing and retesting recipes 20, 30, and sometimes 50 times, until they find the recipe that they are confident will work every time.
MASTER OF THE GRILL: FOOLPROOF RECIPES, TOP-RATED GADGETS, GEAR & INGREDIENTS PLUS CLEVER TEST KITCHEN TIPS & FASCINATING FOOD SCIENCE
Part field guide to grilling and barbecuing and part cookbook, Master of the Grill features a wide variety of kitchen-tested recipes for meat, poultry, seafood, vegetables, pizza, and more. These are the recipes everyone should know how to make— the juiciest burgers, barbecue chicken that's moist not tough, tender grill-smoked pork ribs, the greatest steak (and grilled potatoes to serve alongside). Regional specialties are included, too—learn how to make Cowboy Steaks, Alabama BBQ Chicken, and Kansas City Sticky Ribs. Colorful photography captures the beauty of the recipes and step-by-step shots guide you through everything you need to know. A section on grilling essentials covers the pros and cons of gas and charcoal grills and which might be right for you, as well as the tools you'll use with them— such as grill brushes, tongs, vegetable baskets, and wood chips and chunks.
"A terrifically accessible and useful guide to grilling in all its forms that sets a new bar for its competitors on the bookshelf." –Publishers Weekly
Are precut steak tips worth buying? Why make divots in burgers? What's the best supermarket barbecue sauce? (And when is it worth splurging for the high-end one?) Are all grill tongs created equal? America's most trusted test kitchen fires up the grill to answer those questions and many more in the inventive new book Master of the Grill.
With recipes and techniques arranged by skill level—from The Basics to The Easy Upgrades to The Serious Projects—cooks of all stripes can dive in and choose their outdoor cooking adventure. Make classic, contemporary, and regional recipes like Perfect Grilled Hamburgers, Barbecued Pulled Chicken, Grilled Tomato and Cheese Pizzas, and Kansas City Sticky Ribs, as well as Grill-Smoked Salmon, Grill-Roasted Prime Rib, Grilled Lobsters with Herbed Garlic Butter, andGrilled Fruit (with a variety of finishing sauces and glazes). Every recipe includes instructions for both charcoal and gas grills and there are hundreds of full-color recipe and step photos throughout the book.
WWW.AMERICASTESTKITCHEN.COM
ENTERTAINING EXPERT MELANIE MANNARINO - SIZZLING PARTY IDEAS FOR YOUR SUMMER SOIREE
SIZZLING PARTY IDEAS FOR YOUR SUMMER SOIREE
Our Entertaining Expert will Dish the Hottest Tips and Tricks to Make Your Summer Entertaining a Breeze!
Ready to impress your guests this summer? Freshen up your next party or get-together with a few simple tips from entertaining expert Melanie Mannarino. She'll show us everything from how to prepare better-for-you snacks with a zesty kick, to how to keep your guests protected from those bothersome bugs.
Find out how to transform your backyard or home into a fun and festive environment! Whether you're grilling on the porch or serving up inside, Melanie has delicious ideas that will make entertaining at home easy, fun and effortless, leaving your guests hungry for more!
ABOUT MELANIE MANNARINO
Melanie Mannarino has spent the last 20 years as editor and writer for media brands includingShape, Better Homes & Gardens, Redbook, Cosmopolitan, Seventeen and HGTV Magazine. She is a regular contributor to Weight Watchers magazine. Previously, Melanie was digital director of Shape.com, where she doubled the frequency of fitness, food & nutrition, and healthy living content. Prior to that, she was Director of Content at Weight Watchers, where she oversaw food & recipes, fitness and lifestyle content across the US and Canada web sites and created and starred in numerous video series, include Curious Foodie. As Deputy Executive Editor of Redbook magazine, Melanie wrote the food and entertaining blog Serving Dish, and appeared as a judge on Iron Chef America.
ROBERT SINCLAIR (AAA SPOKESPERSON & TRAVEL EXPERT) AND SARAH ROBINSON (TIRE AND DRIVING SAFETY EXPERT) - AAA SUMMER ROAD TRIP GUIDE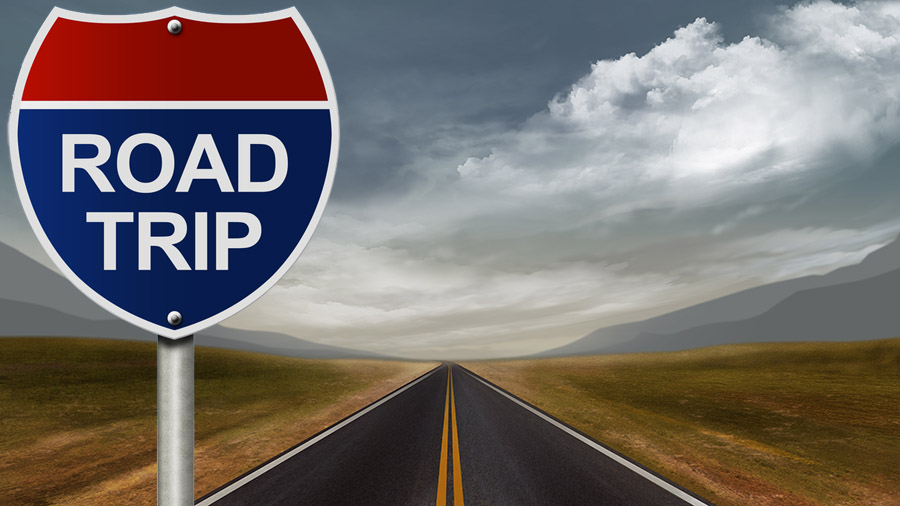 FIND OUT WHAT AAA IS EXPECTING THIS MEMORIAL DAY & TRAVEL SEASON FOR ROADWAY WARRIORS!
WHAT EVERYONE "AUTO" KNOW ABOUT CAR CARE! SUMMER ROAD TRIP GUIDE!
Learn How to Beat the Rush & be prepared for the Busiest Roadway Weekend of the Year!
Experts are calling this the year of the road trip! With gas prices at an all-time low AAA estimates that over half of American's are planning to hit the open road this summer. Weather an overnight trip or a cross-country adventure it is important to make sure your cars maintenance is up-to-date. Find out why doing routine inspections and simply checking tires before a road trip is essential for summer road trip fun!
Robert Sinclair of AAA and Tire and Driving Safety Expert Sarah Robinson from Michelin, will give some simple fixes and go over do's and don'ts that will save drives money and time. AAA expects to rescue nearly 350,000 motorists at the roadside over Memorial Day weekend! Your viewers will learn important tips to help keep them safe and having fun on their roadway vacations.
WHAT YOU WILL LEARN:
•
PACKING WITH PURPOSE- Not overloading your car for trips
•
HIGH MAINTENANCE -Spend time enjoying your vacation, not fixing your car
•
TIRE CHECK-How to choose the right tires for your needs
•
THRIFTY INSPECTION-Super savings from simple automotive checks
WWW.MICHELINMAN.COM
WWW.AAA.COM/AUTO
NUTRITIONIST, AUTHOR AND CO-FOUNDER OF THE HEALTHY SHOPPER INC, ANDREA DONSKY - TALKS ABOUT REPLACING "MYSTERY MEAT" WITH A "CLEANER WIENER"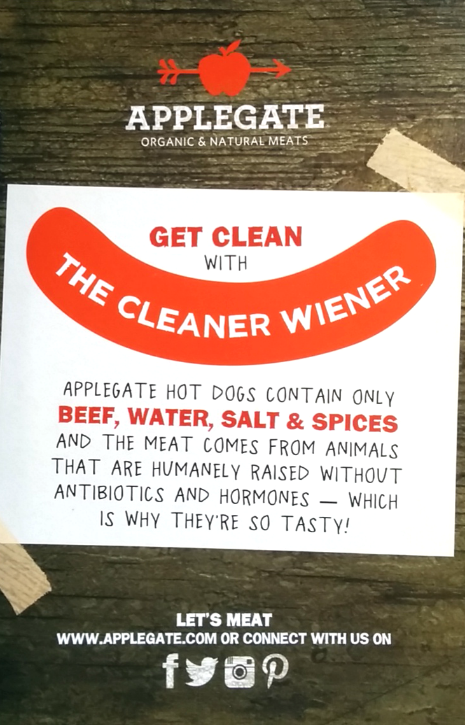 Now That It's Barbecue Season FRANKLY---MAY BE TIME FOR A WIENERVENTION
DEFINED AS: Replacing "Mystery Meat" with a "Cleaner Wiener"
Americans love affair with the hot dog extends from backyard barbecues to ballparks during the summer months. Those in the know about top dog status say more than seven billion hot dogs will be eaten by Americans between Memorial Day and Labor Day. Every year, people in the U.S. bite into an average of 60 wieners each.
BETTER FOR YOU BBQ FOR MEMORIAL DAY
With the average American downing about 2,000 calories at a cookout, how can you have your BBQ and eat it too
Not all hot dogs are created equal. Choose those that are lower in fat, don't have added nitrites or nitrates and are lower in sodium. A typical hot dog has about 16 grams of fat, but a natural one without preservatives, artificial ingredients and fillers can come in at 8 grams. Applegate has a line of all-natural hot dogs that are made with just 100 percent grass-fed beef, water, salt and spices. Also, there are plenty of varieties, including chicken and turkey that cut down on calories and fat. For burgers, go for turkey or if you want ground beef, choose 90 or 93 percent lean.
Roll with It: White with whole grain, wheat, spelt – just as hot dog options have changed, so have the buns.
Grilling is not just for meat any more. Grilling brings out the natural sweetness in vegetables. Veggie kebobs are fun and easy to do. And many fruits taste even better when grilled such as pineapple, peaches, plums and watermelon.
Have fun with condiments. Choose ketchup and mustard with less added sugar – check out the ingredient list and make sure it isn't the first or second ingredient. But don't just stop there, diced onions, avocadoes, sweet bell peppers add flavor as well as boosts the nutritional value as does salsa and relishes.
Swap the sides. Love potato salad, but not the fat? Try using Greek yogurt in the dressing instead of mayo, and get the creaminess, plus the added benefits of calcium and protein. Instead of creamy dressings for salads, use vinaigrettes made with heart healthy olive oils.
APPLEGATE.COM