LINDA PARKER SANPEI – FOUNDER, PARKER SANPEI & ASSOCIATES – TALKS ABOUT THE CHARDONNAY SYMPOSIUM MAY 12-14
THE INTERNATIONAL CHARDONNAY SYMPOSIUM: MAY 12-14, 2016
The International Chardonnay Symposium brings top Chardonnay producers from around the world to the classic Californian beach towns of Pismo Beach and Avila Beach and the Edna Valley wine country for an in-depth exploration of the world's favorite grape and its impact on viticulture, tastemakers and the market.
Our 2016 event line-up will feature a grand wine tasting, educational seminars & panel sessions, winemaker dinners and plenty of opportunities to talk Chardonnay with industry leaders, tastemakers and fellow enthusiasts. In conjunction with The Symposium, many Central Coast wineries and businesses offer special promotions and events to complete the experience.
Unlike a typical food and wine festival, The Chardonnay Symposium's primary purpose is to educate and inform top industry professionals, as well as devoted consumers, about current events and trends in Chardonnay production and culture around the world.
But when the discussion ends, there's plenty of time for exploring nearby wineries as well as the seaside resort towns of Pismo Beach and Avila Beach that offer winetasting rooms, pristine beaches, surfing and kayaking, hiking and biking trails, farm-to-table and seaport-inspired cuisine, boutique shopping, and more.
THECHARDONNAYSYMPOSIUM.COM
CHEF SEAMUS MULLEN – HELPS US MAKE NUTRIENT-RICH PRODUCE THAT'S FAMILY-FRIENDLY WITH PURE FLAVOR FROM SPICES AND HERBS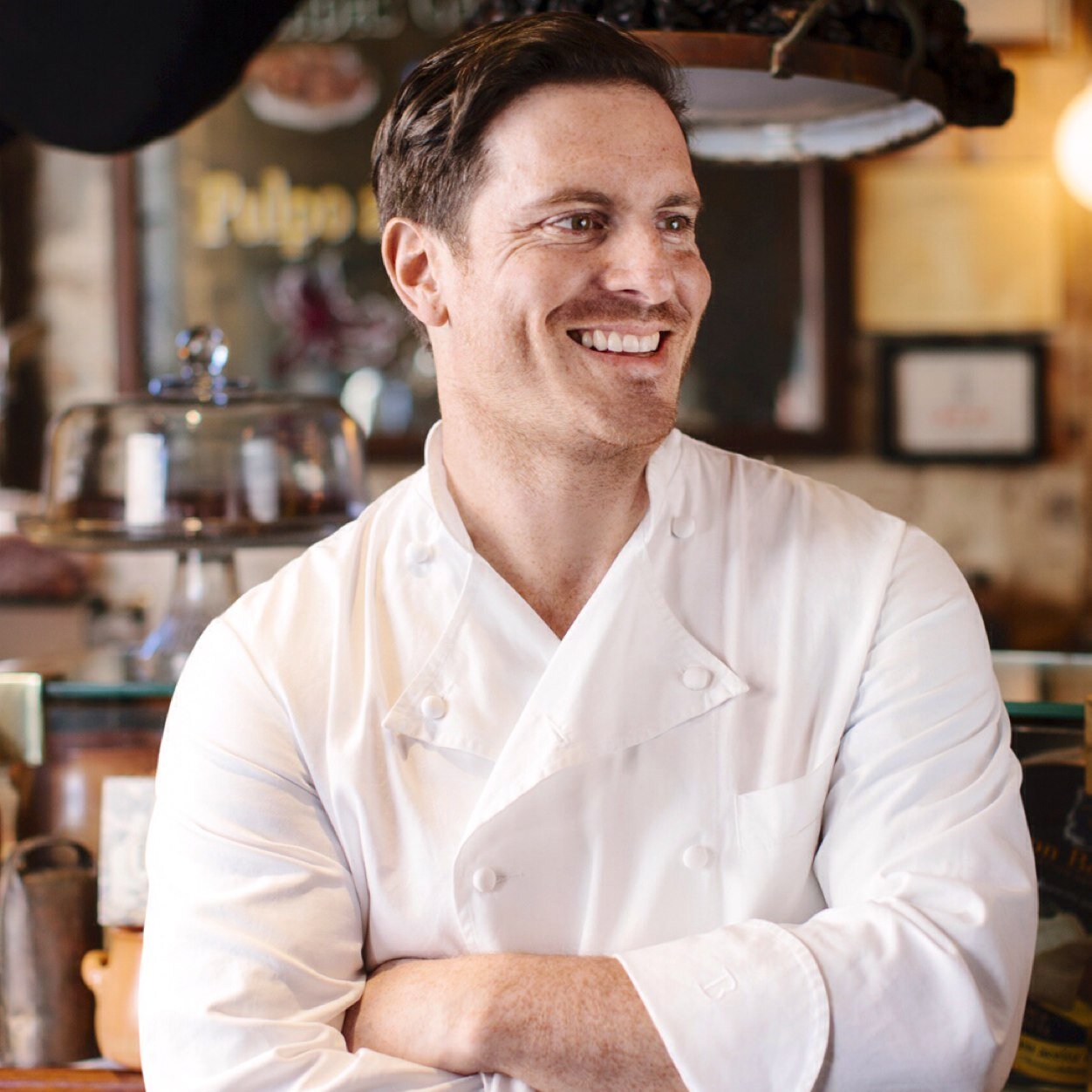 Grab your grocery totes and head out the door; farmers markets across the country are reopening for the season! There's a bounty of colorful fresh produce just waiting to be chopped, roasted, tossed or blended into seasonal snacks, sides, sauces and salads. Fresh fruits, vegetables and products that are direct from local farmers offer many benefits; for the health of your family, the community and your weekly menu.
Award-winning Chef Seamus Mullen recently sat down with a group of kids to talk about making fruits and vegetables more "yummy". Mullen says that when you get kids involved and interactive with food they will try things they never tried before and chances are they will like it. He found that kids are willing to eat fresh produce when the right flavors were added – beyond butter and salt. He also discovered that most kids are more excited to try new foods when they're served in familiar way, from asparagus 'tots' to cinnamon roasted carrots.
ABOUT CHEF SEAMUS:
Chef Seamus Mullen is an award-winning New York chef, restaurateur and cookbook author known for his inventive yet approachable Spanish cuisine, and a leading authority on health and wellness. Seamus opened his first solo restaurant Tertulia in Manhattan in 2011, which was a finalist for the James Beard Foundation Award for Best New Restaurant. In 2013, he opened El Colmado, a NY Spanish tapas and wine bar. He has been a semi-finalist for Best Chef NYC by the James Beard Foundation three years in a row. Growing up on an organic farm in Vermont, Seamus learned from a young age the value of eating real, whole foods. Seamus first rose to national prominence in 2006 with Boqueria, one of the first critically acclaimed and highly successful Spanish restaurants in New York. In 2009, he was one of three finalists on the Food Network's "The Next Iron Chef." More recently, Seamus has become a leading authority in the conversation on food, health and wellness. An avid cyclist who raced competitively in his twenties, he was diagnosed in 2007 with rheumatoid arthritis, an autoimmune disease that forced him to rethink his relationship with food. This led to his first cookbook "Hero Food," published in 2012. Through food, exercise and lifestyle changes, Seamus was able to successfully turn his health around. As a testament to his newly reclaimed health, in November 2014 he raced in "La Ruta de Los Conquistadores," one of the most challenging mountain bike races in the world and is currently making a documentary about his journey called "Back on the Bike."
PULMONOLOGIST DR. MARK FORSHAG AND DONNA MATLACH, SEVERE ASTHMA PATIENT TALK ABOUT HOW NOT ALL ASTHMA IS THE SAME
NOT ALL ASTHMA IS THE SAME! WHAT YOU SHOULD KNOW ABOUT SEVERE ASTHMA
26 million Americans suffer from asthma, and up to 10% have severe asthma. Emerging science is now helping doctors better understand one of the causes of severe asthma in a specific set of patients. It's important for people living with asthma to understand what kind of asthma they have in order to manage it.
For those who suffer from asthma, controlling the disease becomes a critical part of its management and, in some cases, everyday life. However, few understand the daily struggle of managing the condition because of the nature of the disease itself – each person may experience different asthma symptoms in both frequency and severity.
Severe asthma differs from moderate and mild asthma, and is not just "really bad asthma attacks." People living with severe asthma may take multiple medications to avoid asthma symptoms, suffer from symptoms almost daily, and need rescue medications several times a day. Their condition can interfere with daily activities like exercise, sleep, work, social life and overall life enjoyment. Of those with severe asthma, nearly 40% are hospitalized for the treatment of their asthma at least once a year.
Emerging research is helping doctors focus on one of the causes of severe asthma, a type of white blood cell called an eosinophil that is present among as many as 60% of severe asthma patients. It's important that asthma patients are aware of what type of asthma they have. A simple blood test can determine if a patient's severe asthma is related to eosinophils. Awareness about asthma severity and an understanding that not all asthma is the same is essential to helping doctors determine appropriate management strategies.