FISHERMAN PAUL HEBERT FROM NAT GEO CHANNEL'S WICKED TUNA - MONDAYS AT 9/8C
Wicked Tuna is a reality television series about commercial Tuna fishermen based in Gloucester, Massachusetts who fish for the lucrative Atlantic bluefin tuna in the North Atlantic Ocean. The teams of fisherman battle each other to see who can catch the most fish.
Captain Paul Hebert is often disparaged by his fellow captains. But this season, he has gone from being this season's underdog to a real contender for first place. After years of struggling, Hebert finally owns his own boat, the Wicked Pissah. Despite some rocky moments, including the departure of one crew member, Hebert has battled back against the odds and is within striking distance of the top spot. A win would top off his incredible season and finally earn him the respect of his peers, but the leaderboard standings are razor-thin and any captain could take the title.
In the April 25 episode, Paul is the titular "Comeback Kid" – Paul and his mate Brad get the series' first-ever quadruple hookup (four fish on at the same time).
ABOUT PAUL HEBERT:
Captain Paul Hebert has been fishing in Gloucester's waters for decades, but he has struggled to prove himself as a captain over the past few seasons. That all changes this year, because Hebert has finally purchased a boat of his own: the Wicked Pissah. It may be the smallest boat in the fleet, but it's captained by one of New England's biggest personalities. With his all-new crew, Hebert sets sail to make a name for himself. It's a fresh chapter in his long career — and he is determined to make sure it's filled with lots of meat on deck.
Hebert is a third-generation fisherman who has been fishing since he was a child: "I grew up doing this. My father was a fisherman, and my five brothers do it. My mother does it. It's all I know. It's like growing up on a farm and knowing about cows; I grew up knowing bluefin. When I was 4, my dad used to set me up next to him in a chair while he went harpooning." While some fishermen go their entire careers without even daring to tackle the mighty bluefin, Hebert caught his first one at the tender age of 8, using a handline. "It was 1,100 pounds!" he recalls.
Hebert fishes commercially year-round, but his passion is catching giant bluefin. Known as one of Gloucester's most successful fishermen, he has experience working on many different boats. Although Hebert might have a zany personality, he is completely serious when it comes to catching giants — and he's vocal about the way he likes to fish, which sometimes leads to conflict.
channel.nationalgeographic.com/wicked-tuna
AUTHOR, FOOD & WINE CONSULTANT, AUSTRALIAN FOOD & WINE AMBASSADOR & CO-HOST OF CRN'S SLOW LIVING RADIO SALLY JAMES TALKS ABOUT ANZAC DAY
An Anzac biscuit is a sweet biscuit, popular in Australia and New Zealand, made using rolled oats, flour, desiccated coconut, sugar, butter, golden syrup, baking soda and boiling water. Anzac biscuits have long been associated with the Australian and New Zealand Army Corps (ANZAC) established in World War I.
It has been claimed the biscuits were sent by wives to soldiers abroad because the ingredients do not spoil easily and the biscuits kept well during naval transportation.Today, Anzac biscuits are manufactured commercially for retail sale.
Biscuits issued to soldiers by the Army, referred to as "Anzac tiles" or "Anzac wafers", differ from the popular Anzac biscuit. Anzac tiles and wafers were hard tack, a bread substitute, which had a long shelf life and was very hard.
ANZAC BISCUIT RECIPE
The popular Anzac biscuit is a traditional, eggless sweet biscuit. Early recipes did not include coconut. The following recipe (without coconut) was published in The Capricornian (Rockhampton, Queensland) on Saturday, 14th August 1926.
Ingredients
•
2 cups rolled oats
•
1/2 cup sugar
•
1 cup plain flour
•
1/2 cup melted butter
•
1 tbls golden syrup
•
2 tbls boiling water
•
1 tsp bicarbonate soda (add a little more water if mixture is too dry)
Method
1.
Combine dry ingredients.
2.
Mix golden syrup, boiling water and bicarbonate of soda until they froth. Add melted butter.
3.
Combine butter mixture and dry ingredients.
4.
Drop teaspoons of mixture onto floured tray, allowing room for spreading.
5.
Bake in a slow oven.
ABOUT ANZAC DAY:
ANZAC was the name given to the Australian and New Zealand Army Corps soldiers who landed on the Gallipoli Peninsula in Turkey early on the morning of 25 April 1915 during the First World War (1914-1918).
As a result, one day in the year has involved the whole of Australia in solemn ceremonies of remembrance, gratitude and national pride for all our men and women who have fought and died in all wars. That day is ANZAC Day - 25 April.
Every nation must, sooner or later, come for the first time to a supreme test of quality; and the result of that test will hearten or dishearten those who come afterwards. For the fledgling nation of Australia that first supreme test was at Gallipoli.
This site includes a host of educational and historical information on ANZAC Day, the Spirit of ANZAC, and all conflicts in which Australian forces have served. The site will be regularly updated and improved as resources permit.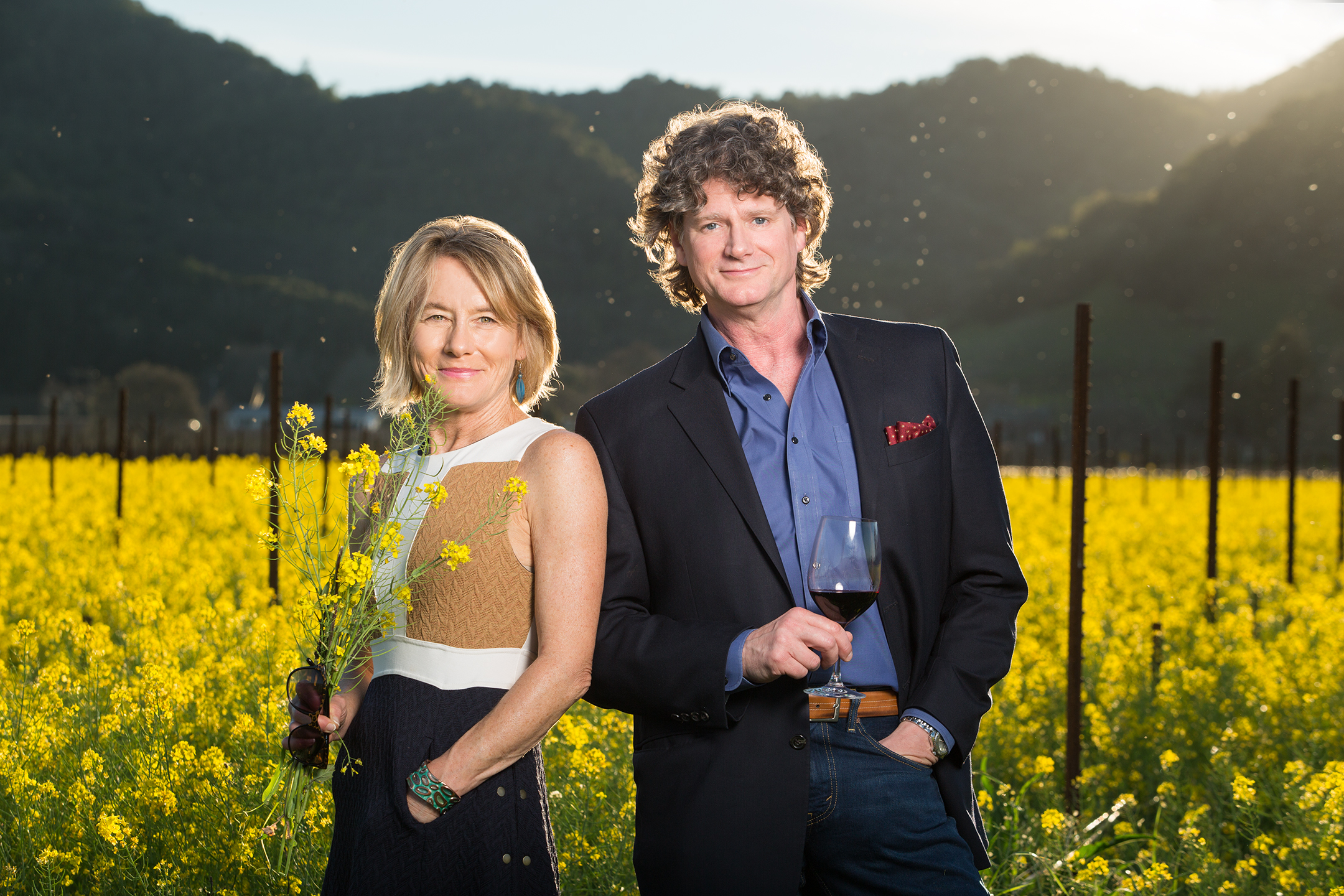 ABOUT SALLY JAMES:
Sally James is an award-winning Australian author, educator, chef, television presenter and radio host whose books and recipes have won international acclaim for food & wine pairing, health and creativity. Sally is the author of eighteen cookbooks and publications, including her best-selling Simply Healthy—winner of the prestigious World Cookbook Awards, Versailles, France, 1999 for Best Health Cookbook; Fresh and Healthy–Winner of the 2001 IACP International Cookbook Award in the Health category; Simply Sensational, a finalist for the IACP Award in 2003; Escape to Yountville – Recipes for Health and Relaxation from the Napa Valley, and the Australian Heart Foundation Cookbook.
Since relocating to the U.S. in 2001, James has been a guest presenter on the Food Network and UPN Networks, a recurring guest on ABC TV's View from the Bay, and has been featured in magazines including Cooking Light, Wine Spectator, Fitness, Family Circle, New York Times' Savor Wine Country, Plate, In the Mix and Healthy Cooking.
She has been a guest chef and lecturer for the American Heart Association, the Culinary Institute of America, Disney's Epcot International Food & Wine Festival, COPIA, Aspen Food and Wine Classic, the National Restaurant Association Show, Draegar's and Publix Markets, the American Institute of Food & Wine, and Johnson & Wales Universities across the United States.
www.slowlivingradio.com